The Loop
Major Winners Take The Stand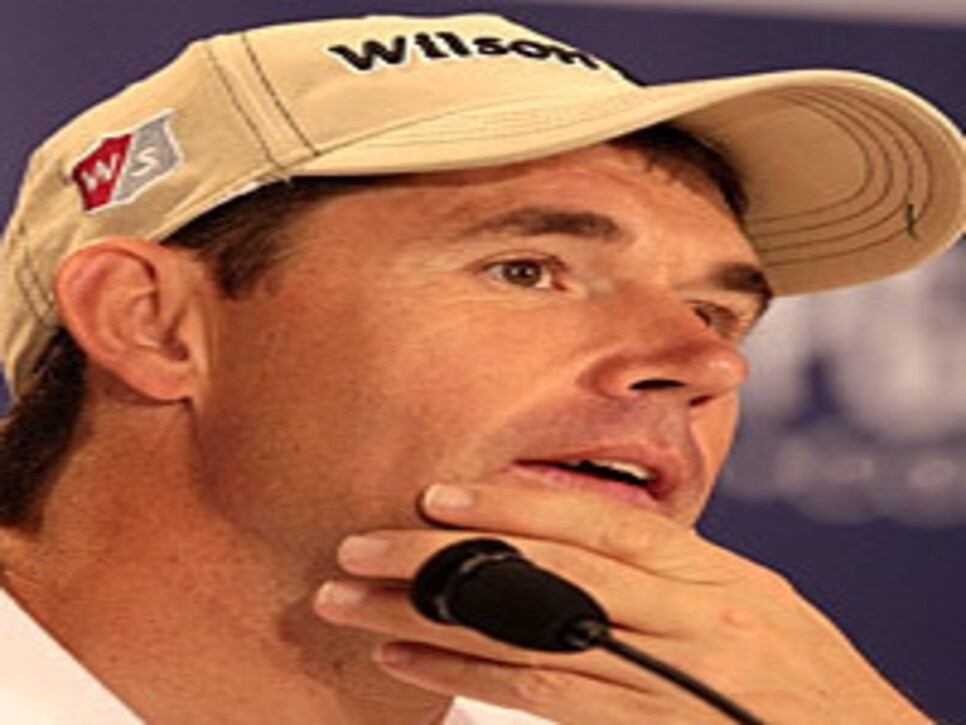 TULSA, Okla. -- Quick takes from the news conferences Tuesday of the three major winners this year:
British Open champ Padraig Harrington (in photo) on the possibility of more Europeans winning majors: "I would say, you know what, if the floodgates open up over the next couple of years, I'm going to take credit for it."
U.S. Open champ Angel Cabrera on the rough at Southern Hills: "You have a chance to go for the greens, sometimes. Last week (Firestone), you never had a chance to go for the green when you went in the rough."
Masters champ Zach Johnson on being one of the few players who still wears metal spikes: "I don't have a whole lot of foundation down on my lower part of my body so I feel like I need all the traction I can get when I'm swinging. And a lot of these guys out here, they have gears where they can just poof it out there 300 yards. For the most part, my driver, I'm not swinging full, but I'm trying to hit it pretty hard. And I need to stay balanced. I've used them since 2000 for the most part."
Harrington on the current location of the claret jug: "The trophy is at home, boxed up away. My son, I managed to rescue ladybirds from going into it, because they wouldn't survive too long inside the claret jug, I don't think. They would become intoxicated."
Johnson on whether winning the Masters has changed him: "I don't think it has. I don't know how it could off the golf course. The only thing that's changed a little bit is the fact that the recognition might be a little more frequent when I'm out. But I'm not changing. I'm still in jeans and T-shirts and shorts, whatever."
Cabrera on whether golf's new new-found popularity in Argentina can rival rugby or football in his native country? "No chance," he said.