Hello, World
Watch a collection of golf greats share their earliest Tiger Woods memories on the 25th anniversary of him turning pro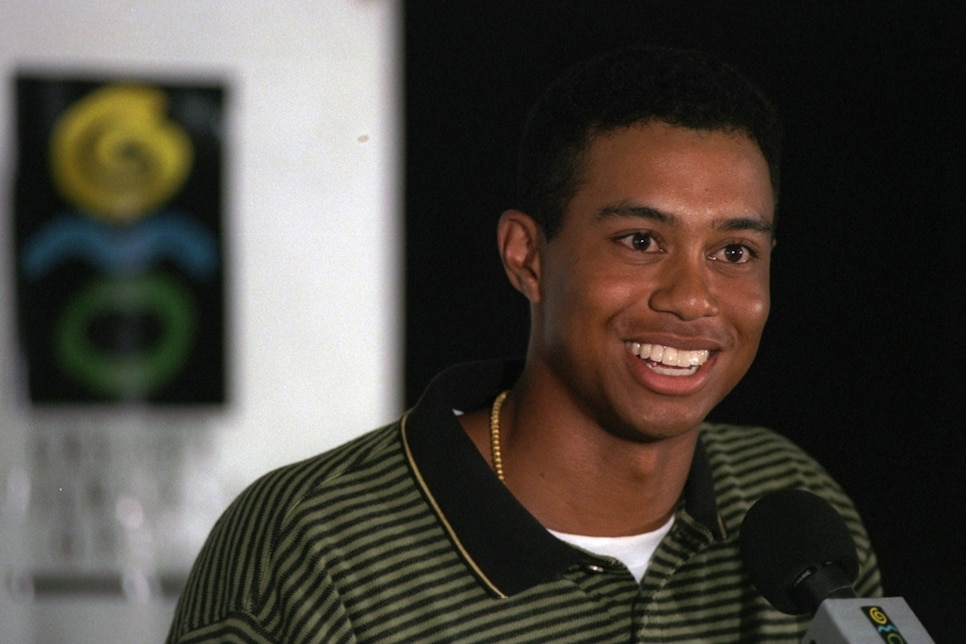 The Tiger Woods tributes are coming from everywhere these days as the golf world celebrates the 25th anniversary of Woods turning pro. But they mean more coming from those who actually played against this all-time great.
In a new Golf Digest video, a collection of Woods' top contemporaries, and share some of their favorite—and earliest—memories of Tiger. The admiration of Tiger's generational talent is clear, but perhaps even more striking is the appreciation they all seem to have for the opportunity to compete with him. Even though those opportunities usually ended in defeat.
"We're all very fortunate," Colin Montgomerie says in the video, "in the world of golf to be around the Tiger Woods Era."
It's an era—at least, on the professional level—that can be tracked back to the 1996 Greater Milwaukee Open and measured by a record-tying 82 PGA Tour wins, including 15 majors. But as this video reminds us, Woods created countless other indelible moments along the way. Let's take a trip down memory lane, shall we?