The Loop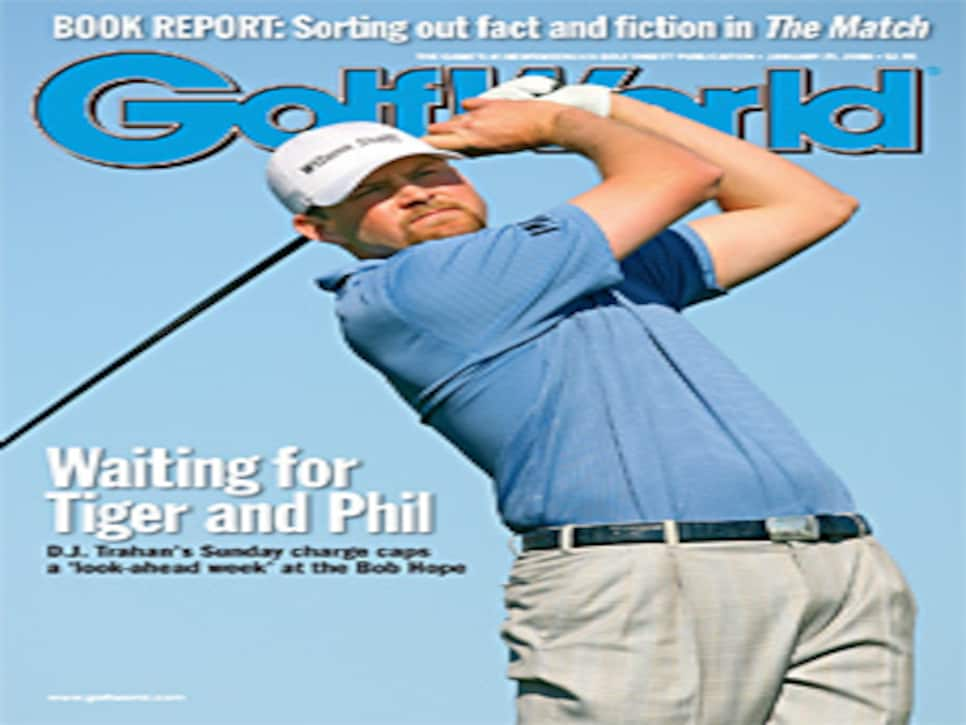 John Daly decries the new Tour policy of relieving some players who make the cut of their obligation to play over the weekend. Our readers are divided.
Count Texan Thomas McConnell as leaning "No."
To tell a player, who makes the cut, that they are not in the weekend field strikes me as a ridiculous policy. To deprive a player who makes the cut the opportunity to improve their position in the final two rounds will surely affect some players tour status and certainly their livelihood by year end. After all it is a four round tournament for those who qualify. It is surprising that the players, in unison, have not challenged this policy change.
One month into 2008, Daly has been making the worst kind of noise, whining about the PGA Tour's new cut policy, then threatening to sue the Honda Classic because some woman snapped a photo in his backswing last March, then withdrawing for the seventh time in 21 starts at the Bob Hope Chrysler Classic. If not for the sad death of caddie Steve Duplantis last week, Daly's out-of-control behavior at a Hope post-round party might have generated a lot more buzz on the Torrey Pines practice green.
John was so right on the money, he should be commended. The Touring Pros today ae nothing more than Prima Donnas; if they find the new Cut Rule tough, then they need to work an evening shift at Denny'sâ¿¿just like John said. Many of these players have never won anything, come from spoon-fed country club upbringings and have no right to complain. They need to try sitting in a cubicle at a low level, 9-5 Corporate America job and see how much financial pressure they have. Keep up the great work, John.
Personally, I like reader Al Jamieson's view of things:
The kerfuffle about the new cut rule is rooted in the Tour's unwillingness or inability to deal with the most pernicious problem in golf, slow play!  Slow play is a cancer on the game.  Please check, but I believe that one of Tiger's wins at San Diego was from the cut line.  Can't get 78 players around in the time allotted? Shame on you.  College players may be worse.  Only stroke penalties for the turtles will start to get their attention.
You have put your finger on the bane of all golfers' existences, Al. Plus, I love that word, kerfuffle.