My Recruiting Experience: Eric Barnett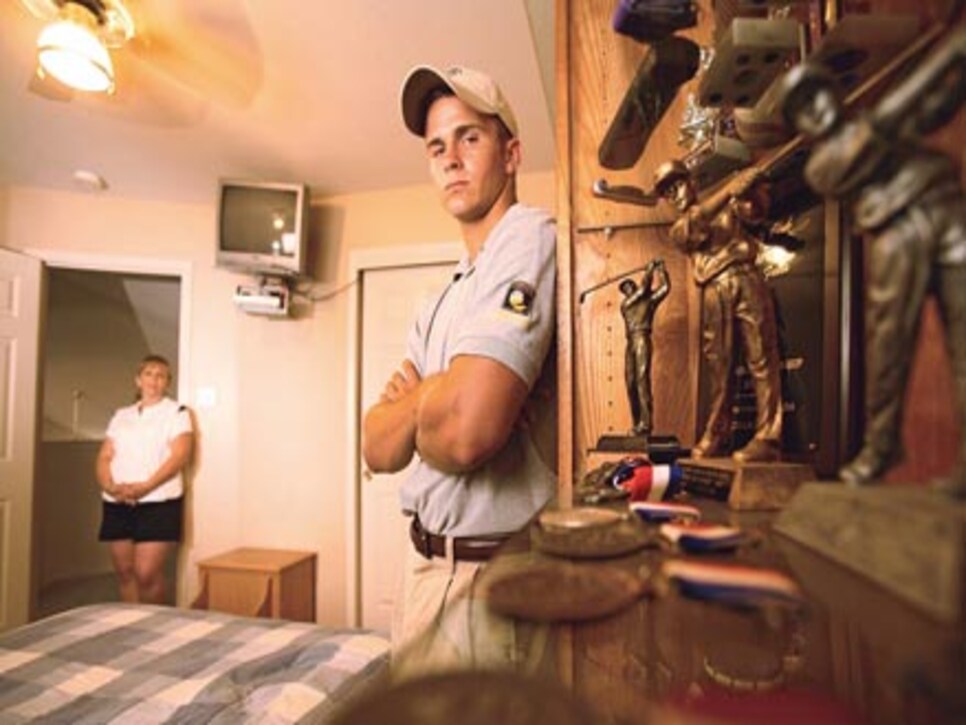 Eric Barnett will leave home to attend Oral Roberts University this fall, and his mom, Jessica, let him make the final decision.
HOMETOWN: Cedar Park, Tex.
USGA HANDICAP INDEX: +2.0
GOLF BIO: Until some strong junior-tournament finishes as a 16-year-old, Eric doubted he could play college golf. By his junior year in high school, he was receiving letters from college coaches. As a junior, he shot a school-record 67 in the final round of the district championship at Blue Bonnet Hills in Austin.
WHERE HE'S GOING: Oral Roberts
DON'T FORGET TO WRITE: I started sending letters to coaches during my sophomore year, once I realized I might be good enough to play in college.
MAKE IT PERSONAL: A lot of players send a ton of generic letters. I talked to a coach, and he said he could tell which letters were sent to a bunch of coaches. So I personalized my letters, made sure to use the coach's name and add what I liked about the school.
WORST ADVICE: People told me to go wherever I got the most money. Some schools offered me more than what I got from Oral Roberts. But I'm going there because I really liked the environment when I visited; I liked the coach immediately. They play a great schedule, and we get to practice at Southern Hills Country Club (site of the 2001 U.S. Open and 2007 PGA Championship).
RAISE YOUR STATURE: If you can, play in national tournaments to get more exposure than at high school events.
ENJOY IT: When you're getting phone calls from coaches and visiting their campus, it makes you feel like a big deal.
MOST NERVOUS MOMENT: It was probably two months before the early-signing period last November. A lot of schools had shown interest in me, but no one had made an offer. A lot of my friends had already gotten verbal offers. Three weeks before the signing date, Oral Roberts flew me out, and I ended up signing on Nov. 10.
1: Eric did most of the work himself. He's an adult now, and this was his decision. He chose which schools to contact, and he took the responsibility of getting in touch with coaches.
2: Be prepared, as a parent, to devote a couple of hours a week to helping your child with the process. I helped with résumés and getting mailings together.
3: Start early, and keep notes of what you've done, who you've talked to and where you've sent materials. Staying organized makes all the difference.
4: I was afraid Eric would jump at the first offer, but he did a very good job of evaluating all the schools. We always took time to discuss what he liked and didn't like about each school.
5: Don't get me wrong, any scholarship offer is very important. But making sure that your child is going to be happy and is going to do well is far more important than scholarship money.