News
Lydia Ko's ex-caddie speaks: "She needs to wake up"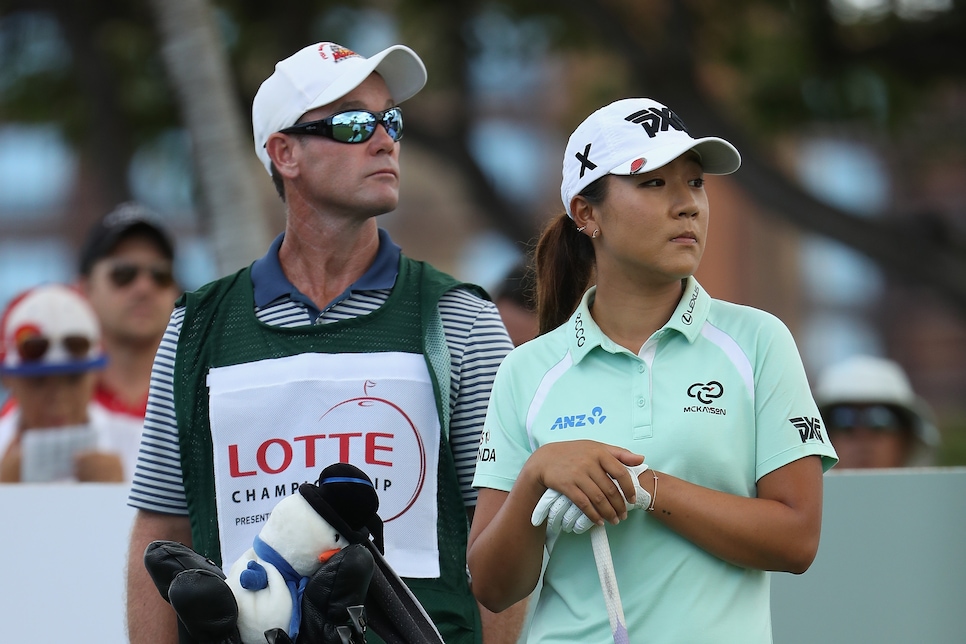 Despite finishing in a tie for second at the LPGA's Lotte Championship last weekend, Lydia Ko fired caddie Gary Matthews after just nine events together. If that narrative sounds familiar, it should: the 19-year-old dismissed Jason Hamilton, who looped 10 of Ko's 14 career victories, last October.
Following the split, Matthews spoke with Golf Digest/Golf World senior writer and Golf Channel insider Tim Rosaforte about the decision.
"In all honesty, there is no communication in the whole camp. You never know anything or are told anything," said Matthews. "The agent [Michael Yim of IMG] called me on the Monday after Palm Springs and said, 'She needed a change, we're going with somebody else, but you can caddie in Hawaii.'
"I'm like well, never in 19 years have I been fired, and I'm still working for the person. What was so strange for me, we worked unbelievably well in Hawaii, the communication and everything was just phenomenal."
Matthews, who has worked for Sergio Garcia, Anthony Kim, Trevor Immelman and Camilo Villegas, was told that Ko "needed a friend out there." In a little more than three years, Ko has gone through nine caddies.
Matthews said Ko is a lovely person, but was blunt in his assessment.
"I wish her the best, but she's gone through so many caddies, she needs to wake up on caddie-player relationships," said Matthews. "Otherwise she'll just keep doing it."
This is not the first time Ko's business rapport has come under fire. After parting ways with Ko in December, renowned instructor David Leadbetter was outspoken in the role Ko's parents play in her life, saying it was time Lydia became captain of her own ship.
Matthews admitted he was initially hired on a tryout basis, but thought he had earned the full-time gig early in the season. He remains puzzled about the situation.
"I was like, 'This is a bit strange; I didn't think I did that bad of a job.'"
Matthews, who lives in Dallas with his wife and two kids, has an upcoming tryout with Minjee Lee, hoping to remain on the LPGA Tour.
"I feel like I am the best, that's how I look at myself. I took the job when she was No. 1 in the world," Matthews said. "It's what I strive for and thrive for."
Ko is scheduled to play in next week's Volunteers of America Texas Shootout. Her team is still looking for a new caddie.