LPGA Tour
Lydia Ko ends her drought with dominating victory in Lotte Championship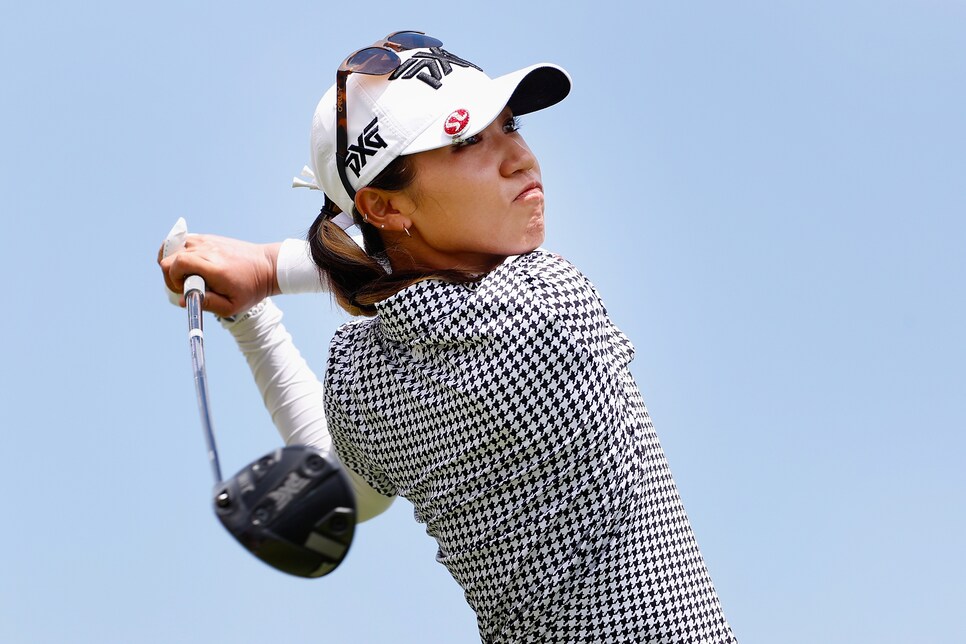 Lydia Ko plays a tee shot on the first hole during the final round of the LPGA Lotte Championship.
Christian Petersen
Players who achieve early success receive great expectations for their careers. At 23, Lydia Ko is no stranger to those with the lengthy resume from her teenage years. She was the youngest, at 15, to win an LPGA Tour title and became the youngest World No. 1 ever at 17 years old. She won 14 times before turning 20 and was the 2015 Rolex Player of the Year with five victories.
Ko's 16th career victory at the Lotte Championship in Hawaii on Sunday beckons back to her early years of dominance as her talent emerged like a phoenix reborn. Closing with a seven-under-par 65 at Kapolei Golf Club, she seized her first victory in 1,084 days with a tournament-record 28-under 260, beating Inbee Park (63) by seven shots. It's the third-lowest 72-hole score of all time on the LPGA, trailing Sei Young Kim's top mark of 31 under at the 2018 Thornberry Creek LPGA Classic. Ko's win ties her with World Golf Hall of Famer Jan Stephenson at 35th in all-time victories on tour.
"I knew it wasn't going to be easy," Ko said on Saturday. "I just continued to stick to my game plan, and I think this proves it to myself. I think that's the biggest thing."
Since closing the ANA Inspiration two weeks ago with a 62 that earned her a solo second in the year's first major, Ko has been on an extraordinary run. The eight-year LPGA veteran has shot 38 under over her last 90 holes while notching a 64.4 scoring average. According to statistician Justin Ray of 15th Club, she's posted birdies at a 42.2-percent clip while hitting 86.7 percent of greens in regulation.
The two-time major champion, who has made only one bogey in her last 100 holes, led by five on Saturday after birdies on the ninth and 10th. That's the same lead she had at the 2020 Marathon Classic with six to play. Danielle Kang came from behind to beat her due to Ko giving four shots back over the final six. Ko took control of the bad memories from Ohio by applying the lessons taught by her coach, Sean Foley.
"No matter if I shoot 81 or 61, they [her family] don't love me more or less," Ko said. "Even if you win, it doesn't make me a better person. Yes, it makes me a little happier in the moment, but it doesn't change anything else."
Ko stayed aggressive with four more birdies to cruise to victory. The LPGA projects that with the Monday World Rankings update, Ko will return to the top 10 for the first time in three years. The rejuvenated Ko is placing no limits on her own expectations with how well she's played this season. "I know there are still aspects of my game I need to work on, so just keeping it simple and we keep moving forward," she said.