The Loop
Lucy Li helps U.S. Junior Ryder Cup team win its fifth straight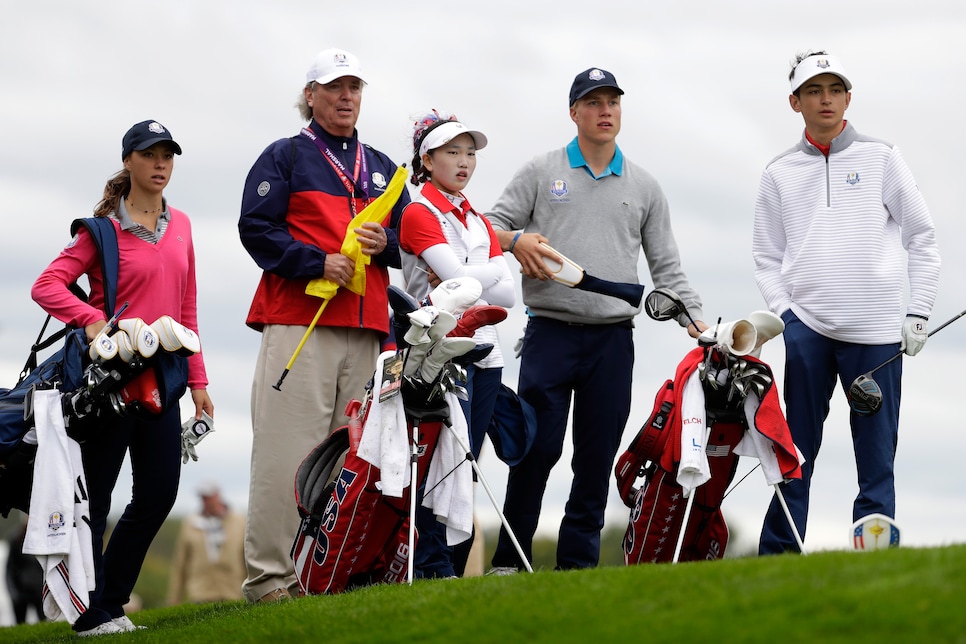 The names aren't of the household variety — yet, anyway, though a case could be made on behalf of precocious Lucy Li — but it's still worthy to note that the U.S. Junior Ryder Cup team is on the kind of roll of which the U.S. Ryder Cup team would be envious.
Earlier this week, the U.S. team defeated the European team, 15 ½-8 ½ at Interlachen Country Club in Edina, Minn., to extend its winning streak to five in the biennial matches. Each team was comprised of six boys and six girls.
Li, who was 11 when she qualified to play in the U.S. Women's Open in 2014, won her singles match by the widest margin, 6 and 4, over Emilie Alba Paltrinieri, and partnered with Patrick Welch to win their mixed fourball match, 4 and 3, over Matias Honkala and Paltrinieri.
Emilia Migliaccio and Welch were the only undefeated U.S. players, each going 3-0. Migliaccio, a Cary, N.C., resident who has committed to playing college golf at Wake Forest, defeated Beatrice Wallen of Sweden, 2 up, in singles. Welch, a 16-year-old from Providence, R.I., defeated France's Adrien Pendaries, 5 and 4, in singles.
"This was probably my best round maybe ever," Welch, who made five birdies and an eagle in 14 holes, said. "I was just really solid. I think I just missed one or two greens and made a lot of putts. I'm definitely happy with the way I played."