The Loop
LSU fans, now is the time to look away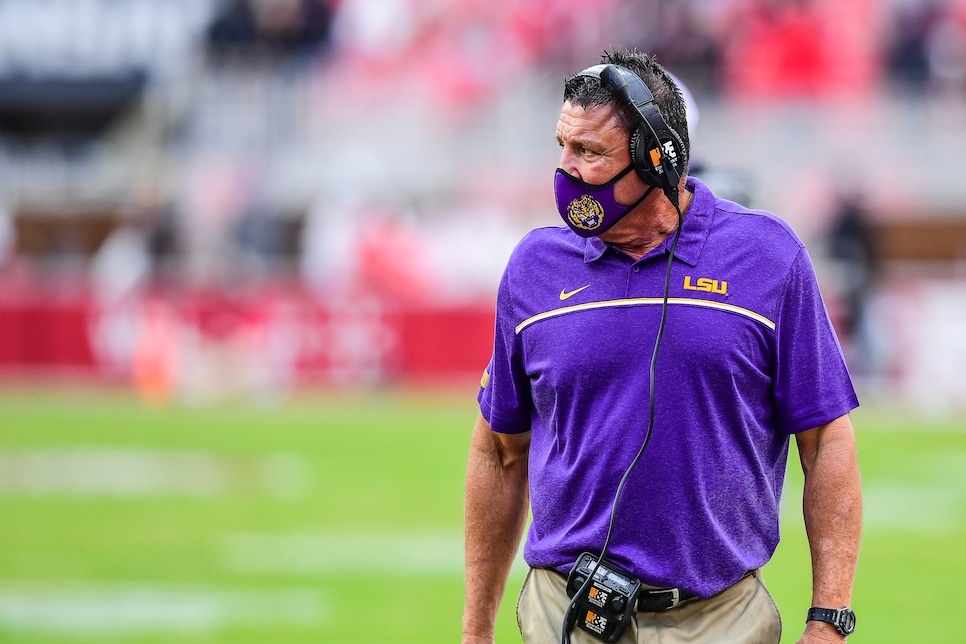 It's been a disastrous season for LSU. For all of college football really, but especially LSU, who have plummeted back to earth, through the crust, and burrowed somewhere near the planet's core after last season's fairytale National Championship run. Coach O's Tigers are now 3-4 on the season, mired in 5th place in the SEC West with a resume that includes a 45-41 loss to Mizzou Mizzou, a 37-point beatdown at the hands of Auburn, and a narrow three-point win over [checks notes] Arkansas. Unfortunately for LSU, the worst is yet to come, and by worst, we of course mean Alabama.
Yeeeouch. Even if LSU somehow manages to cover on Saturday, that's still gotta sting. Not only because they're historic dogs or because postseason play is all but a pipedream, but because it all comes to a head against the rival of all rivals in Alabama. Last season, LSU hung 46 on the Tide. Now Alabama are a FOUR TOUCHDOWN FAVORITE. My what a difference a year makes.
At this point, most LSU fans are just waiting for this season to end, and end it will (embarrassingly, if the oddsmakers are to be believed.) Say what want you want about the 2020 Tigers, however, they aren't waving the white flag or citing COVID "concerns" like that Team Up North. They plan to play their biggest rivalry game come hell, high water, or a hiding. There's honor in that, even if you can't bring yourself to watch.