News
Tour reports two positive COVID-19 tests at LPGA event, neither from players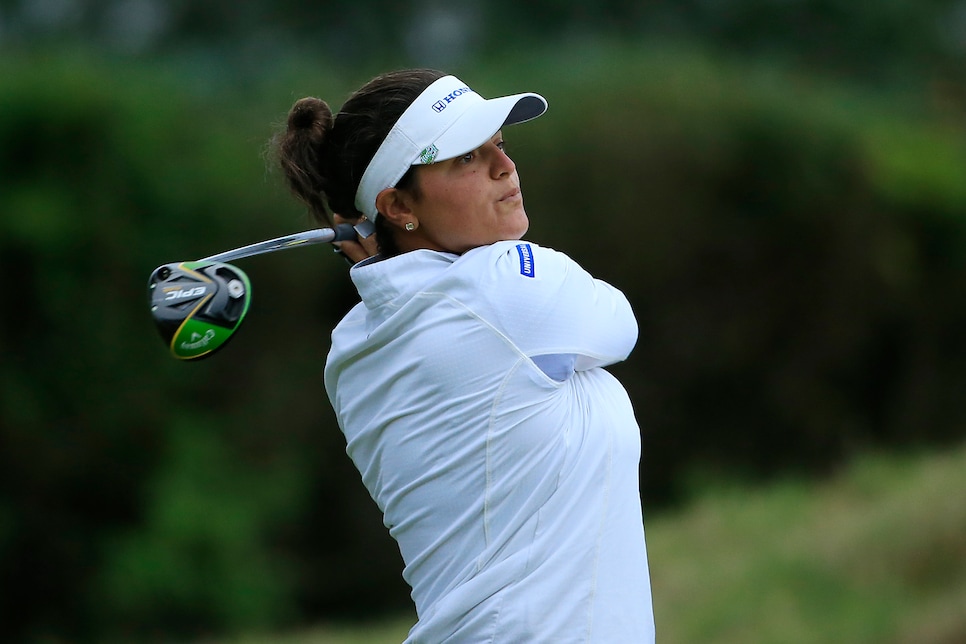 Maria Torres tested negative for COVID-19, but when her caddie tested positive, she withdrew from this week's LPGA Drive On Championship.
Michael Cohen
The LPGA Tour announced on Wednesday that during its testing ahead of this week's LPGA Drive On Championship at Reynolds Lake Oconee in Georgia, two people came up positive for COVID-19, although neither was a player. Following contact tracing protocol, however, Maria Torres has withdrawn from the tournament after her caddie was one of the two positive results.
The other person who tested positive is a childcare provider who worked in the tour's daycare, a benefit the tour offers members who are mothers so they can compete without worrying about childcare while they're on course. According to a statement from the LPGA, the provider who tested positive was in contact with children in the daycare on Monday. The childcare provider is in quarantine, and following contract tracing, the children who were in contact with the childcare provider are in quarantine. However, the mothers of the children, who are players, do not have to quarantine.
"Following guidance from the CDC and the LPGA medical directors, contacts of a contact [in this case, tour member mothers] are not considered contagious and do not require isolation or quarantine," the LPGA statement reads.
"After learning through the LPGA Tour testing process that my caddie tested positive for COVID-19, I have withdrawn from the LPGA Drive On Championship," Torres said in a statement. "I am not experiencing any symptoms, but I am self-isolating and will follow CDC and LPGA guidelines. I really look forward to when I can play again and wish best of luck to everyone competing this week."