News
LPGA Championship the start of a major stretch
PITTSFORD, N.Y. -- The question stopped Yani Tseng dead in her tracks. The clear best player in women's golf -- fIve victories this year worldwide and three majors at the age of 22 -- was asked how it felt to come into the Wegmans LPGA Championship, the second major of the year, off a victory at the State Farm Classic, the last event played on tour.
"When I came here everybody said congratulations," Tseng said at Locust Hill CC in Pittsford, N.Y., where the LPGA Championship is being held for the second time at a stop that has been on the tour for 35 years. "I said it's been a long time because we had last week off."
And while there was only that one idle week since the State Farm, Tseng's words reflected the frustration of all LPGA players, as well as commissioner Mike Whan, to the stop-and-start nature to this season. Whan freely admitted earlier this year he was embarrassed that his tour had three off weeks in April just as attention on golf was heating up with the Masters.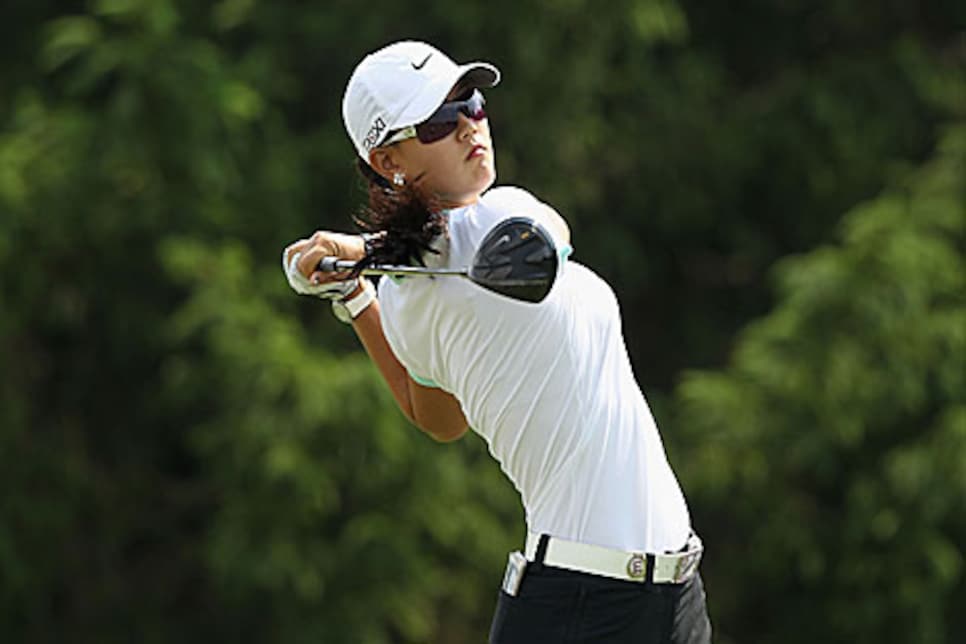 The LPGA is still waiting for Michelle Wie to break through in a major.
Since Tseng won the first tournament of the year at the Honda LPGA Thailand on Feb. 20, there have been eight weeks with no official tournaments. And after the LPGA Championship this week, the flagship event of the tour first played in 1955, there is another week off followed by the U.S. Women's Open and then yet another week off.