Lots of Letters, Lots of Wins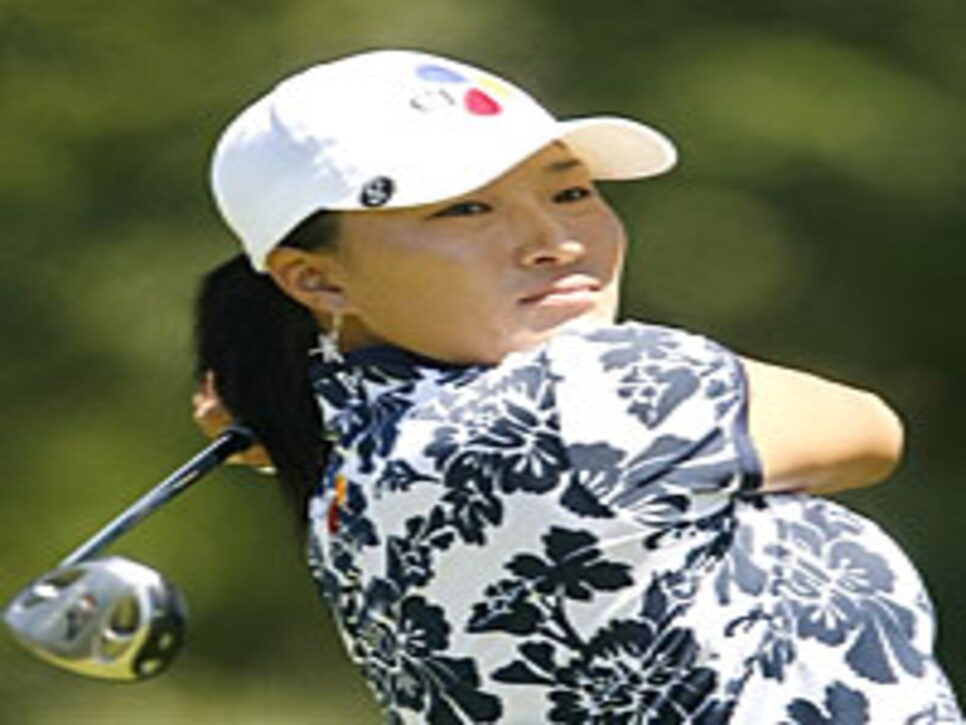 Add this win to her impressively long list of long-name victories, which includes the 2002 Office Depot Championship Hosted by Amy Alcott, the '03 Safeway PING presented by Yoplait and the '06 McDonald's LPGA Championship presented by Coca-Cola. I'm out of breath, but there are 20 others (wins, not syllables).
Even with fellow-Korean K.J. Choi's two PGA Tour wins this year, Pak still seems to carry the most popularity in her homeland. Read Andrew Carter's recent article in The Orlando Sentinel for more.