The Loop
Is there a lost colony beneath the Palmer-designed Scotch Hall Preserve?
In a story you might expect to see on the History or Discovery Channel, researchers have found evidence that a lost English colony from the 16th century may sit beneath the Arnold Palmer-designed golf course at Scotch Hall Preserve.
According to a recent story in The Seattle Times, researchers at the British Museum in London, acting at the request of a group of North Carolina historians and archaeologists, have found a symbol hidden on an ancient map that could show where members of the English colony established on Roanoke Island in 1587 settled. The "Virginea Pars" map was created by members of Sir Walter Raleigh's Roanoke Colony expeditions of 1584-1590, which was the first attempt to establish an English colony in the New World, and is said to be "unusually accurate" for its time.
X literally marks the spot.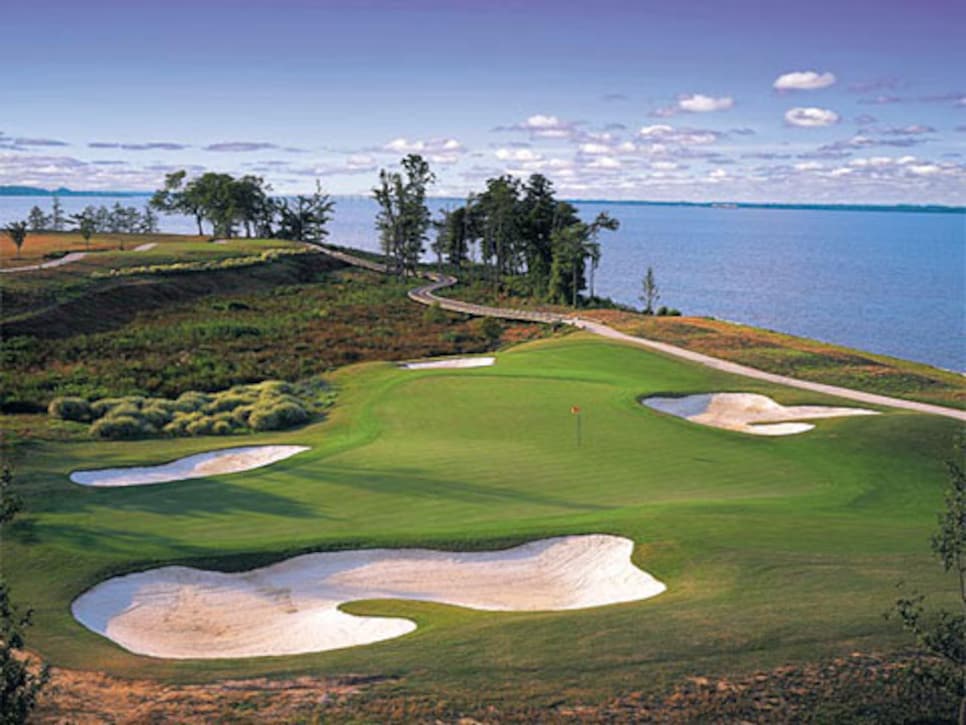 (Scotch Hall Preserve golf course.)
On the map created by the leader of the 1587 colony expedition, John White, were two small patches, which were commonly used by artists at the time to make alterations to the original. One of the patches was in an area the settlers had explored, and where some historians think they might have moved.
When the British Museum officials put the map on a simple light table, they found a large symbol under one of the patches that appeared to show the location of a fort roughly at or near what is now the Scotch Hall Preserve. Earlier efforts to match pottery recovered from the area to the correct time-period have also produced positive results, researchers said.
The golf course and residential community just across Albemarle Sound from Edenton is now the focus of researchers' search for the "Cittie of Raleigh," the original colony John White had settled. White left Roanoke Island and headed to England for more supplies but couldn't return again until 1590 because of the war between England and Spain. When he came back, the colony of about 95 settlers was gone.
While excavation projects are not in the plans for now, the Lost Colony Foundation members said Thursday that they were planning new research to explore the new clue about the Bertie site. We're still awaiting comment from Arnie.