The Loop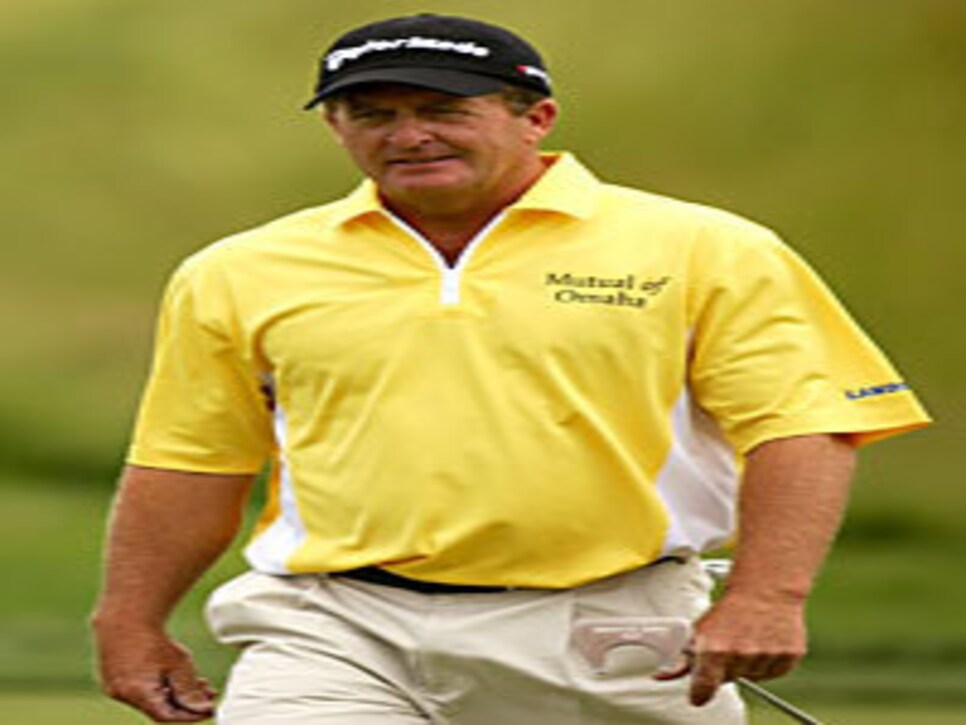 SUNRIVER, Ore. -- The 2007 season started off great for Fred Funk -- with a victory on both the PGA Tour and Champions Tour by March -- but the last few months haven't gone so smoothly. The 51-year-old has been battling the first back injury of his career, and he enters today's first round of the Jeld-Wen Tradition (1:10 PDT tee time at Crosswater Club at Sunriver Resort) without much momentum.
"What it's created, besides the frustration, is that I got in some really bad habits trying to play through it," Funk said earlier this week. Funk, who missed the cut with a 76-76 effort at last week's PGA Championship, noticed that he had gotten out of his usual, athletic stance and was standing too upright over the ball. He hopes that an adjustment in his posture, as well as some sessions with a local chiropractor, will change his fortunes this week and in the FedEx Cup playoffs starting next week.
Funk hasn't played a Champions Tour event since the FedEx Kinko's Classic in early May and hasn't had much success on the PGA Tour since a fifth-place finish at the Travelers Championship in June. Currently 30th on the seniors' money list, he will play twice more in hopes of getting into the season-ending Charles Schwab Cup Championship in Sonoma, Calif.
This is Funk's first trip to Oregon, but few of the seniors are familiar with the Crosswater layout. Lonnie Nielsen, runner-up a year ago to Eduardo Romero in the Jeld-Wen Tradition's swan song at The Reserve outside Portland, is an exception. Nielsen finished T-35 in the 2001 PGA Professional National Championship at Crosswater.
(Photo: Sam Greenwood/Getty Images)