The Loop
Look, Tiger Woods really did have a Jack Nicklaus poster in his childhood bedroom
Tiger Woods planned on playing in this week's Frys.com Open until he scheduled that second back surgery last month. If you missed that news, and he's the reason you're tuning in to watch the season-opening event of the 2015-16 PGA Tour season, we feel for you. But we've also got good news, if you're in dire need of a Tiger fix.
This is Woods' first-known sit-down TV interview. It was conducted by Trans World Sport in 1990 when the now 14-time major champ was only 14 years old. Check out this feature from 2012 that shows the old footage:
We've touched on how candid a young Woods was discussing race in golf in this video before, but there's so much more. How about a fearless Tiger just chilling as he crosses paths with a fox on the golf course?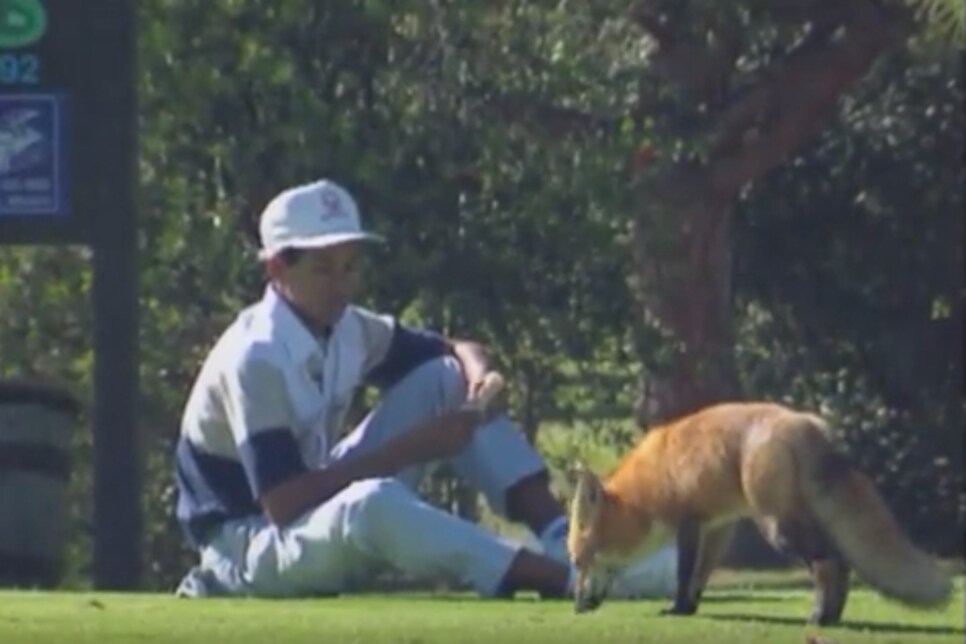 How about him sharing his sandwich with said fox?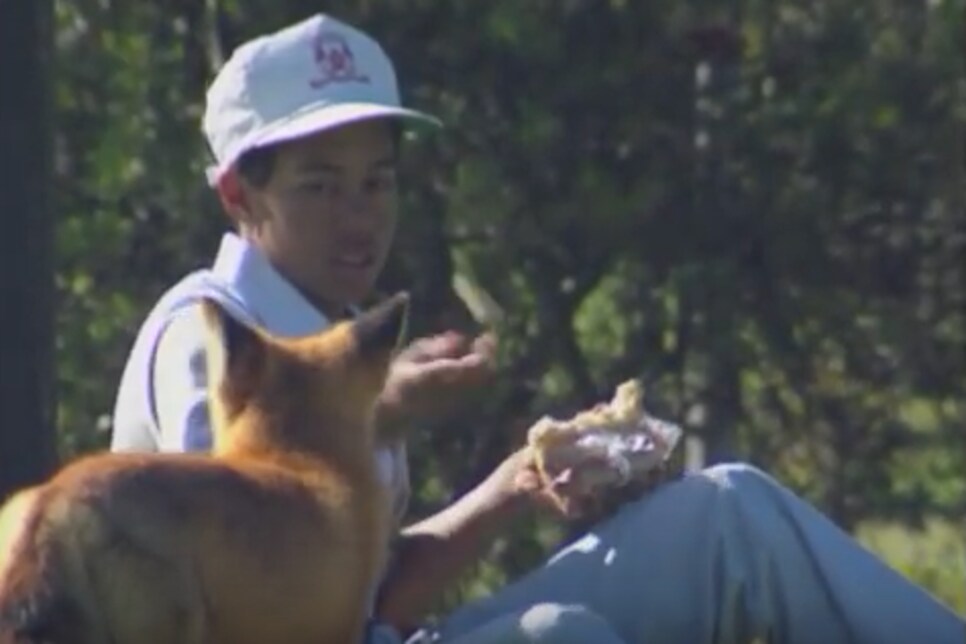 How about the outfits of the dudes he played golf with?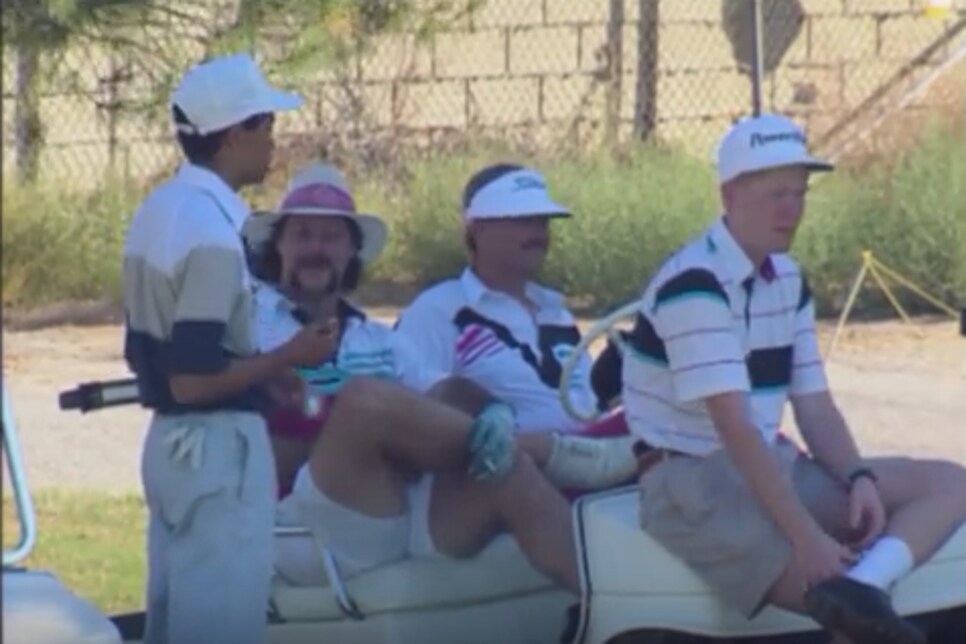 How about Earl Woods' sweet vintage Ford Mustang?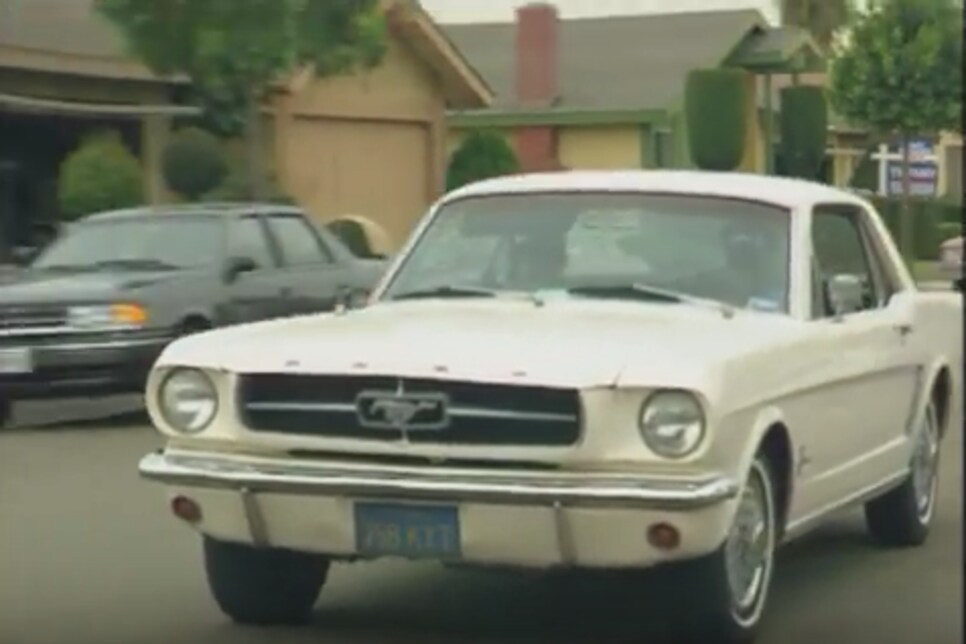 How about Tiger wearing Nike socks with (gasp!) Reebok shoes?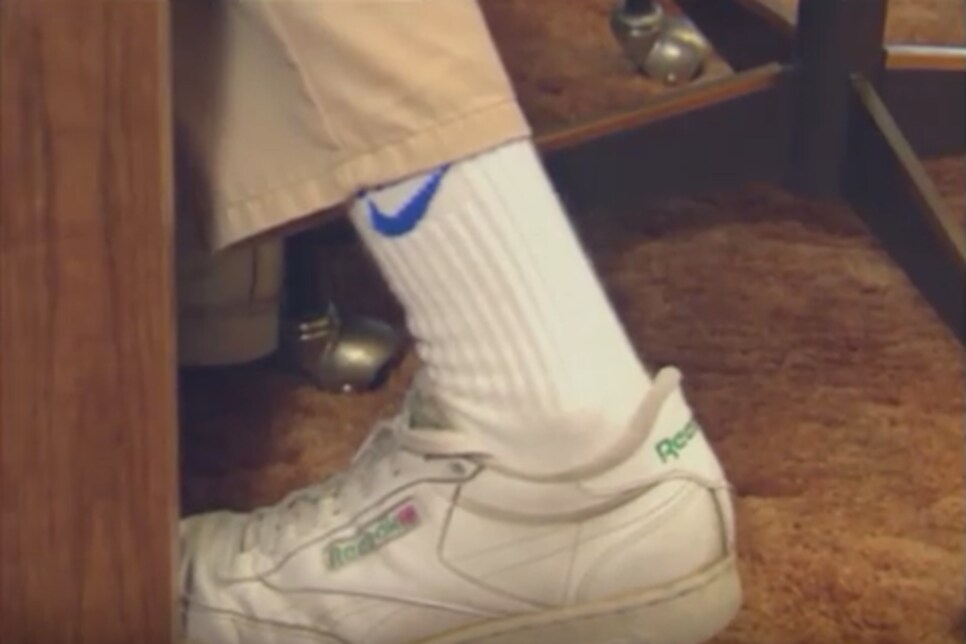 Then there are Tiger's off-the-course activities. Doing homework: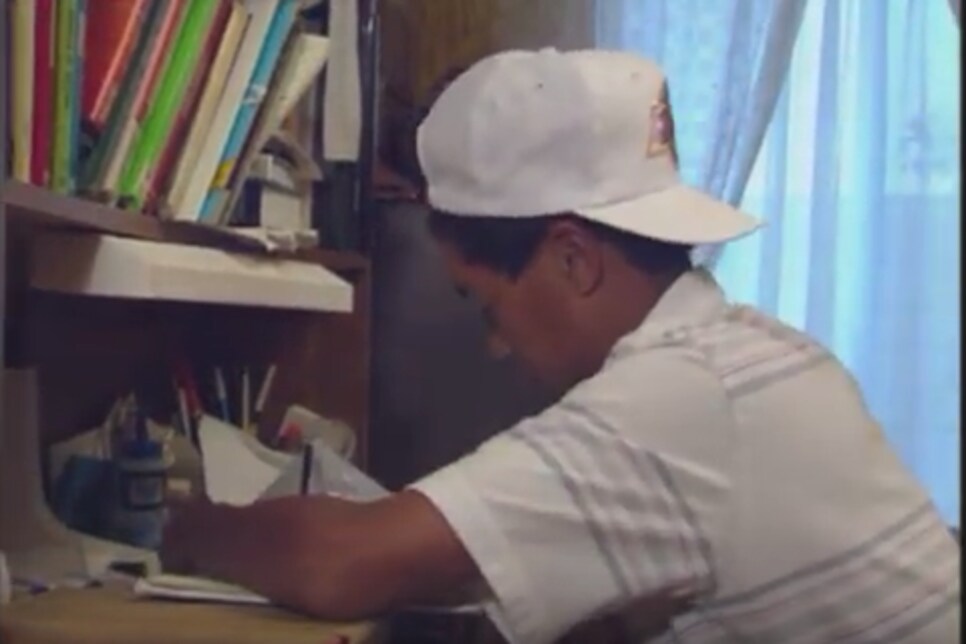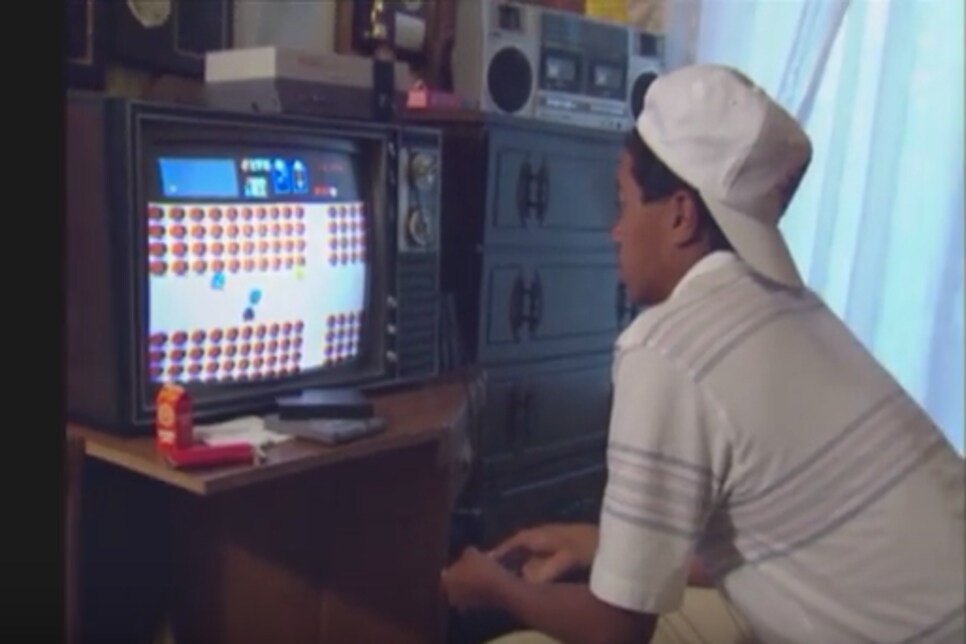 Bedtime reading on St. Andrews (What a golf nerd!) before dreaming about tearing apart the Old Course: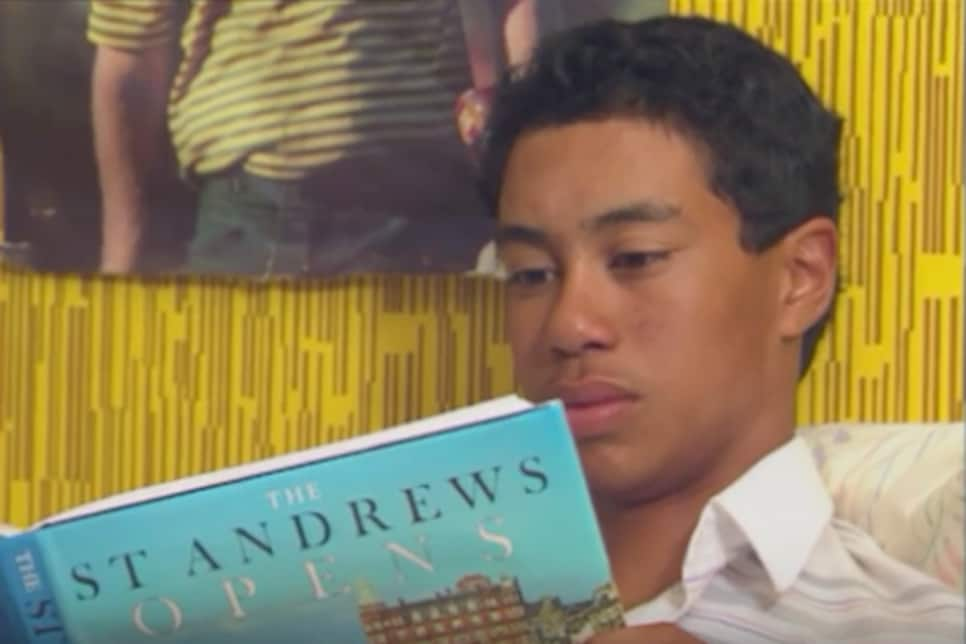 And look, he really had posters of Jack Nicklaus in his bedroom!