Courses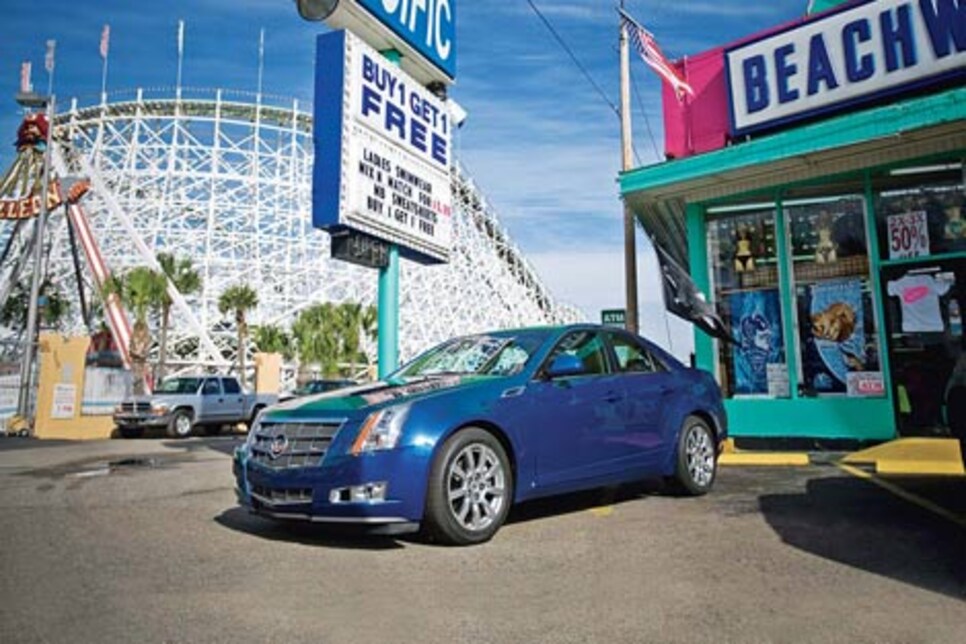 The boardwalk in downtown Myrtle Beach.
Harley Earl, the design visionary at General Motors during its tailfins-and-six-acres-of-chrome heyday, probably wouldn't know what to make of today's car market -- and, by extension, the 2008 Cadillac CTS.
Pinched by super-capable European and Japanese sedans at every price point and pigeonholed as a cushy retiree's ride by anybody under 50, Caddy got caught between a rock and an old place. The "Standard to the World" during Earl's time had become the standard for school principals and road warriors with rental-counter upgrade coupons.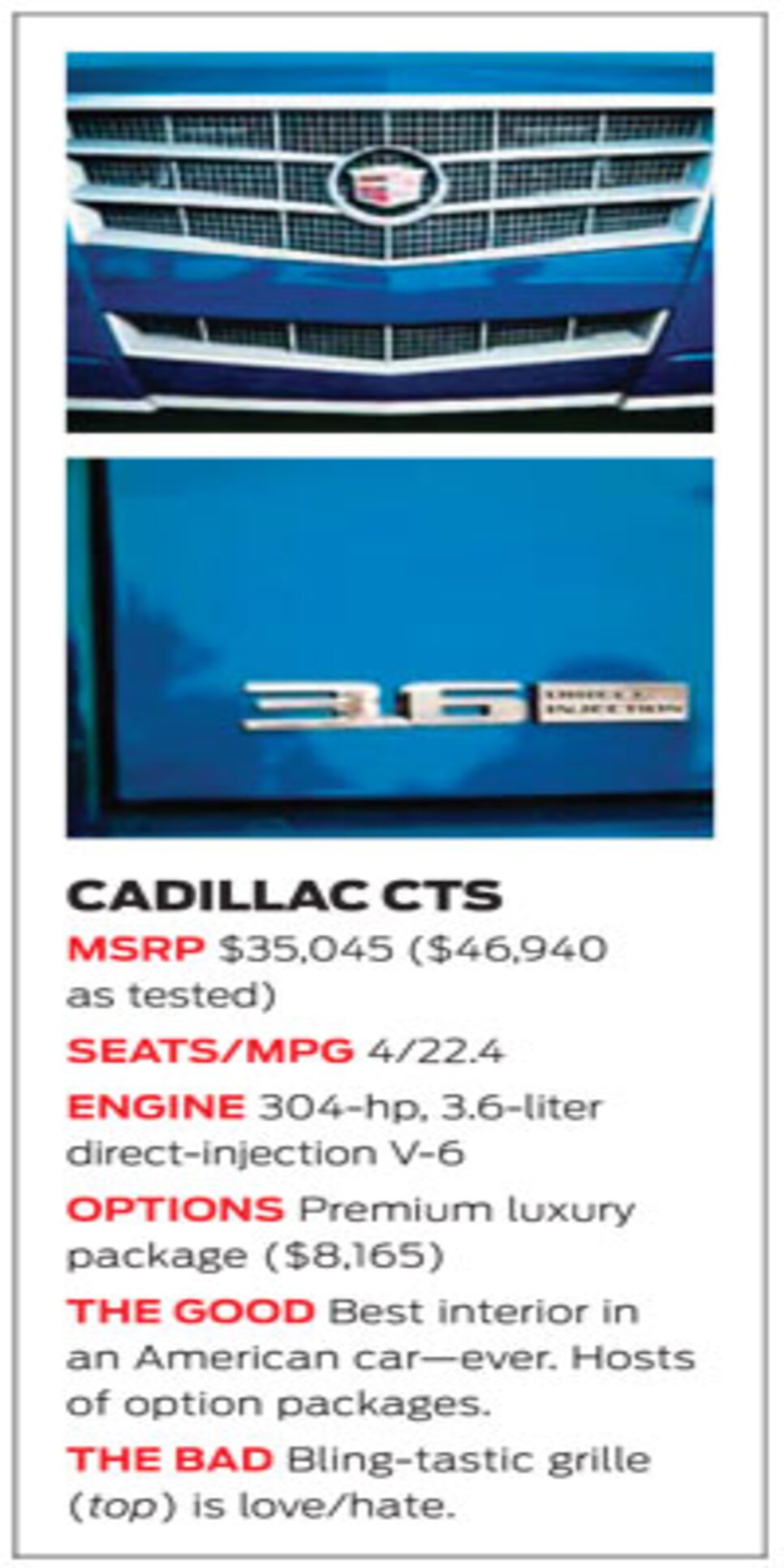 That was supposed to change with this all-new CTS, which Cadillac benchmarked with BMW for performance on Germany's Nürburgring track and with Audi for interior finish.
One way to find out if Cadillac made good on its promise -- to produce an exciting, relevant sports sedan -- was to take one where I knew I could find a lot of the old Caddy's demographic. That was a drive from Myrtle Beach down to Savannah, Ga. If the ready-for-retirement boomers loved the new-look CTS, Cadillac was in deep trouble. Nothing says comfortable upper-middle class (with a side of tacky) like Myrtle Beach -- or a Hootie & the Blowfish charity golf tournament. Where else could you find a first-rate Pete Dye golf course (at the Barefoot Golf Resort), two Hooters restaurants, former Chicago Bears quarterback Jim McMahon (regrettably, without the "Rozelle" headband) and 500 brokers and periodontists clapping out of time, all within a mile of the hotel? Nowhere.
Those who remember the time when Cadillacs made an entrance might not recognize the wonderland of gadgetry in the CTS -- satellite traffic monitoring, keyless ignition, air-conditioned seats -- but they'd instinctively get the CTS' redesigned front clip, even if they hated it. Breadstick-size chrome slats make the monster grille look like a sneering shark's mouth. Attitude by itself won't sell a $46,000 car, but it sure helps. Slow drivers move out of the way before you even flash.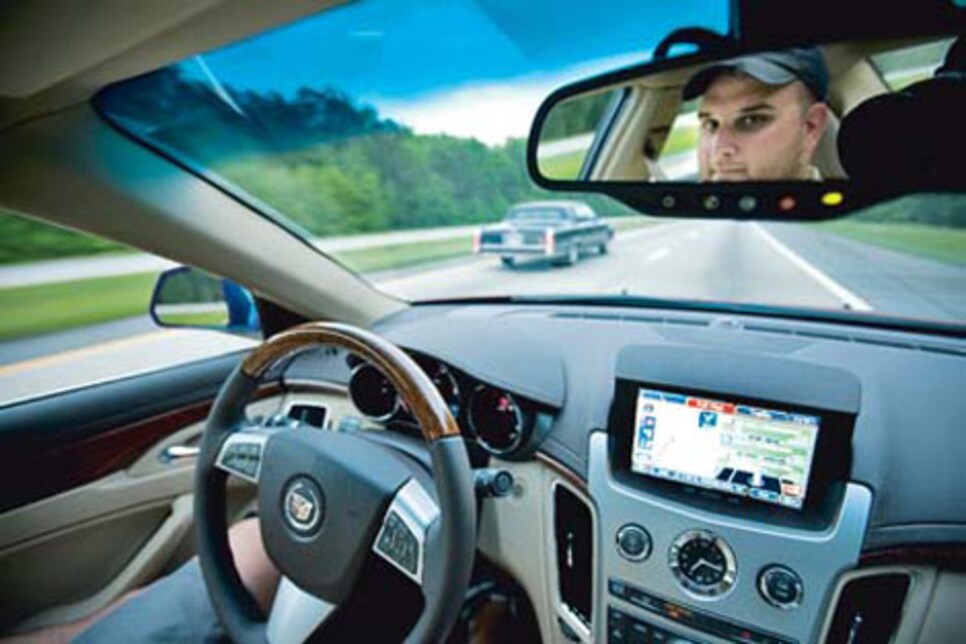 Better yet, when you get the space, you can do something about it. The 304-horsepower direct-injection V-6 is the best non-Corvette engine GM makes, and it bustled the chiseled CTS away from Myrtle and the Blowfish. (Synopsis: Musically, you haven't missed much since 1995, but they raise a heck of a lot of money for charity -- and drink a lot of Jagermeister.) You can love or hate the front end, but the interior finally befits a car of this price. The CTS no longer shares (many) knobs and levers with cheaper GM cars, and the delicate stitching on the leatherette dash cover makes the cabin look like it was designed on purpose, not by compromise. Loads of space and fantastic seats made the 120-mile run to Charleston, S.C., not just painless but enjoyable.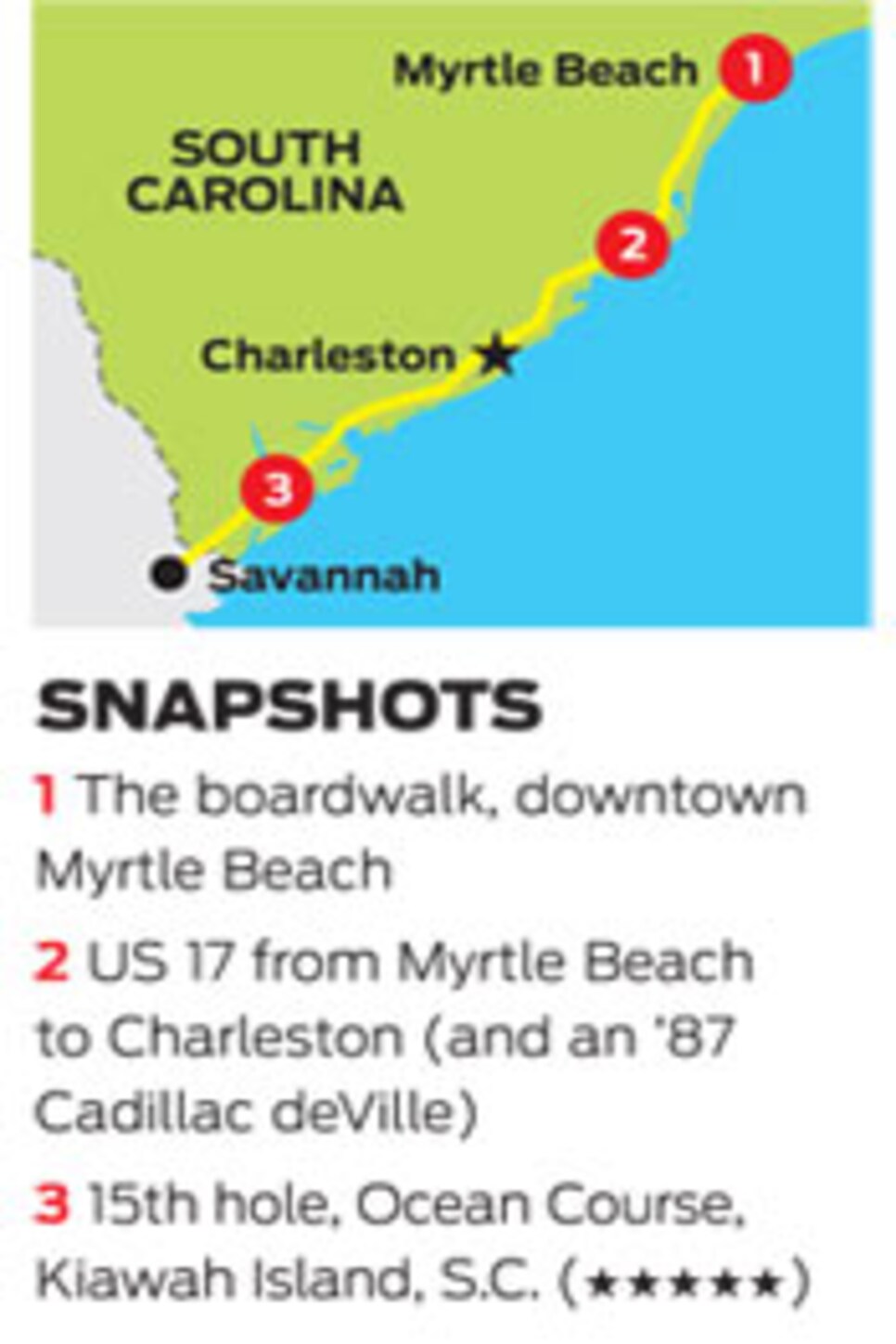 Where Myrtle Beach is chock-a-block with chain restaurants and buy-one-get-one-free shops, Charleston is the place that got the zoning laws right the first time. The downtown is a charming mix of 19th-century brick storefronts, shops, museums and antebellum homes. It's walkable and historic, like Boston, but with better weather. Hug the coast for 30 minutes south and you'll reach Kiawah Island Golf Resort, on 10 miles of virtually undeveloped beach.
Some of that is in the form of giant waterfront dunes that protect the back nine on the Ocean Course -- site of the 1991 Ryder Cup and the 2012 PGA. The dunes frame the holes, but they don't block much wind. When it's up, you'll wonder how anybody could break 100. If you're not into masochism, the resort has four other courses (and the world-class Sanctuary Spa). Gary Player's Cougar Point is the most entertaining, and you won't sprain anything playing from the 6,895-yard back tees.
The last leg of the trip was the two-hour drive from Kiawah down to Savannah. Like Charleston, Savannah has a Civil War-era architectural flavor and a thriving restaurant and nightlife culture. TV chef Paula Deen's the Lady & Sons might be the most famous foodie destination -- the macaroni and cheese is worth the two-hour wait for a table -- but dining choices in the historic district are uniformly good.
When I was leaving my downtown hotel for the airport, the valet finally gave me (and Cadillac) some validation.
"You had that hot red Cadillac, right?"
Harley Earl would have been proud.