The Loop
There's a chill in the long putter market
Just 18 months ago some manufacturers were tripling or quadrupling their fourth-quar-ter forecasts for sales of long and belly putters. That's because the demand was skyrocketing after the major success of Keegan Bradley at the 2011 PGA Championship and several wins on the PGA Tour by other players. Eventually consumer interest reached a point where manufacturers struggled keeping up.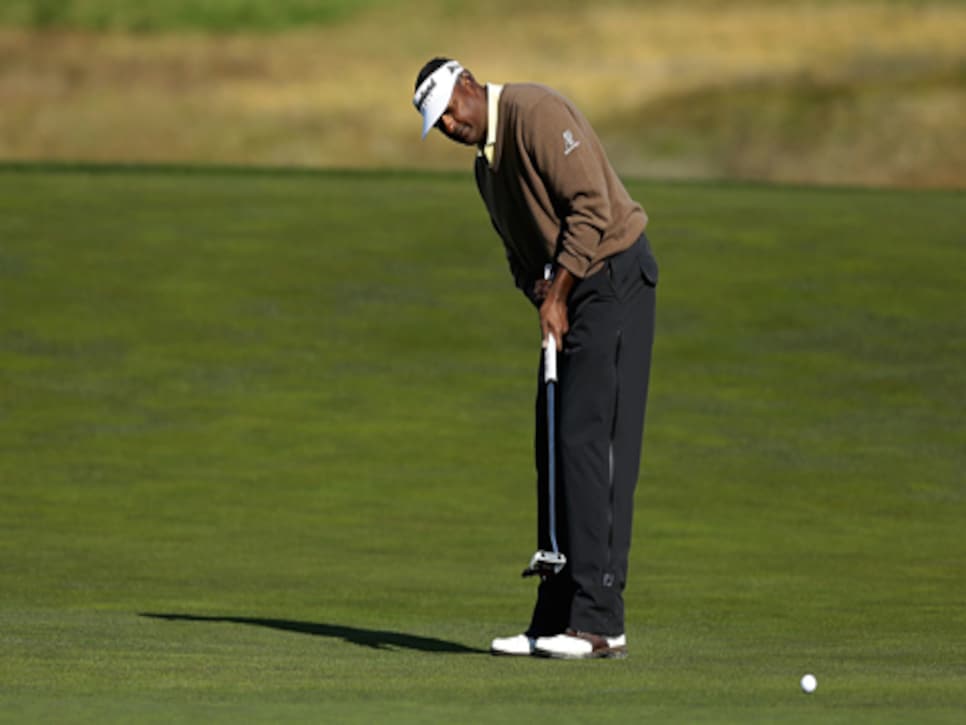 Since the proposal to ban anchoring was announced, putter buyers have been wary. Photo: Jeff Gross/Getty Images
"We couldn't make those putters fast enough," said Michael Fox, at the time TaylorMade's global product category manager for putters and wedges. "Retailers were ordering by the thousands where it used to be they'd just take a few at a time."
A year and a half later it's a different story.
When the USGA and R&A announc-ed their proposal to ban anchoring in November 2012, many wondered what impact it would have on sales and tour usage. Some data is now available, and the early returns suggest it has had a chilling effect. According to tracking firm Golf Datatech, total putter sales in December 2012 cratered 21.1 percent versus the same month in 2011, marking the largest decline in putter sales since the company began tracking such numbers in 1997.
Tom Stine, president of Golf Data-tech, said that although his company does not break out sales of longer-than-standard putters, the drop in the numbers strikes him as cause and effect. "Did the announcement cause confusion in the market and therefore turn off golfers from buying any putters?" said Stine. "It's an interesting coincidence to think about."
Although it is possible to connect the decline with the proposed ban, it is important to remember that sales in December 2011 enjoyed a spike because that period was when golfers were rushing to buy belly putters. According to Sven Kessler, VP of retail sales for Edwin Watts, consumers would literally walk into shops saying, "I want a belly putter." When asked what model or what length, many would reply, "I don't know. I just want a belly putter." Given that, the December 2011 numbers may have been artificially inflated, leading to a larger decline in 2012.
Still, Kessler leaves little doubt about the effect of the proposed ban on sales. "At their peak in spring 2012 nearly 30 percent of our putter sales were either mid- or long-length," said Kessler. "That number dropped substantially after the rumor surfaced last summer about a possible ban and has only gotten worse since the announcement in November. We're having trouble moving inventory of these clubs."
On tour the impact has been just as noticeable. As many as 25 long/belly putters were in use at several events last season, but so far in 2013 that number has been slashed. At the AT&T Pebble Beach National Pro-Am just six players used such putters. Between the Northern Trust Open and Match Play only 12 different players went longer than standard. While those who have such clubs for long periods of time or with significant success (such as Tim Clark, Carl Pettersson, Bradley and Adam Scott) continue to ply their trade with them, others who had only recently begun experimenting with them such as Charles Howell III and Robert Garrigus have decided not to go any farther down the belly-putter path until the rule is clarified.
In the meantime, some manufacturers, anticipating the ban being enacted but golfers still wanting to use longer putters in a legal manner, have begun rolling out product designed for that purpose. Shortly after the proposed ban was announced Odyssey unveiled its Metal-X Arm Lock putter while TaylorMade recently debuted its Daddy Long Legs model on tour with Vijay Singh and Steve Marino putting the club in play. Both putters have longer-than-standard lengths but are designed to use counterbalancing, not anchoring, to stabilize the stroke.
Those putters may stabilize the stroke, but the use and sales of long and belly putters is likely to remain wobbly for the immediate future. For those still in the market for a long or belly putter, there is some good news, says Leigh Bader, president of 3balls.com and one of the driving forces behind the PGA Trade-In Network. "It may have been that people bought them and just found they couldn't use them very well, or it may have been the proposed ban," Bader said in January. "But belly and long putters are among our most-traded in clubs right now."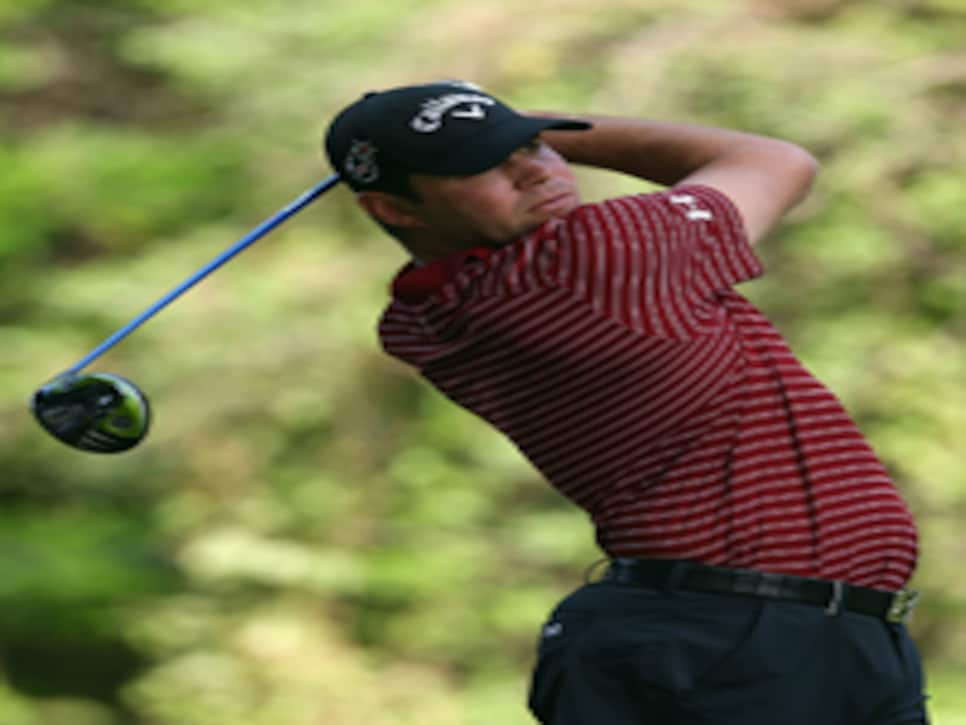 Switching equipment companies almost always comes with a learning curve, and that's been the case for Gary Woodland, who has worked with a few drivers this year as he settles in with his new Callaway clubs. At PGA National, Woodland made some changes to the company's RAZR Fit Xtreme driver he had been using.
Although the club says it has 8.5 degrees loft, the actual loft is 8.2 degrees. Woodland also used the club's adjustability to put a 7-gram weight in the heel and a 14-gram weight in the toe. The thought behind the heavier weight in the toe was to move the center of gravity just enough to produce the hotter flight Woodland sought. The results seemed to indicate the changes worked as Woodland ranked third in driving distance at PGA National at 304.4 yards per drive.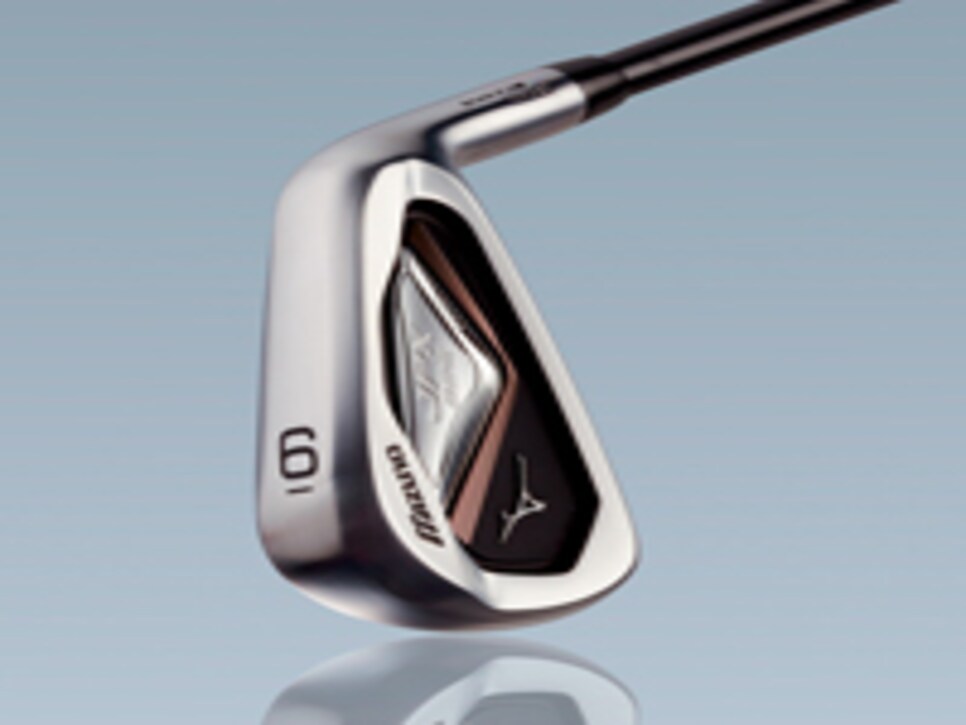 PRICE: $900 (Set of eight, steel)
Stacy Lewis won the HSBC Women's Champions using these irons where the 8-iron through the wedges have a thicker face to promote a more penetrating flight.
During the final-round telecast of the Honda Classic, announcers frequently referenced the 5-wood Michael Thompson was using but never named the club -- perhaps because they had never heard of the company. Thompson's 5-wood was a 17-degree Akira M117 prototype -- a club with a smallish head (120cc). A Japan-based company, Akira was formed in 2001 and its clubs have been used by numerous players on the Japan Tour, but rarely on the PGA Tour. ... Odyssey's Versa putter added a few converts at PGA National, including Branden Grace who used a Versa #1 Wide with black/white/black. Grace's putter was customized with a Metal-X insert that Grace felt was closer to the previous Black Series Tour Design #1 Wide putter he used during his four European Tour wins last year. ... David Duval shortened his Nike Method 006 putter a half-inch, making it 36 inches in length with a belly grip that counterbalances the putter. ... The 2-iron was popular again at PGA National. Among those putting the wind-cheating clubs in play were Tiger Woods (Nike VR_S Forged), who had the lie angle on the club bent more upright at the Match Play, and Hank Kuehne (TaylorMade RocketBladez Tour). Others included Paul Casey, Duval and Seung-Yul Noh.