Courses
An online golf community is buying a Scottish links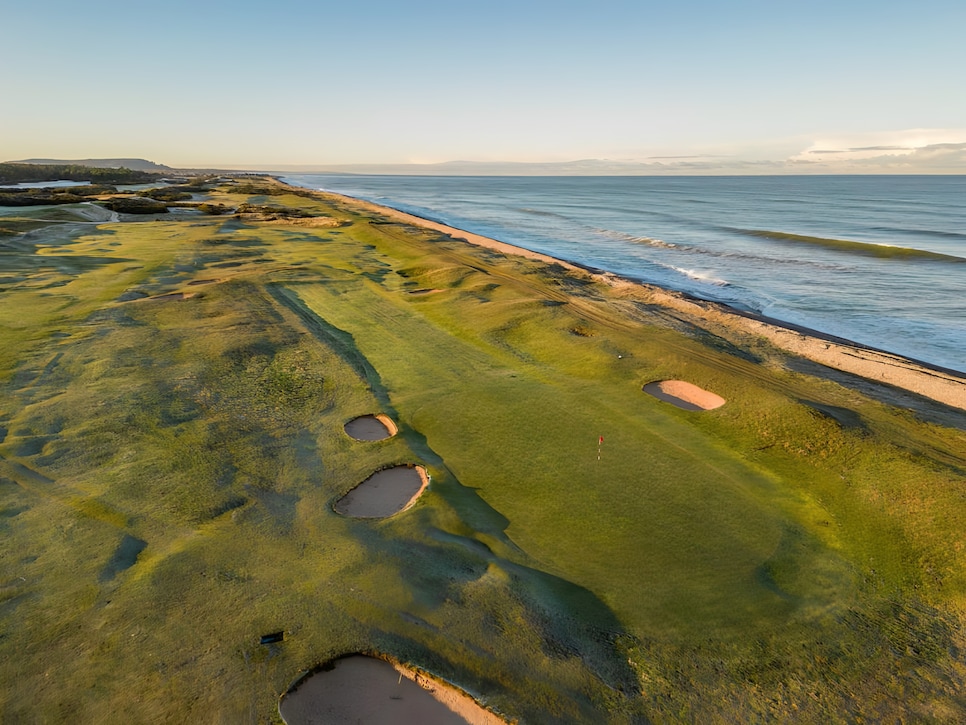 Links Golf Club, an online-based golf collective of over 5,400 members, has entered into an exclusivity agreement to purchase Spey Bay Golf Course on the Moray coast of northern Scotland. The sale price for the course is listed at $905,000, though the transaction is expected to close higher.
Links is a decentralized autonomous organization comprised of mostly young, tech-forward millennial and Gen Z golfers from throughout the world, though most are based in the United States. Links CEO Jim Daily, head of strategy Adam Besvinick and Mike Dudas created the club in late 2021 as LinksDAO, and in just 15 months have raised enough outside capital to fund this and potentially other acquisitions.
Since its founding, Links and its membership have prioritized owning its own golf property. The goal has been to locate a course, or several courses, somewhere in the U.S., but the opportunity to purchase a rare links in the U.K. became too good to pass on, especially considering Spey Bay's attractive pricing compared to what's available domestically. Their bid was selected over those presented by several other potential buyers.
Links attracted the initial group of its membership through an NFT drive. The NFTs, or non-fungible tokens, allowed holders to apply for membership, which provides access to the wide community of fellow club members and a variety of perks and benefits. The NFTs also give members voting rights when proposals such as buying a particular golf course are presented. All club decisions are put to decision based on a simple majority vote. More than 4,300 votes were cast regarding the proposal to place a bid on Spey Bay, with nearly 88 percent in favor of proceeding.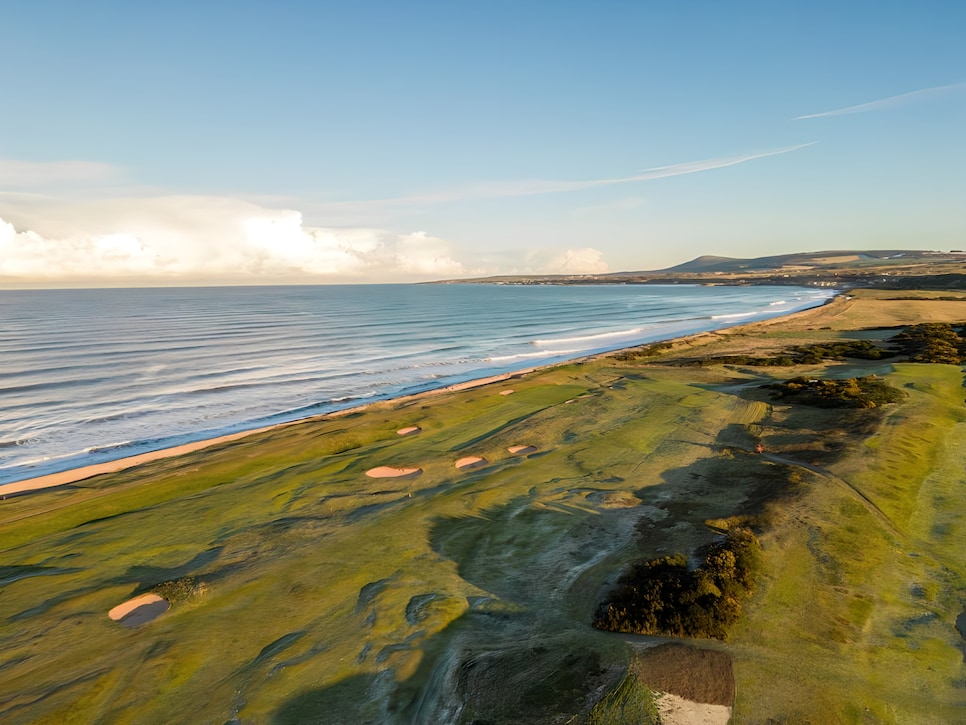 The founders describe Links as a modern, inclusive membership that is looking to spend their discretionary income on unique golf experiences. The club offers members various promotions and discounts with partner companies like Callaway, TopGolf, DraftKings and Ship Sticks, as well as reciprocal playing benefits at over 500 courses throughout the world.
"The older, traditional club membership feels too rigid, too structured and too limiting for the vast majority of young golfers regardless of income," Besvinick says. "Not everyone wants to join one single club and only play that course all year. What we're trying to build is something that bridges an online and offline community of thousands of golfers who are passionate and obsessed with the game in a variety of ways, from architecture to travel to gambling to watching the tour to gear."
Purchasing a golf course, however, is top priority—and Spey Bay, currently owned by a local family, will give Links an attractive asset with intriguing potential. The modest seaside course, laid out in 1907 by Ben Sayers, a longtime professional at North Berwick, lies near the well-traveled golf route between Aberdeen and Inverness. The plan is to take what is essentially a holiday course played primarily by a local membership and make it into a destination not only for the Links membership but also for serious golfers heading from Cruden Bay to Nairn and Castle Stuart, or Royal Dornoch, Golspie and Brora.
Links Golf Club has engaged KemperSports to assist with the acquisition of Spey Bay, and the club has already sought input from several architects regarding possibilities for remodeling the course, which has suffered from weather and erosion issues over recent decades. The concept, Besvinick says, is to create "something that's unique and different than everything else that's on that trail, something that's compelling for members and feels more fun and engaging for our membership than the standard 6,500-yard, 18-hole course with four par 3s, four par 5s and 10 par 4s." Member favorites like Sweetens Cove, the revered nine-hole course near Chattanooga, and Ohoopee Match Club, with alternative routing loops, could serve as models.
It remains to be seen whether that kind of golf is what international travelers or the current Spey Bay membership who support the course will want, but it would likely attract the demographic that comprises Links Golf Club.
The Spey Bay sale is currently in the due diligence phase, and the closing is expected in early April. Besvinick insists that the purchase will not impede the club's "aggressive" search for U.S. golf properties. CEO Daily says that the club will also push to add another 100,000 members, but through a regular registration and sign-up process rather than the previous NFT drive. More news from Links in the future seems certain.