The Loop
Lindsey Vonn says she 'still loves' Tiger Woods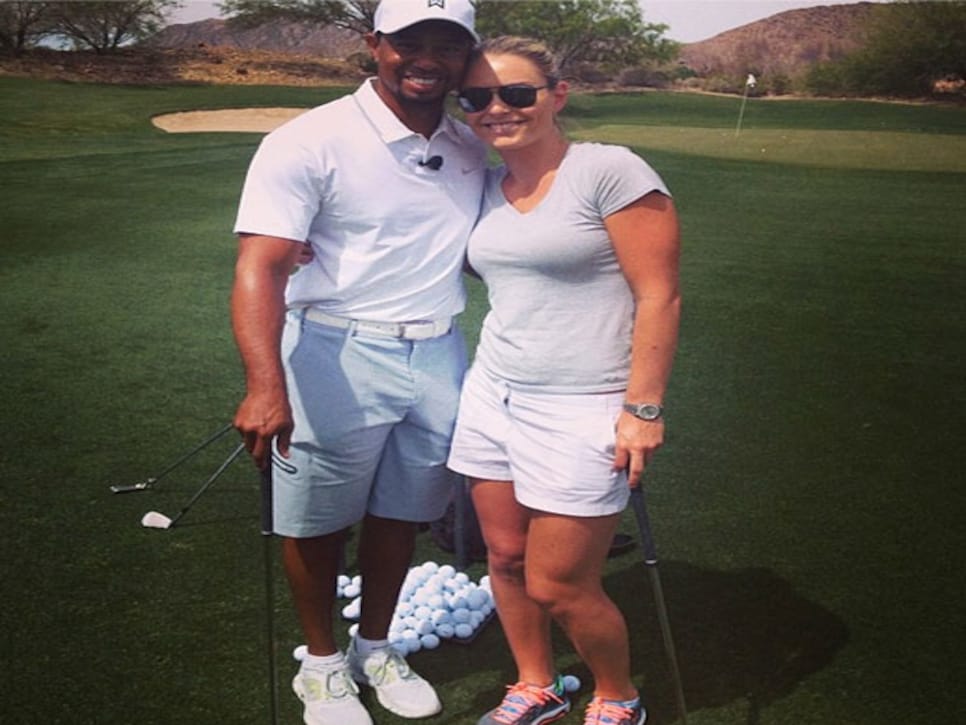 Lindsey Vonn is still being asked about her relationship with Tiger Woods, which must be pretty frustrating because she has plenty of things in her own life to talk about. But I guess that's what happens when you're a super-famous athlete that dates another super-famous athlete for over two years.
The two broke up in May 2015, and by now you'd think the breakup would be old news.
But then Vonn says things like "I still love him." And suddenly, the relationship has our attention again.
"He's a great guy, he's a great father, and I have the utmost respect for him," Vonn said in an Access Hollywood interview. "And I just wish him the best. We're friends. We're just two adults and it didn't work out."
So, what does this mean? Probably nothing.
The two announced the beginning of their relationship in 2013, a season in which Tiger won five events. If them getting back together could mean a five-win season for Tiger in 2017, we're team Tindsey (?) all the way.