The Loop
FARMINGDALE, N.Y. -- If you are watching the occasional golf course updates on ESPN, you know it's not just the greens and the 18th fairway that are puddling up. When the rain eventually ends, most should drain fairly quickly. Yet the 18th remains the main problem according to Jim Hyler, USGA Championship Committee Chairman.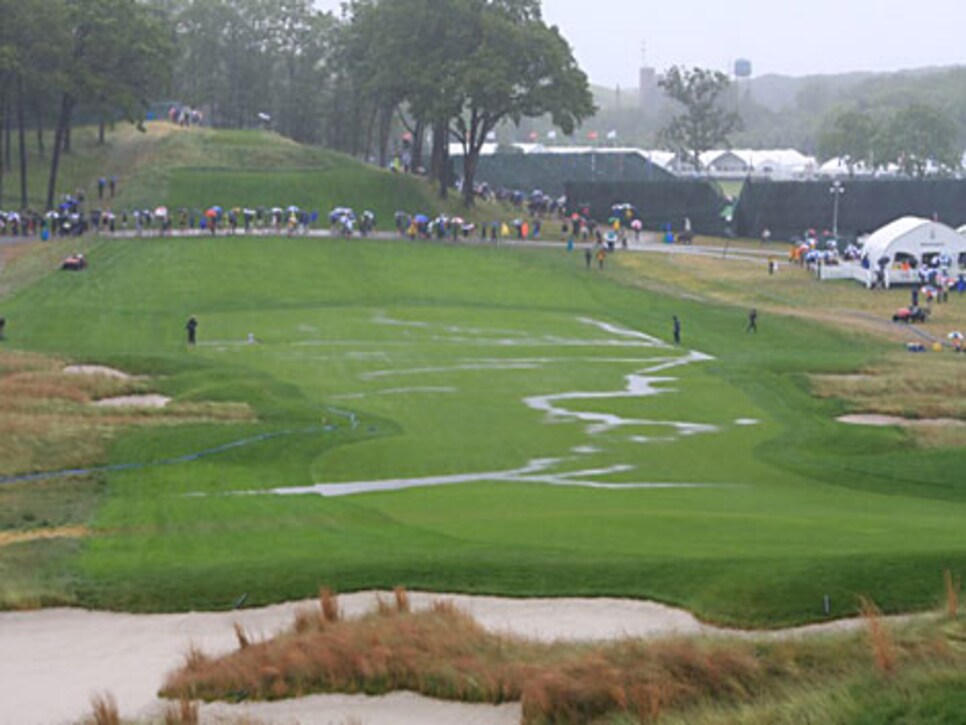 "The issue there is if a player hits their drive, the ball's embedded. So under the rules you can lift your ball. You drop it as close as you can to the indentation and then you are in casual water."
No big deal, right? A little casual water relief never hurt anyone. Well, unless there is no place to take a drop.
"Relief could be--it could be 50 yards away."
Considering the fairway is 25 yards wide and surrounded by massive bunkers, that's a problem.