News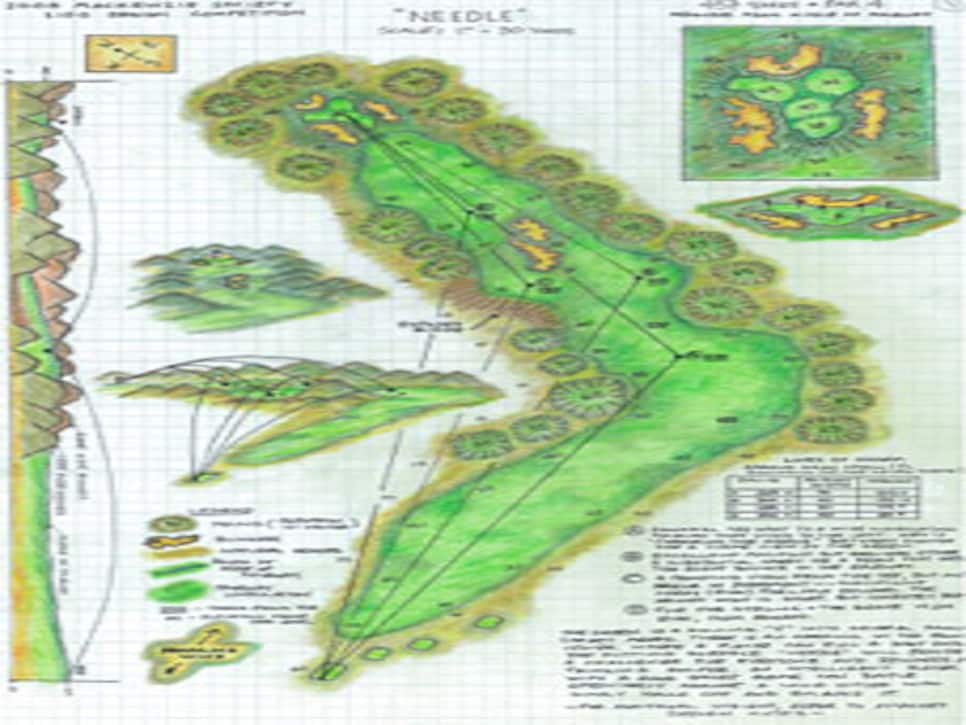 As two-time defending champion, Bo Links has to be feeling pretty confident heading into the 2009 Lido Design Competition, the annual golf design contest co-sponsored by Golf World and the Alister MacKenzie Society. His track record since 2007: two different concepts, two different judges, back-to-back wins (right: Links' '08 design).
OK, that's not exactly domination on a scale of Tiger Woods, but as design contests go, it's an impressive streak.
So will Links, a San Francisco lawyer and writer, win again this year? Or will someone else earn the grand prize of $3,000 and the invitation to the MacKenzie Society Annual Meeting Sept. 9-11 at Crystal Downs CC in Frankfort, Mich.? Crystal Downs, by the way, is one of MacKenzie's most imaginative layouts, ranked 10th among America's 100 Greatest Golf Courses by Golf Digest.
An imaginative design is what it will take to win the contest. An entry can incorporate any and all aspects of MacKenzie's broad philosophy of course architecture, but it must be reflected on a two-shot hole measuring no less than 360 yards nor more than 460 yards. (MacKenzie won a 1914 magazine design contest with just such an imaginary hole, which was later actually built at Lido GC, near New York City.) The width, the topography, the options, the number of fairways, hazards, bunkers, even putting surfaces are all up to you. All we ask is that you confine it all to one diagram no larger than 11" x 17", keep any written comments supporting your design to a single 8½ " x 11" page and accompany both with an official entry blank.
Entries must be received by June 1, 2009. You can obtain a set of rules and that official entry blank by e-mailing almaclido@sbcglobal.net or online at here.
As always, only one entry per contestant is allowed. (Which means Links didn't win in '07 and '08 by stuffing the ballot box. He won fair and square.)