News
Lexi Thompson will be better off from her loss on Sunday. No, seriously...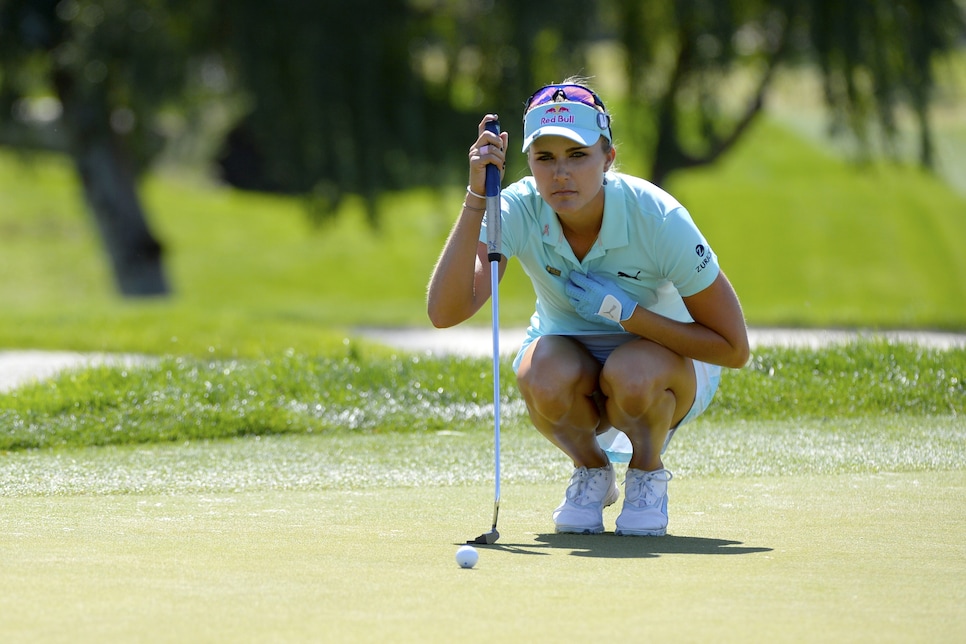 Social media is rarely so united as it was Sunday night, when Lexi Thompson had plummeted out of the lead in the ANA Inspiration because of a penalty incurred the day before. Anyone with two thumbs and a Twitter account was able to note the farce the tournament had become.
For all the recent competition in the "nonsensical golf rules debacles" category, this was rarefied territory, and the consensus seemed to be that the 22-year-old Thompson was on the wrong end of a grave injustice.
Maybe. Thompson's Sunday surely would have been less stressful had there been no penalty and she won by four, and one can't easily gloss over the $155,000 in prize money she forfeited by losing in a playoff to So Yeon Ryu. Still, as someone insistent on finding the blessings in even the most heartbreaking of losses, I believe Thompson's defeat can serve her in ways winning never can.
For starters, consider what happened when news of Thompson's penalty trickled out both online and through the gallery at Mission Hills Country Club. Almost instantly, Thompson had become a rallying point. The crowd at 18 chanted her name. Tiger Woods was among the countless observers who tweeted support. Had you been indifferent about Thompson or even the LPGA prior to that point, you now saw someone processing the disappointment of the moment -- even teeing off in tears -- and still battling valiantly.
It's worth noting that this tournament took place just weeks after the death of Jackie Pung, the Hawaiian golfer who lost the 1957 U.S. Women's Open at Winged Foot because of her own bizarre rules infraction -- Pung's playing partner put her down for an incorrect score, and she ended up signing an incorrect score. Pung was disqualified, but members of the host club, Winged Foot, still raised $3,000 -- $1,200 more than the winner's check -- to give to her as a consolation. As with Thompson, Pung's loss inspired more affection than had she simply won.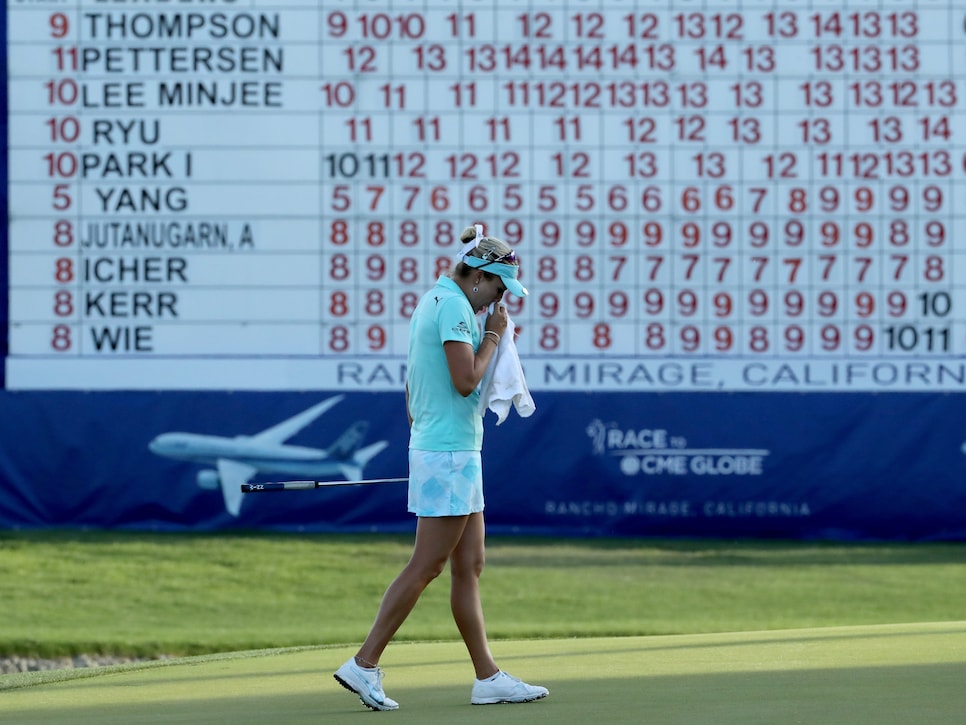 In interviews on Sunday night, an emotional Thompson admirably stopped short of railing against the outcome. She only mentioned that she'll "learn from it and hopefully do better." Certainly in the context of marking a ball properly, Thompson had been given a valuable lesson. The mental skills coach Fran Pirozzolo, who works with a number of tour players, is a proponent of a process he describes as "not this, but that," in which the best way to learn how to do something is to first learn what not to do. In that sense, Thompson's "not this" experience won't soon be forgotten.
But Thompson's ordeal was about more than the mechanics of marking a ball. Recall that after learning of her penalty, Thompson still was able to birdie three of her last six holes, and came within inches of a tournament-clinching eagle on 18. A lesser person would have withered over the same stretch, but Thompson's resolve only seemed to grow.
"I learned a lot about myself and how much fight I do have in me," said Thompson.
This insight is invaluable. While no one would equate losing a golf tournament to a moment of real tragedy, Thompson's episode still saw her persist through a moment of duress and emerge emboldened as a result. An extreme example of such a dynamic has been described as "posttraumatic growth." For a competitor like Thompson, who has been known to include boxing as part of her fitness regimen, it was at least proof she can take a punch and still keep going.
"People actually get to a better place, a stronger place, and a higher level of excellence because they're able to weather the very difficult, gut-wrenching process of not succeeding, or in their eyes, failing," says Dr. Jim Loehr, director of the Human Performance Institute in Orlando.
Had Thompson cruised to victory on Sunday without incident, she would have emerged with a second major championship and a lot less heartache. Instead she walks away with scores of new fans, newfound motivation, and a better understanding of her own resilience. It might seem like a hollow consolation prize. Over the balance of her career, it will likely mean more than that.