The Loop
Lewis v. Blumenherst, NCAAs Round 2
ALBUQUERQUE--After completing only three holes Wednesday before play at the NCAA Women's Championship was suspended due to the high winds, defending champion Stacy Lewis of Arkansas finished up her second round Thursday morning, posting a even-par 72. At one-over 145 through 36 holes on the University of New Mexico GC, the fifth-year senior is in a tie for seventh place, five shots off the lead of USC's Belen Mozo.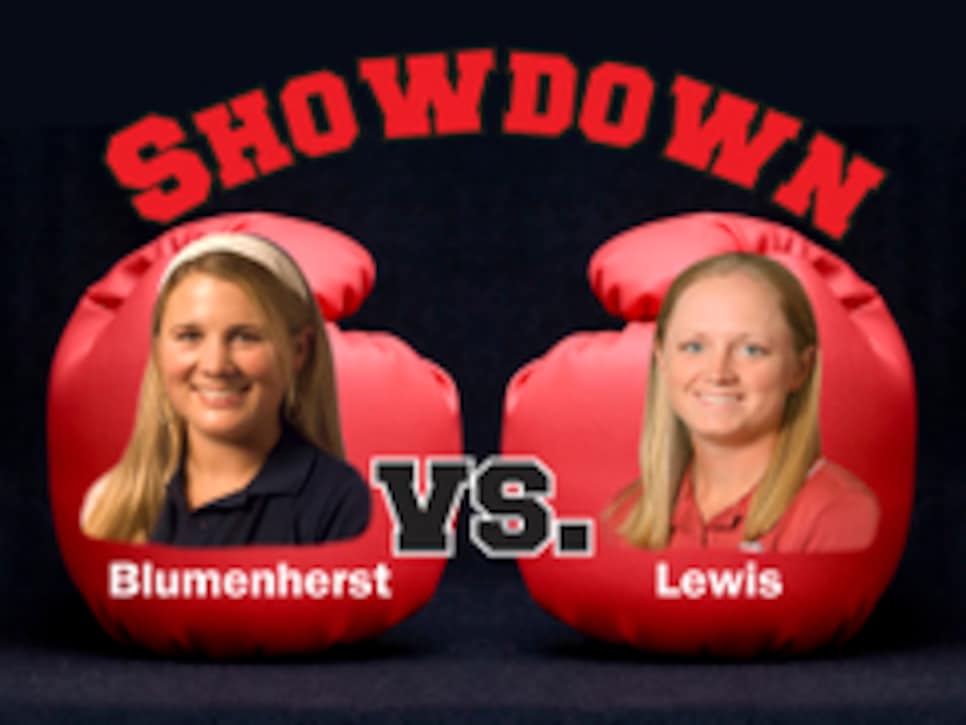 "I don't think it really hurt me," Lewis said of having to resume the round this morning. "It went OK. I had a couple of three putts, but other than that it was alright."
Lewis' performance, which included three birdies and three bogeys in intermittent rain and demonstrably colder temperatures (high 50s/low 60s), puts her one stroke ahead of her rival for national player of the year honors, Amanda Blumenherst. The Duke junior played in the wicked winds Wednesday, posting an impressive one-under 71 to get her to two over for the tournament.
"I don't think I've played in winds like that," said Blumenherst, who still managed to hit 15 greens but only eight of 14 fairways.
One good thing about Wednesday's winds? With tournament officials deciding to play the third round in a shotgun format with foursomes, it allows Lewis and Blumenherst to be in the same group starting on the fourth hole. It's the first time the two players have been in the same pairing in their college careers.