The Loop
Lewis v. Blumenherst, NCAAs Day 1
ALBUQUERQUE--Round 1 at the NCAA Women's Champinoship wasn't very auspicious for either Arkansas' Stacy Lewisor Duke's Amanda Blumenherst, as the two play this week to decide, among other things, who will win national player of the year. Lewis' one-over 73 at the University of New Mexico Championship Course left her in a tie for 23rd place, six behind leader Nannette Hill of Wake Forest, but was two shots better than Blumenherst's 75 (T-53).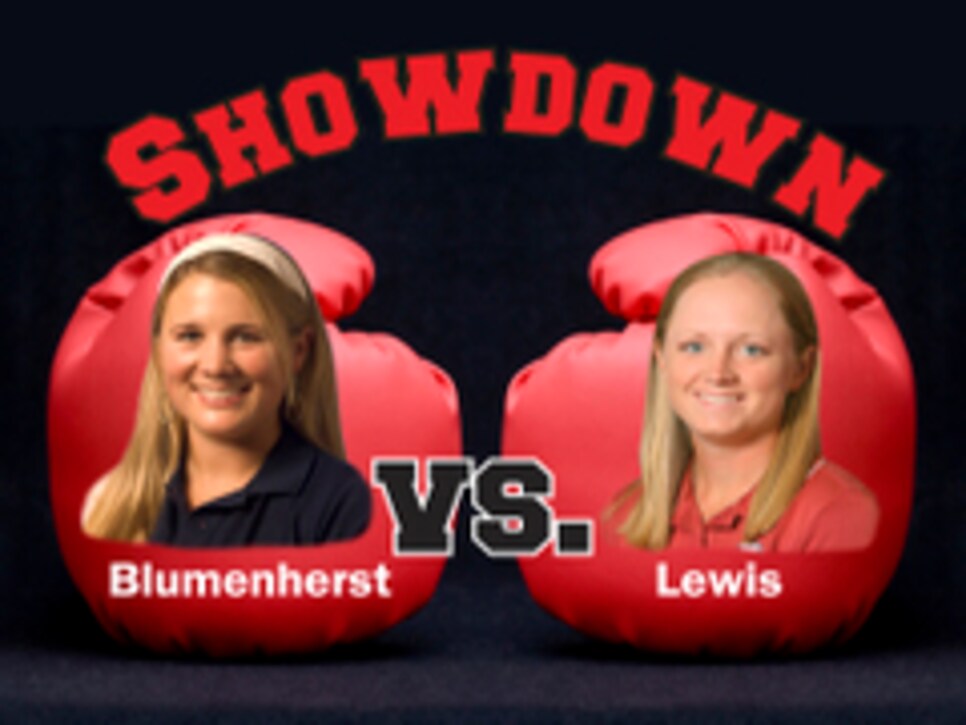 "I'm kind of frustrated on how I played today," Lewis said. "I need to figure out the elevation changes because I'm hitting the ball way too far."
When asked about trying to become the first player to defend her NCAA title, Lewis didn't hold back her thoughts on the goal.
"I don't think there is any added pressure on defending," Lewis said. "I'm here to repeat and I'm here to win. Last year was last year, and it's a whole new year."
Blumenherst hit 15 greens and 10 fairways but needed 36 putts en route to her three-over round. Most costly was a double bogey on the 15th hole where she slipped while hitting her drive, the ball coming to rest next to a tree.