The Loop
Let's not hand Zach Johnson a major just yet
Zach Johnson's victory at the Hyundai Tournament of Champions on Monday -- his third since September, if you count his win at the Northwestern Mutual World Challenge, an unofficial PGA Tour event -- seems to have boosted Johnson's standing in the game.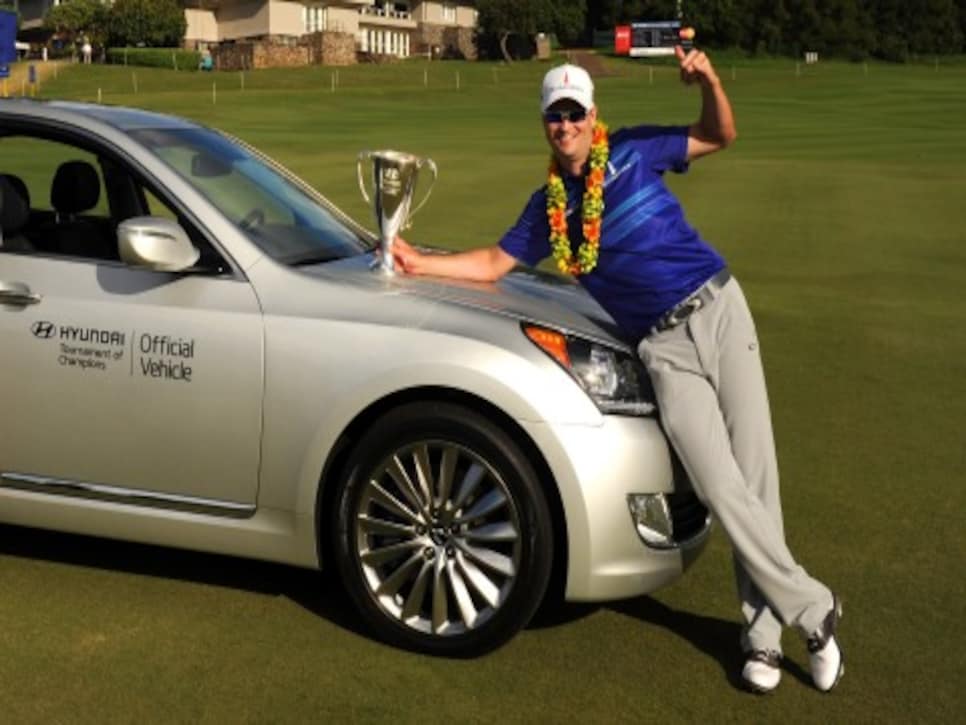 The Hyundai Tournament of Champions is a terrible indicator for future success.
Since 2003, the 10 winners of the Hyundai Tournament of Champions have gone on to win a combined three PGA Tour events the rest of that season. And one of them, Geoff Ogilvy's WGC-Accenture Match Play Championship victory in 2009, was a match play event. The last person to win the event and go on to a major that same year was Tiger Woods in 2000.
__Upon closer inspection, Johnson is only slightly above average under pressure.
__Yes, he holed a wedge shot to get into a playoff at the Northwestern Mutual World Challenge -- but only after he shanked his approach into the water. Ninety-nine times out of a 100 in that situation, he's finishing second. At the John Deere a few months earlier, while leading, Johnson played his back nine worse than anyone who finished in the top five -- even par, including a bogey on 18, which dropped him into a playoff that he lost (also with a bogey).
In all, Zach Johnson finished 51st on tour in back nine fourth round scoring average, fifth among players who finished in the top 10 on the 2013 money list. He's a quality player, so relative to the rest of the tour, he's good under pressure. Relative to the best, he's about average.
His game really doesn't suit the majors.
In 2013, Zach Johnson finished 153th on the PGA Tour in driving distance, averaging 278 yards. He averaged just 258 yards at the Hyundai. No one has won a major -- any major -- hitting it that short since . . . Zach Johnson, in 2007, when he averaged just 280 yards off the tee for the year and won the Masters.
Yes, he did it before, the thinking goes, so there's always a chance he can do it again, but if you recall the 2007 Masters you'll remember it had the tied for the highest winning score ever (one over par), and that Johnson made 11 birdies and five pars on the par 5s that week, despite never going for a green in two (to put that it context: the best par 5 player on tour in 2007, Phil Mickelson, averaged a birdie or better on a little more than half of his holes).
That's an incredible feat, and one that's phenomenally unlikely to be repeated -- by anyone.