The Loop
Let the word go forth: Best ball isn't the right format for a fundraiser
There's a certain mentality that comes with playing a fundraiser tournament. It's relaxed, it's fun, you're probably going to win an ironic prize for something, you're going to spend a good amount of money on raffle tickets, there's often an open bar -- these are all good things.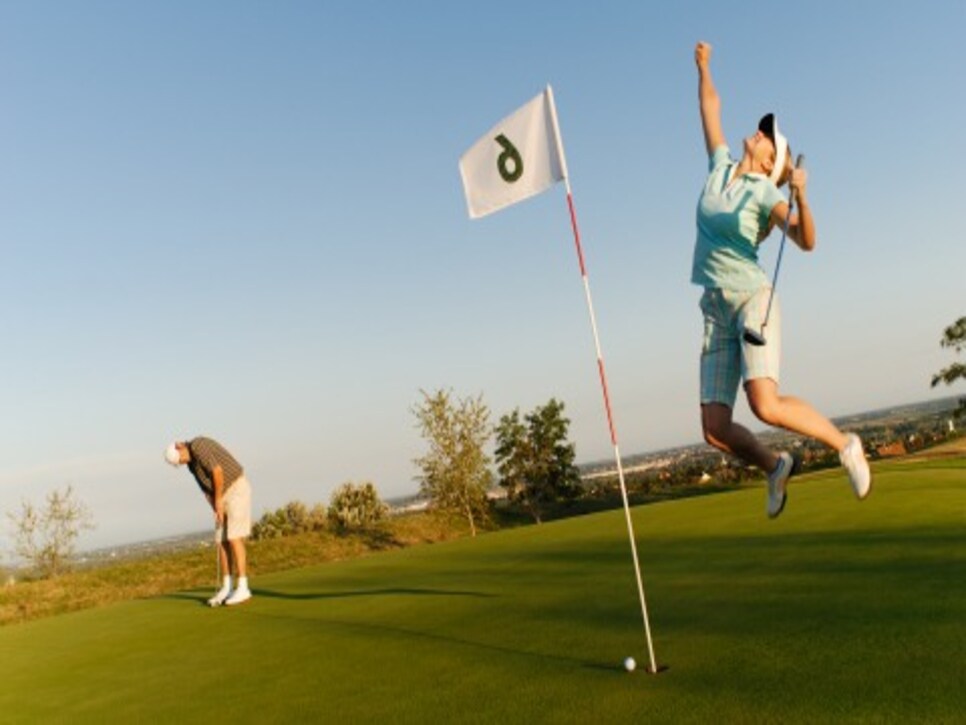 Related: Have a lesson coming up? Here's how to prepare  __Better players can take more chances__If you're a good player, these tournaments are an opportunity to finally not play your own ball. You have to do that all the time; this is a low-pressure opportunity to not have to worry about your individual score. There are going to be times when one of your partners puts it in a perfect position off the tee, and you're going to get to take a risk you wouldn't usually consider. Taking risks knowing there's no punishment is fun, and any time you're thinking creatively on the golf course is good for your game.__Scrambles teach you to have a short memory__One of the biggest things mental coaches talk about is having a short memory on the golf course: Forget the bad shots, and forget the good ones. Scrambles set you up to think like this. If you snap-hook one OB, it doesn't matter. Someone in your group is going to hit a better shot, and you're going to get to help make birdie from their tee ball. By nature of the format, you forget about your bad shot and become invested in your partners' shots and how you're going to be helpful in the immediate future.__Best ball gets too personal__This happens especially in a two-man best ball. It's all fun and games until the better player is out of the hole. Then the less-skilled player has to play well. The pressure usually produces three-putts, or worse. The better player is mad about messing up, and the partner is bummed for not rising to the occasion. There are definitely those days when you and your partner are in sync and picking up each other's slack, but let's be honest, the opposite happens much more often.
Related: The Most Annoying Golf Partners __Going low is fun__You can play your own ball and shoot 90 any day of the week. You're at a fundraiser. You want the judgment-free opportunity to play someone else's ball and shoot 67.