Courses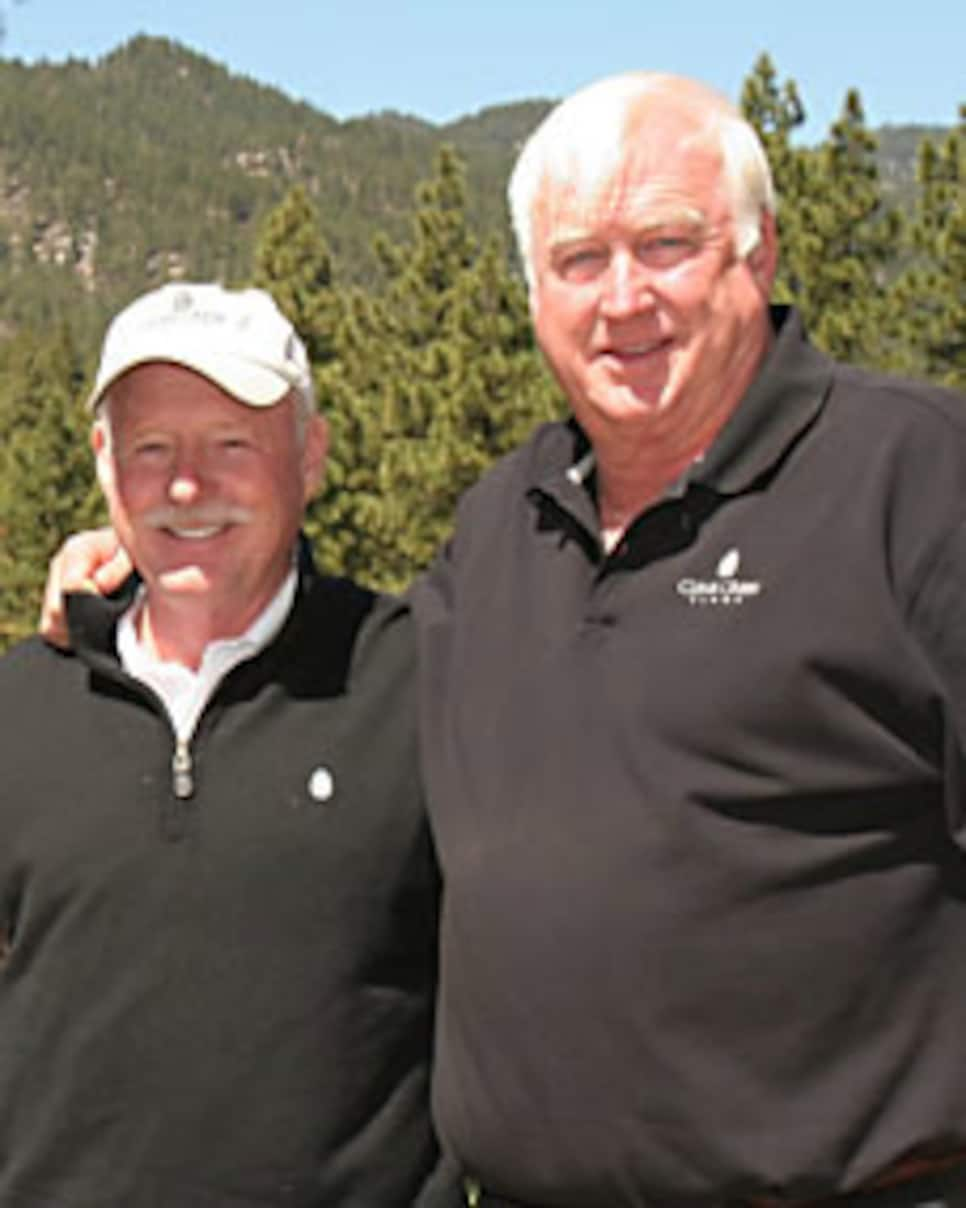 Jim Taylor is the first to admit his timing was less than ideal. Co-owner and developer of Clear Creek Tahoe, a new high-end golf club near the California-Nevada border, he bought the property in mid-2007 -- as demand for such developments was peaking. Undaunted, he and co-developer Chip Hanly (on the right in this picture) went ahead and built a Bill Coore/Ben Crenshaw-designed course on the site and opened it this summer, right in the middle of a worldwide economic slump.
"To say it's contrarian would be an understatement," Taylor conceded in a recent interview with Deeds & Weeds.
Taylor and Hanly originally planned to sell 384 lots near the course along with a like number of memberships. But the brutal economy iced that idea. So now they've had to readjust their marketing plans -- indeed, their entire business model -- to reflect the new reality. The two decided to "mothball" their real estate sales operation and focus instead on selling the golf club.
The goal is a membership of just under 500 golfers. They hope many of these members will eventually get around to buying a lot and building a home...but members are under no obligation to do either. In the meantime, Taylor and Hanly -- who made their money in southern California and Arizona property development -- are essentially financing the club out of their own pockets.
"The reality is, the circumstances changed and we reacted to them," Taylor says. "It took away some things. It also gave us an opportunity to really reach out to a membership that wasn't driven by real estate but by people who want to actually be part of the amenities and who we can invite to join. We have an opportunity to put together a really fun club."
Handed lemons, in other words, they're giving the lemonade business a try.
Will it work? Impossible to know, of course. But Clear Creek Tahoe does offer an interesting window into the world of high-end golf course development these days. Here is my Q&A with Jim Taylor, in which he discusses his five- to 10-year time horizon for making money on Clear Creek Tahoe, why Arizona's Whisper Rock serves as a sort of model for his club, and more.