The Loop
Lefty Knows What Sergio's Feeling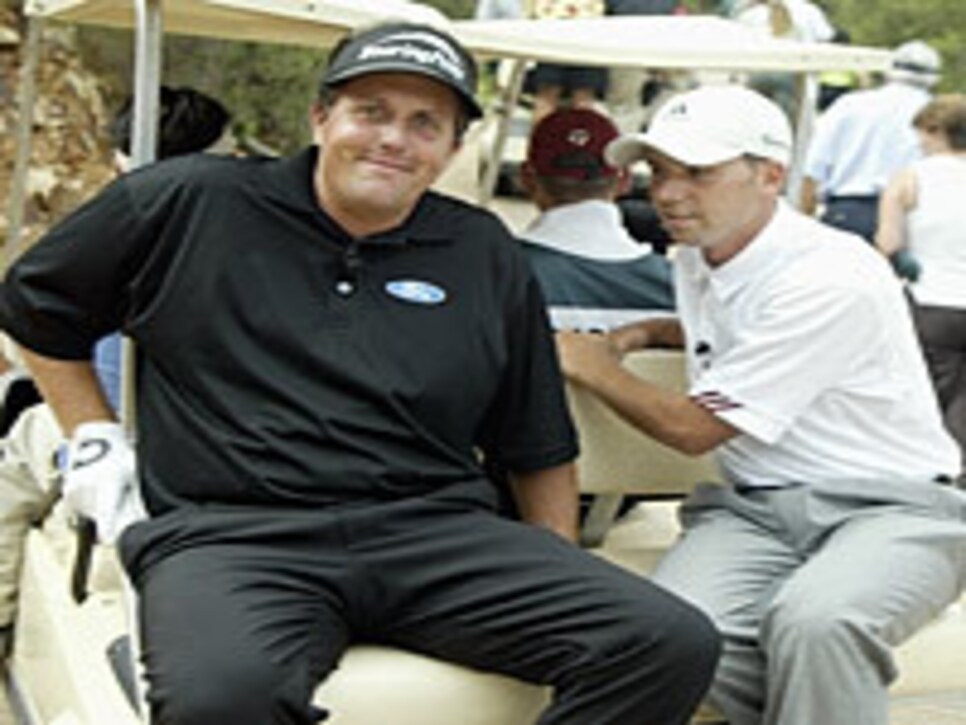 TULSA, Okla. -- Phil Mickelson knows what it is like to be called "the best player never to win a major." He possesses three major titles now but can relate to what Sergio Garcia is going through.
"Well, I believed as Sergio believes, it's just a matter of time," Mickelson said. "He's too good a player for it not to happen. So I certainly felt that way. It was just a matter of time. It took more time than I hoped.
"But honestly the hardest thing about it was coming in here (media center), I think. Because I felt, or always believed and never really wondered if I would ever win one. I knew I would; I just didn't know when. I think he feels the same way. But answering questions about it can be difficult."
Why was meeting with the press so difficult?
"It's just that I felt that no matter how well thought out or nice the questions were, there was no good answer," Mickelson said. "No matter which way you went with it, it was always going to come back and bite you. The toughest part was trying to answer them honestly and I always felt they were kind of loaded even though they were not meant to be."