The Loop
Lee Westwood's Saturday run gives him another chance to shed unwanted label
SAN FRANCISCO -- Here he comes again. Already seven times a top-three finisher in major championship play, Lee Westwood has given himself yet another chance to break his Grand Slam duck. After a nifty little third round of 67 at the Olympic Club -- five birdies, two bogeys -- the 39-year old Englishman sits at two over par for 54 holes.
"I've probably been in contention in majors more than anyone else over the last three or four years," he confirmed. "So I'm looking forward to tomorrow. I'll go out and have some fun and see what happens.
"Every time I've got myself into contention in one of these events I've learned something about myself. I've been up there in a lot of different ways: leading, coming from behind. So I've picked little bits out of all of those. But the main thing is just to go out there and believe that I'm good enough. I must be. I get myself into contention often enough."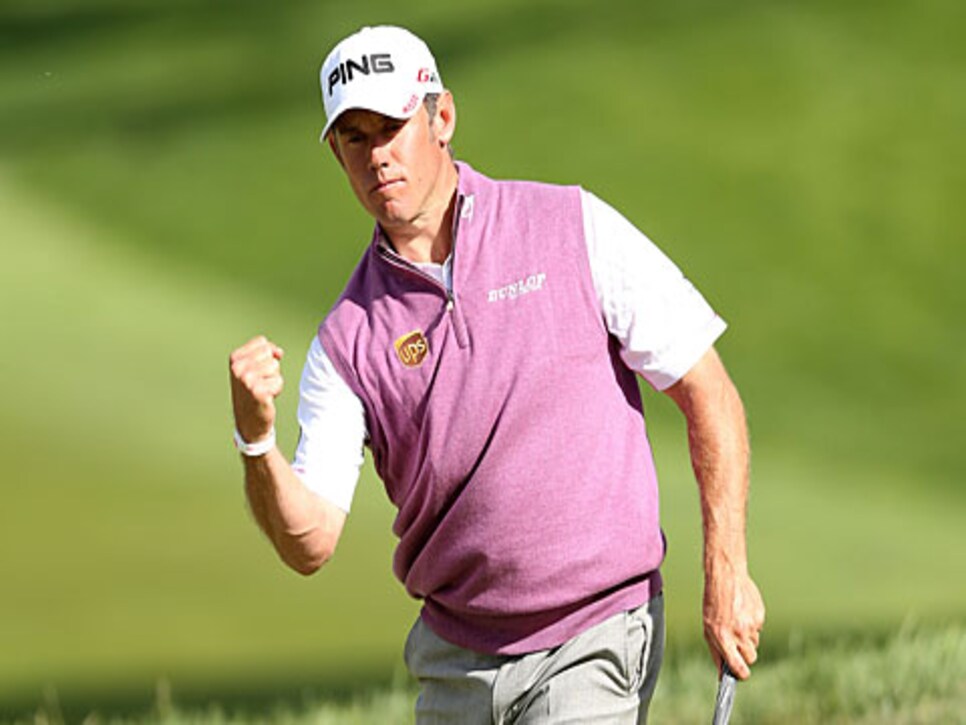 Photo by Ezra Shaw/Getty Images
Despite the fact that he has recorded more than 40 worldwide victories over the course of his 19-year professional career, such a positive outlook is somewhat new for the man from Worksop in the English Midlands. With so many near things and so much disappointment came inevitable introspection and questioning of his mind and method.
"This is a golf tournament," he continued. "It's just a game of golf. I go out and play golf for a living on the best courses in the world and at the biggest tournaments. It's not a bad way to pass the time.
"I don't take it too seriously. When you've been out here 20 years or so, I think it's time to relax, give yourself a break and enjoy it."
That, of course, hasn't been the easiest thing to achieve over the course of this particular week. With the Olympic Club playing so hard and fast, scoring well has been more of a grind than a game. He himself started the week with a double-bogey six at the opening hole.
"Look at the players' faces out there," said Westwood, after making a 40-foot "bomb" for birdie on the 18th green. "They're looking pretty wound up and stressed aren't they? There aren't many smiles. Which is a shame. This is one of the biggest tournaments of the year and one that I assume everyone looks forward to."
In prospect now for Westwood is yet another genuine chance to rid himself of the tag "best player never to win a major." It's a label he has long deserved and one, we can safely assume, he won't miss one little bit.