The Players Championship
Players 2021: Lee Westwood was asked if this would be his biggest win, and he answered as literally as possible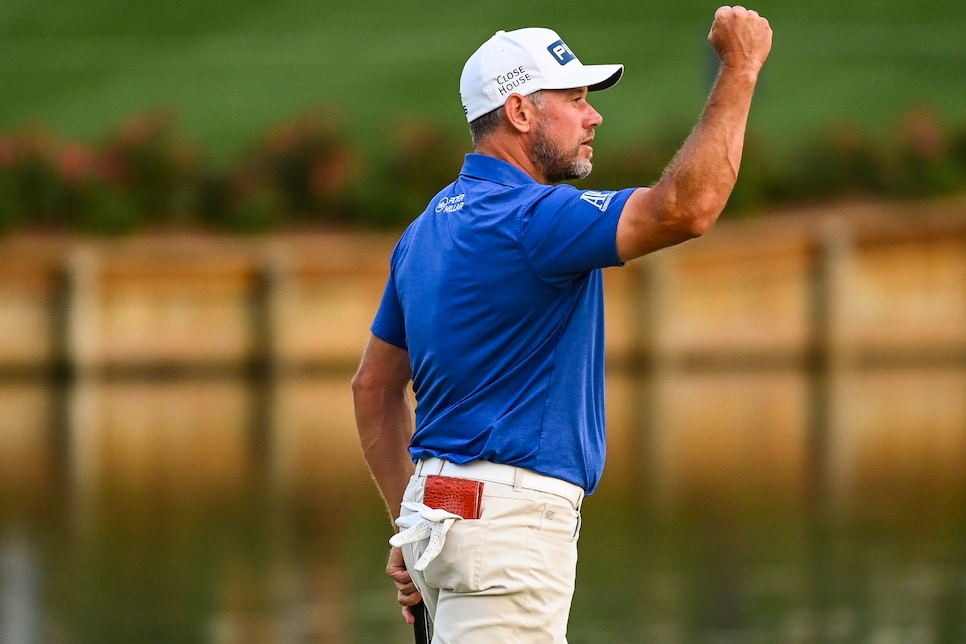 PONTE VEDRA BEACH — Some folks across the pond might cringe on Sunday when they hear the phrase "this would be the biggest win of Lee Westwood's career." Cringe all you want, but it's true. Just ask Westwood himself.
On Saturday evening, following a bogey-free 69, the Englishman met with the media and was asked the simple question - would the Players Championship be the biggest win of your career? Westy could not have been more literal in his answer. Here's the hilarious exchange:
Q: Would this be your biggest win?
Westwood: Yeah, undoubtedly.
Westwood: I think it's probably the -- it would be the biggest tournament I've ever won.
Welp, there you have it, folks.
Not to sound repetitive, but it really would. No, it's not a major, still far from it, but it's as close as it gets to one. No St. Jude Classic, no Race to Dubai victory and no Ryder Cup point could possibly match what a Players victory would mean on Westwood's resume, which would go from borderline Hall of Fame to definite Hall of Fame if he can close the deal.