Honda Classic
The Westwood Wedge backfired in spectacular fashion, proving you can't depend on anything in life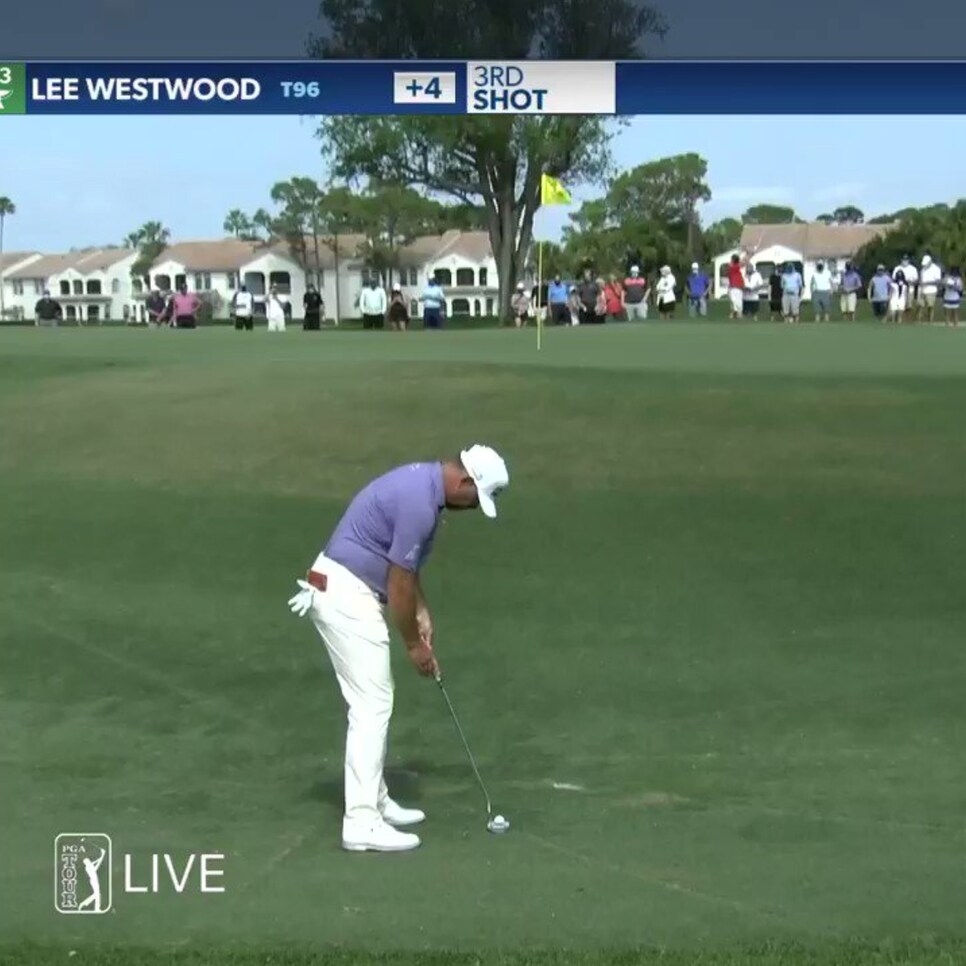 Lee Westwood has enjoyed a renaissance over the past year, with the past two weeks underlying how formidable the Englishman continues to be as he nears 48 years old. Unfortunately for Westwood, he plays golf, a sport incapable of sustaining joy.
Despite a solid opening-round 70 at the Honda Classic, the former World No. 1 is coming out on the business end of PGA National Friday morning. In itself this is not a surprise; the course is annually one of the toughest on tour, with incessant wind and ever-present danger making it difficult to keep the big number at bay. Sadly for Westwood, one of those big numbers came to him not by the breeze blowing a ball OB or a green ricocheting his ball into a pond … but by betrayal.
That would be the "Westwood Wedge," or as the layman knows it, his putter. Westwood's chipping woes are well-documented, which is why he has come to lean on his flatstick from off the putting surfaces. It's also a shot he's mastered. But Friday morning, the Westwood Wedge put an end to the Westwood Run, and in spectacular fashion.
Look, it was a difficult shot. You can also forgive Westwood's gas tank nearing empty: Aside from the emotional toll of back-to-back placements in the final group, Westwood also played Augusta National Monday, which is not the easiest of walks (Woe is Westwood, we know.) Still, that this fate befell Westwood by his putter is proof that you can't depend on anything in life.