News
Lee Westwood: 'Not worth it' to travel to U.S. for Tour events, might miss PGA Championship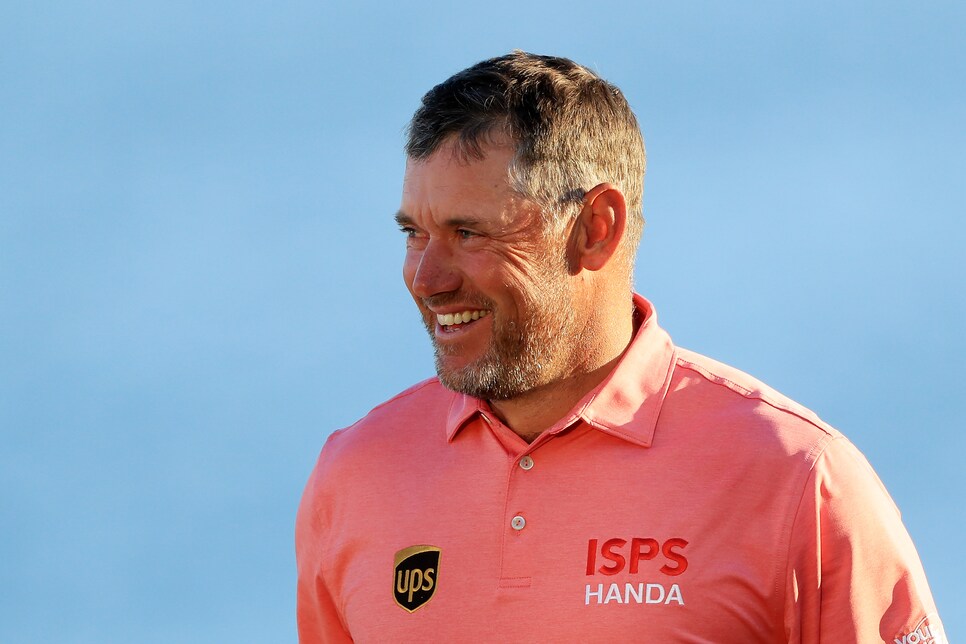 Sam Greenwood/Getty Images
Because he does not hold a PGA Tour card, Lee Westwood technically is not one of the 25-or-so PGA Tour players trying to find a way back into the country—despite stringent travel restrictions and quarantine policies—to resume their tournament schedule.
But, having played his way back to world No. 31, he's qualified for a number of events in the States. Among those: The first two tournaments on the schedule, the Charles Schwab Challenge (June 11-14) and the RBC Heritage (June 18-21), both of which have exemptions for players ranked inside the top 50. He's also going to qualify for the PGA Championship, currently slated for Aug. 6-9 at Harding Park.
He'll likely skip all three.
"Right now, I won't be playing them," Westwood told Golf Channel's Todd Lewis. "Not with having to leave here two weeks before, quarantine, then play the two tournaments, then come back here and quarantine again.
"It's six weeks for two tournaments. To me, that's just not worth it, and it's just not worth taking the risk and everyone thinks those kind of precautions have to be in place, I don't think golf is a priority if it's that severe."
Westwood will likely miss the PGA Championship because he is hosting the British Masters the week prior, which would make it impossible for him to quarantine in the U.S. in time for the week at Harding Park.
Westwood's comments speak to a dilemma facing a number of players based outside the United States. In order to satisfy CDC guidelines, players would have to self-quarantine for two weeks upon entering the United States, and a number of countries would require players to do the same when they return home. British world No. 25 Matthew Fitzpatrick, who is single, told Golf Digest that he hopes to get a special visa to enter the country and then quarantine in time to play at Colonial, while fellow Brit Tommy Fleetwood, who has a family, likely will not.
"It isn't impossible for me to play," Fleetwood said. "Far from it. But two weeks of quarantine at both ends of a trip across the Atlantic is a huge issue. That factor really made my decision for me. To go over and play in the three events scheduled for June would eat up seven weeks of my life. That's more than double what a trip like that would normally take. I wouldn't want to be away from my wife and kids for that long."