The Loop
LeBron James puts Lonzo Ball on blast for not wearing his own Big Baller Brand shoes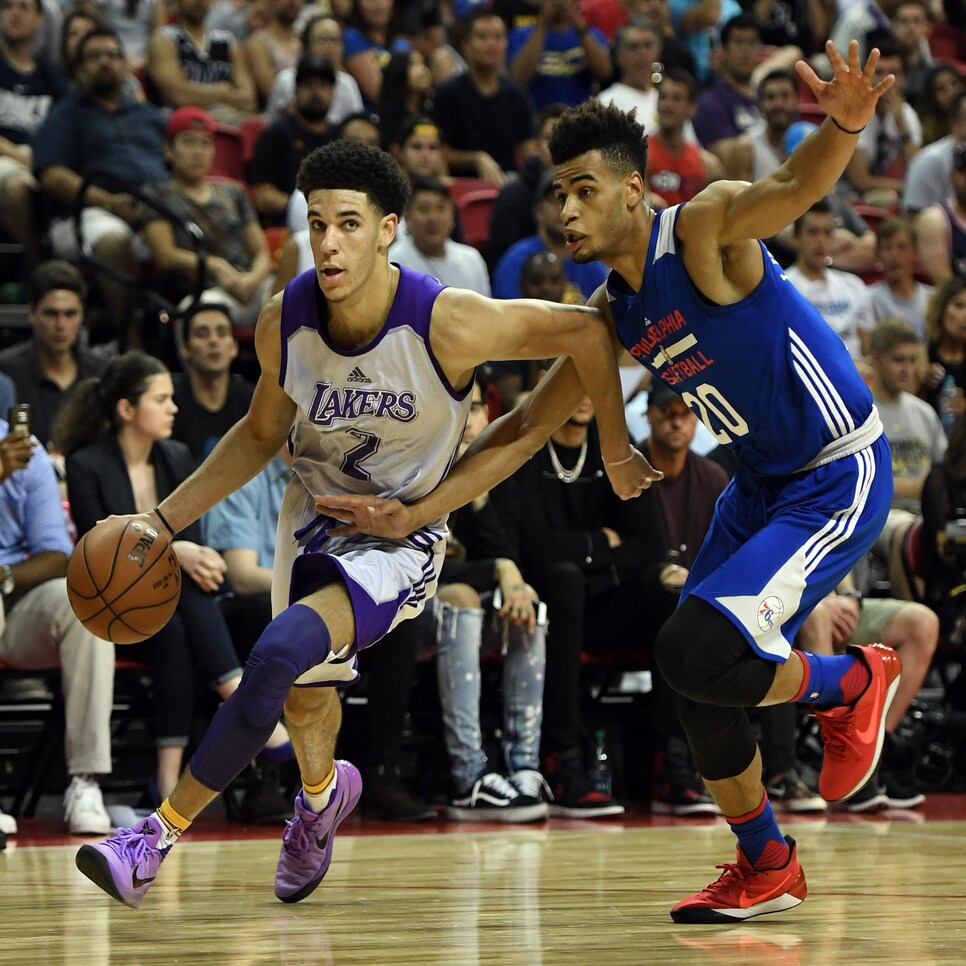 Everyone is paying close attention to Lonzo Ball these days. Even four-time NBA MVP LeBron James.
The Cleveland Cavaliers superstar went to see the much-hyped Los Angeles Lakers rookie play in a Las Vegas summer league game on Wednesday night, but it wasn't Ball's skills that caught King James' eyes. It was his shoes.
They were an outlandish purple color, but more noticeably, they weren't the Big Baller Brand model touted by his annoying dad, LaVar, and selling for the low, low price of $495. Instead, Lonzo, in just his third game as a pro, switched to wearing Nikes. And LeBron, who reportedly signed a lifetime contract to represent the Swoosh for about $1 BILLION a couple years back, was quick to let people know.
Nice, subtle caption there by LeBron as well.
As for Lonzo Ball's play, he had by far his best game since being taken by the Lakers as the 2nd pick in last month's NBA Draft, putting up 36 points, 11 assists and eight rebounds in a 103-102 win over the Philadelphia 76ers. With stats like that, those Nike kicks could be here to stay. Sorry, LaVar.