The Loop
LeBron James pulling a giant bag of ice out of his shorts is the most terrifying sports highlight of the week
How serious is the newly gray and grizzled LeBron James about the NBA restart? How much does he want to win a championship with the Bubble-time Lakers? Is he plugged in? Is he focused? Is he ready to adopt a June mindset in August? All valid questions and all answered by a single seven second video. Ladies and gentleman of the basketball jury, if this isn't one-million-percent commitment, we don't know what is.
My. Word. There's a fine line between doing whatever it takes and being a possible serial killer, and this definitely toes it. The LeBron Neighborhood Watch will be closely monitoring any potential recurrence of James' 2018 groin injury, but we're not even close to that rung on the concern ladder. THE MAN JUST PRODUCED A GIANT BAG OF ICE FROM HIS SHORTS. We'll never look at an ice cube tray the same way again.
Seriously, if a picture is worth a thousand words, this one screams MILK WAS A BAD CHOICE about 200 times.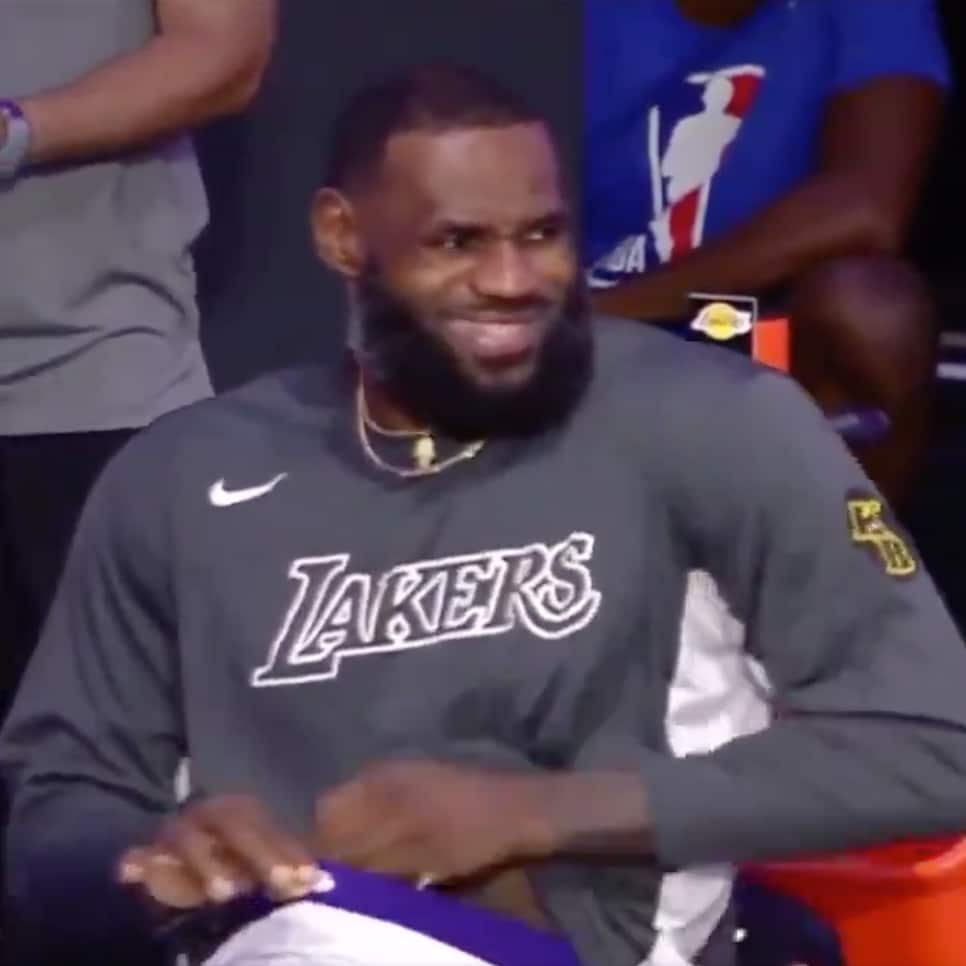 Whether or not King James' horrifying prep work pays off remains to be seen, but there's no question he'll be, uh, cool, calm, and collected when the Lakers tip off in the battle of LA by way of Orlando come next Thursday. In the meantime, stay frosty LBJ.