The Loop
Leopold Lacy, a loyal California reader with a great name and real dedication to the game writes with question about a Hank Haney tip: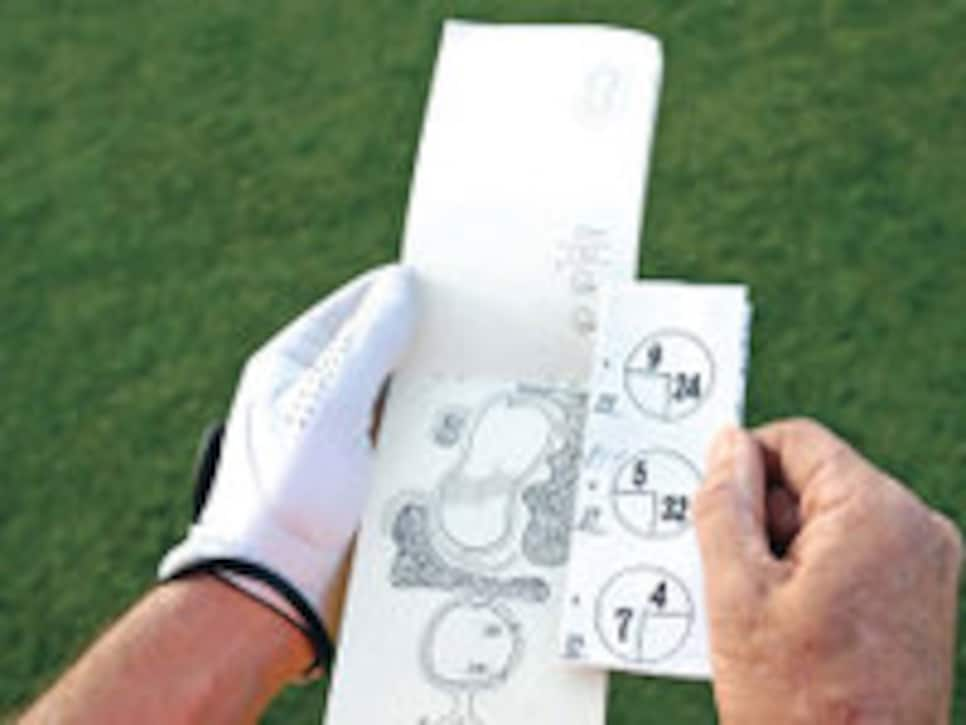 I enjoy being able to try the many suggested offerings I read about every month, always looking for ways to improve my scoring ability. Virtually all of the suggestions and drills are things we can put into use and try for ourselves. But Hank Haney's recommendation to "take a page from a tour player's course management book" seems to be something most of us don't have access to. It's easy to see how that kind of information would help increase scoring opportunities. But even some of the nicest course guides you buy at the counter (and I have many) can't touch the kind of information found in tour player books. Any suggestions on how a tour player want-to-be can get something like this for our favorite courses?
Those books that the pros have aren't easy to assemble and not like the ones they hand out at the counter. When we had the U.S. Girls' Junior Championship at our course a few years back, the caddies passed around a book of notations on our course. It was like reading a newspaper story about one of your relatives. How could strangers know so much about your family... or, in this case, the course you played for half your life?
Well, here's how: They make notes. They make measurements. And they put shadows over places you don't want to be. The most useful part of those diagrams were on the greens. Take the time to chart your greens and you will putt more effectively, I guarantee you. A friend of mine did that for us on a tournament course we played in Williamsport, Pennsylvania, where, because of the mountains, even a two-footer was dicey, and it saved us.