The Loop
LaVar Ball's sons are about to play for a coach who sells meat out of his car. Yep.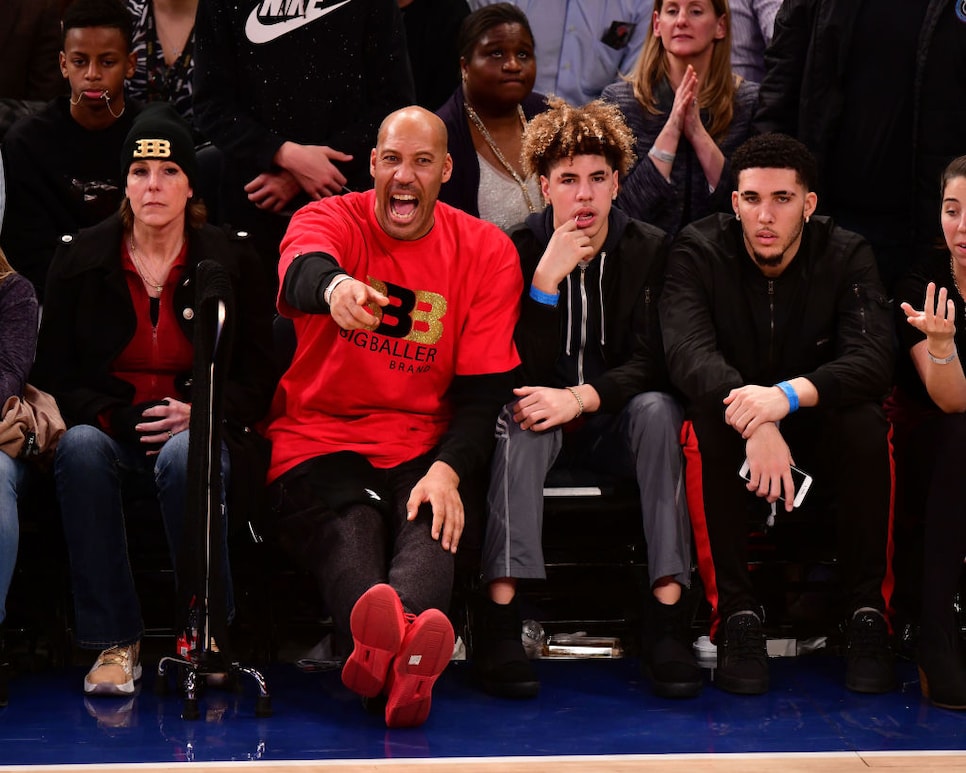 Last week we relayed the story of Lithuanian basketball coach Virginijus Seskus ridiculing a report that basketball patriarch and human empty K-cup LaVar Ball would be sending his sons to the coach's team. Sadly for Seskus, the report turned out to be true. Fortunately for those hoping the Ball family will disappear into a black hole, it doesn't sound like they know what they signed up for.
Forget that Prienu Vytautas, the Lithuanian club in question, is like rookie ball compared to the NBA. Or that the Balls won't even be playing for the A team, likely suiting up for the squad's minor-league games instead. Oh, and the team plays in a 1,500-seat arena (half of which are bought by the owner for family and friends) with a majority of the players making $500 a month. No, what's this a match made in hell is...Seskus.
ESPN reports that he's considered the "LaVar Ball of Lithuania," with a former player telling the worldwide leader, "The coach goes crazy, yells and screams all the time. ... He's crazy."
Which, hey, most coaches are crazy to some degree. But this Tweet from ESPN's Fran Fraschilla is so bananas we had to double-check it wasn't a parody account:
CDs or clothes from a trunk? Hey, who hasn't tried that side hustle. But popping the hood to reveal Porkopolis doesn't instill confidence that Seskus is going to raise the Balls' game to the next level.
On the bright side, Lithuania is supposed to be a beautiful, bucolic land, so at least the Balls got that going for them.