Throw Us A Bone
The world is painful enough already, let us have this incredible Lauri Markkanen buzzer beater
It's Wednesday and there's already been a month's worth of NBA action this week. Donovan Mitchell went for 71 and then woke up to a "random" drug test. Giannis Antetokounmpo dropped 55. The Celtics gave up 150 for the first time since the Carter Administration, Zion is out (again), and the matrix is glitching in San Francisco. But of all the highlights this week, none was as jaw-dropping or scroll-stopping as Lauri Markkanen's full-court, catch-and-release buzzer-beater to seemingly usurp the Kings on Tuesday night. We say "seemingly," because moments after Markkanen's shot went down, the NBA refs—being the perpetually musty blankets that they are—waived it off. Witness what could have been ...
Come on. Life on this barren rock hurtling through the vast empty cold of space at a bajillion miles an hour is hard enough. You can't let us have this one? You can't just doctor the footage ever so slightly and let us believe? You can't just let it ride? Everything else on the internet is fake, why can't this be too? If ignorance is bliss, shouldn't we aspire to utter stupidity? Give us one good reason why not.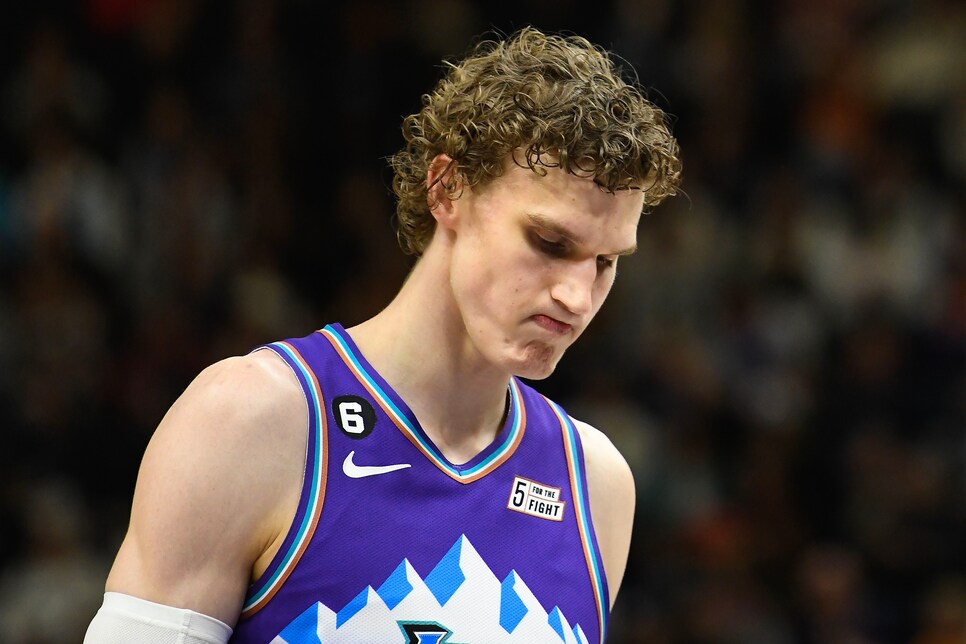 Now imagine that world—that utopian metropolis where the sun always shines, the grass is always green, and it's Christmas everyday. In that verdant garden of buzzer beaters, where would this rank? As far as regular season action goes, it would have to be up there. Top 10 maybe. Top 20 for sure. There's .4 seconds on the clock when Jarred Vanderbilt looses this golden arrow from his quiver. Markkanen catches it in stride and, in one fluid motion, turns and puts it up. Time stands still. Hundreds of miles away, the hair on the back of Christian Laettner's neck stands up. A solitary tear rolls down his cheek as the shot swishes for the win. Suddenly the announcer's deranged, garbled "aHhHHhAHhhAH" pierces the reverie. The crowd detonates. It's literally perfect. Do you know how many things in this life are perfect? Zero, that's how many, and they took it away from us because a little red light said so. Make it make sense. You can't.
Anyhooooo, back to reality. With the loss, the Jazz fall to 19-21 on the season, but they remain .500 in our hearts.