Injury report
Lanto Griffin out of PGA Tour for 5-6 months after back surgery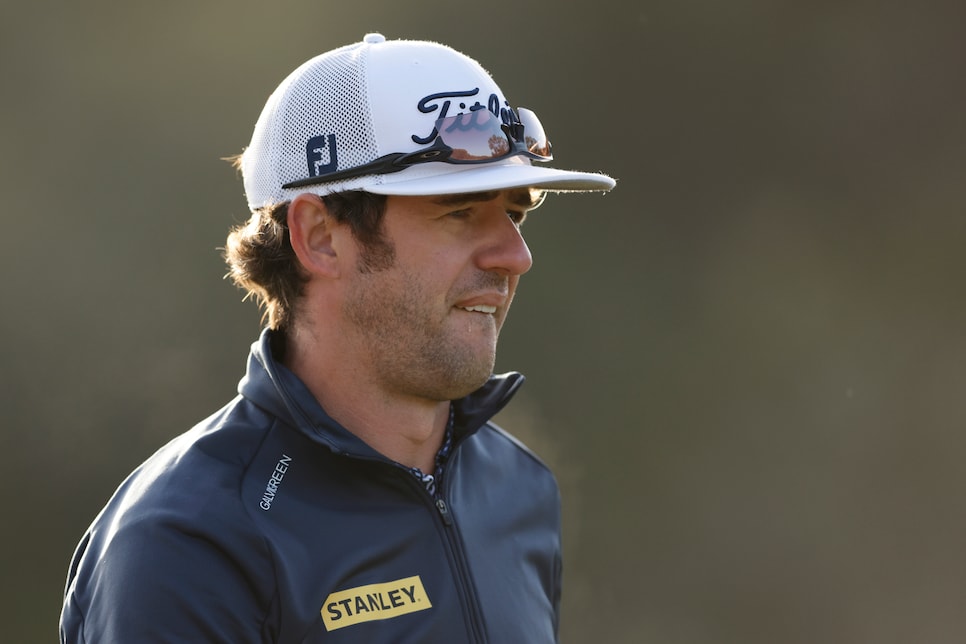 Lanto Griffin says his back surgery was successful and that he will be out 5-6 months.
Michael Reaves
Lanto Griffin, who was a lock to make the FedEx Cup Playoffs with his current standing of 65th, will instead be away from the PGA Tour for five to six months after having lower back surgery.
Griffin, 34, said that he underwent a microdiscetomy on his L5-S1 disc—which is just above the pelvis—that first was ruptured in May 2020. He said it then ruptured "much" worse in January of this year after he picked up his son in the middle of the night.
Griffin tied for third at The American Express in January, and in back-to- back starts in May, he managed a T-15 at the Mexico Open and T-6 in the Wells Fargo Championship. But he has since not had a finish in the top 50 and missed the cutsi in his three latest starts—the last coming at the John Deere Classic in early July. He said he hasn't been able to swing a club since then.
He reported that the surgery was successful. "It was like turning off a light switch, modern medicine is pretty amazing!" he wrote.
"Can't wait til the day I can swing a club and put socks on without pain," Griffin added.