Instruction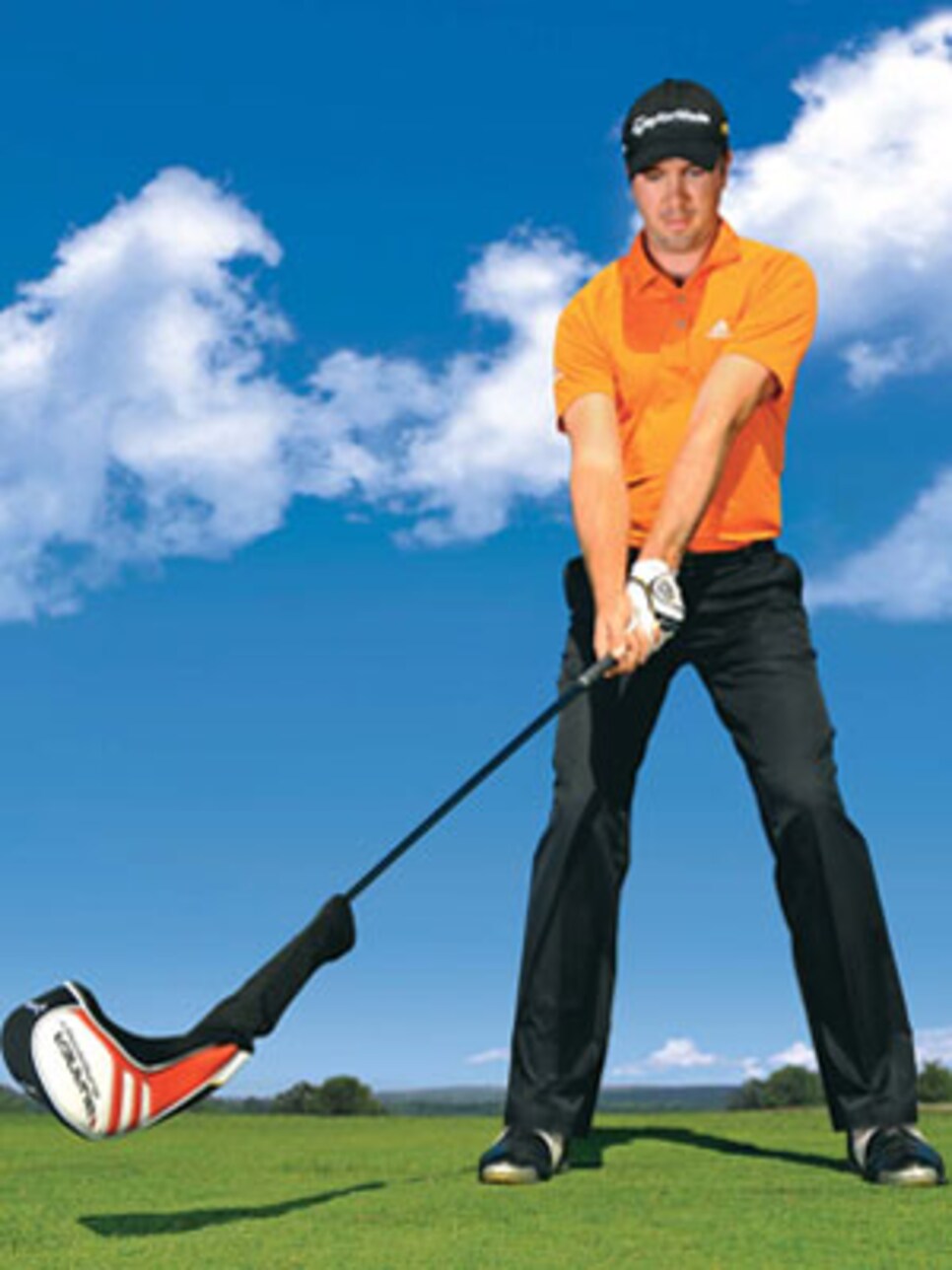 When i start to hit the ball poorly with my driver, it's usually because I'm getting quick in the takeaway. I snatch the clubhead back and pull it to the inside, then I have to re-route the club to save the swing coming down.
By adding some weight to the clubhead for some practice swings -- either by leaving the headcover on, as I am here, or by wrapping a towel around the head -- you force yourself to be more deliberate at the start of the swing. It promotes more of a one-piece takeaway, with your arms and shoulders moving together, and less hand action.
Practice swinging 15 or 20 times -- slowly -- with the headcover on. When you take it off, the driver will move back in good sequence and on a better path. Plus, the club will feel much lighter and faster on the downswing, which is more than a small side benefit. I hit my longest drives when I feel loose, relaxed and unwinding smoothly through impact versus trying to rip the clubhead through with a lot of effort.
MARTIN LAIRDwon the Justin Timberlake Shriners Hospitals for Children Open in 2009, his second year on the PGA Tour.