The Loop
Lack of wind provides easy, if not peculiar start to the Open
LYTHAM ST. ANNES, England -- The 141st Open Championship began in the most peculiar way Thursday morning along the Lancashire Coast, and not simply because the first hole at Royal Lytham & St Annes begins with a par-3 hole.
The Scots would say that there is no real golf being played in the early hours here, what with neither wind nor rain greeting the contestants. And temperatures are mild too, with several players already peeling down to short sleeves.
What remains to flummox the field is the remnants of one of the rainiest summers in history. That would be the native grasses that have accepted the constant feeding from the clouds and have grown to mendacious proportions. Photographers snapping photos of Lee Westwood on the third hole from the hillocks and knee-high grasses adjacent to the third fairway were warned to minimize their foot traffic. "Let's protect the integrity of the golf course," a marshal said in a chastening tone.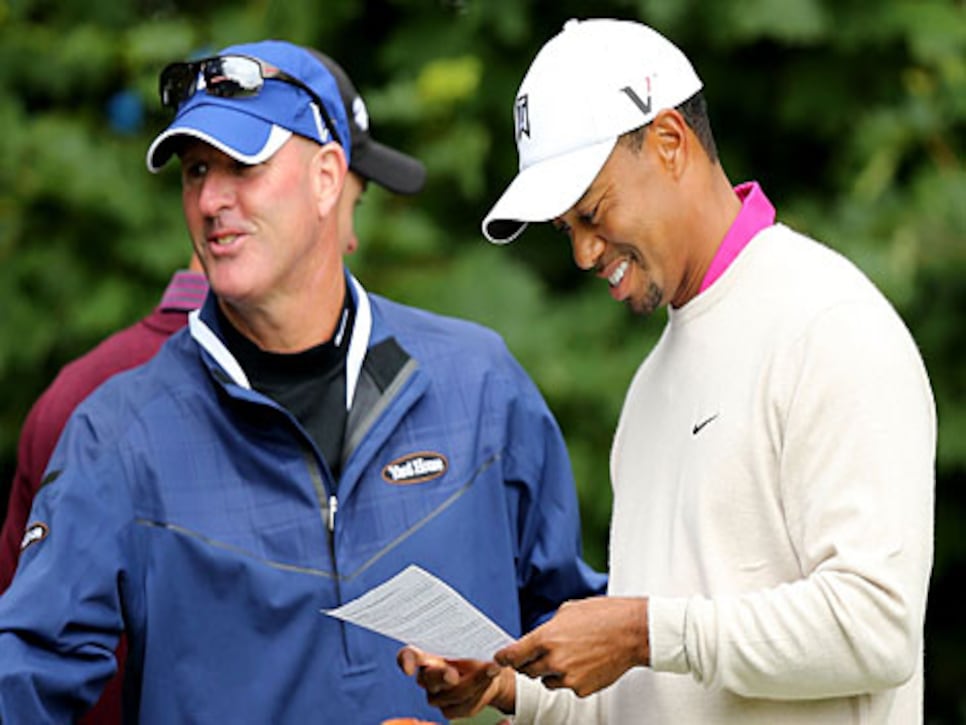 The "golf course" are those corridors containing the short grasses and the 205 bunkers and the teeing grounds. The stuff surrounding those quarters is coarse, not course.
But so far, without the expected breezes, the going is less than tedious. And, yet, the early starters are not chewing up Royal Lytham to a discernible degree, with 4-under par the best of the efforts. That Tiger Woods is already at that number and jumping on the opportunity to score might be disconcerting, but, granted, that was only through seven holes. Evil lurks all around.
The winds will arrive shortly, and then we will see what mettle is mustered among the contenders. Former Open champion Mark Calcavecchia played in stiff breezes Wednesday morning and dubbed the setup, "impossible." So there is that.
It's the wind that is supposed to protect the integrity of the golf course, not the ridiculous native areas around it that fit the description of rough a bit too assiduously. Only the 1999 championship at Carnoustie comes to mind as being so penal so near the fairways.
Of course, players who are never in the hay will have no reason to complain.