The Players Championship
Players 2021: Tour pro cancels ski trip to Vail for Players in what has to be the GOAT first-world problem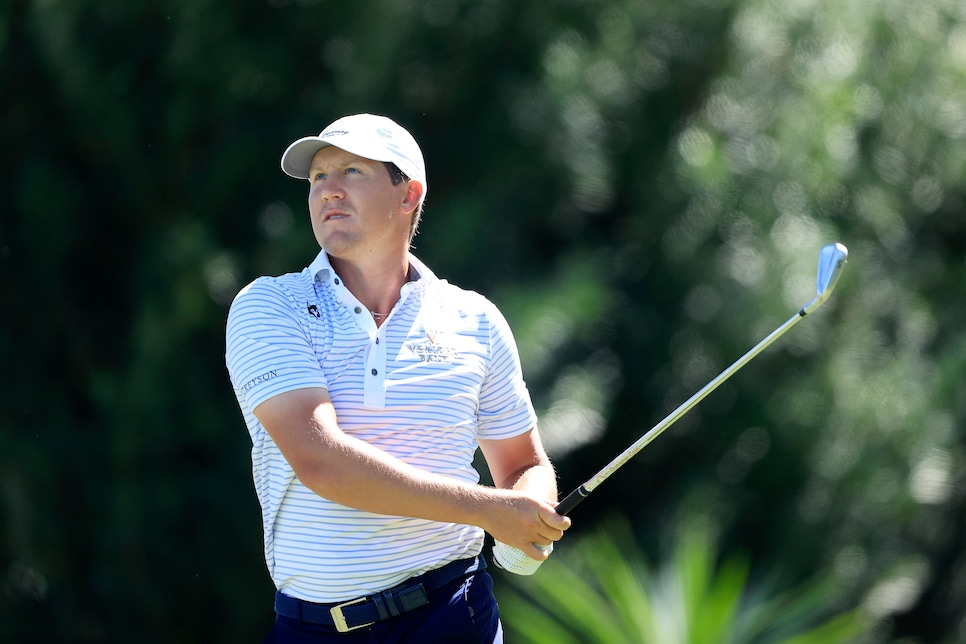 PONTE VEDRA BEACH — Kramer Hickok was at home in Dallas, fresh off a fourth consecutive missed cut at the Arnold Palmer Invitational. As the third alternate for the Players Championship, there was a slight chance he could get in, but in all likelihood he'd have the week off.
Hickok's chances increased when Brooks Koepka withdrew with a strained right knee, putting the 28-year-old one spot closer to making his Players debut. He made sure to keep any excitement tempered, though.
"Hadn't touched a club in a few days," Hickok said on Wednesday morning at TPC Sawgrass. "Last thing you want to do is expect to get in and get you're hopes all crashed."
Before the Koepka news dropped, Hickok made plans for his potential off week, and they sounded a lot less stressful than competing in one of the biggest golf tournaments of the year.
"Honestly, I was thinking about going on a ski trip," he said. "I was planning to go to Vail and seeing a couple of guys out there and next thing you know Brooks [Koepka] withdraws and we went from three out to two and now we're one out."
Vail or TPC Sawgrass. This is what we'd call a high-class problem, folks.
Turns out, Hickok's difficult decision was made for him when Danny Willett tested positive for COVID-19 on Tuesday, meaning Hickok was now in the field. Rats. All work and no play.
Not surprisingly, Hickok is thrilled to be hitting the course instead of hitting the slopes. He is one of 17 first-timers in the field this week, and despite his recent run of poor form he's optimistic about his chances. He is playing with house money after all.
"Did all sorts of good work yesterday," he said. "I'm just taking it like there is nothing to lose. I'm in the event, I'm playing, I just got to go out there and take advantage of it."
Hickok hopes to recapture the form that saw him finish T-8 at the Bermuda Championship in the fall, then finish T-19 and T-21 in consecutive weeks at the Sony Open and the American Express in January. Whatever happens it's another opportunity to play on the best tour in the world, even if it means skipping a ski trip at one of the best mountains in the world.