The Loop
Korn Ferry Tour winner deserves spot in Superstition Hall of Fame after wearing identical outfit on back-to-back days
Golfers are known to be a superstitious lot. Even golfers who've received Ivy League educations and, thus, are wise enough to appreciate that there isn't some karmic force out there in the universe that you can tap-in to to influence your fate. (Well, maybe.)
Evan Harmeling, however, didn't appear to want to take any chances. The 32-year-old Korn Ferry Tour rookie, playing at this week's Savannah Championship, grabbed the lead on Saturday by shooting a five-under 67 while wearing this nice little ensemble.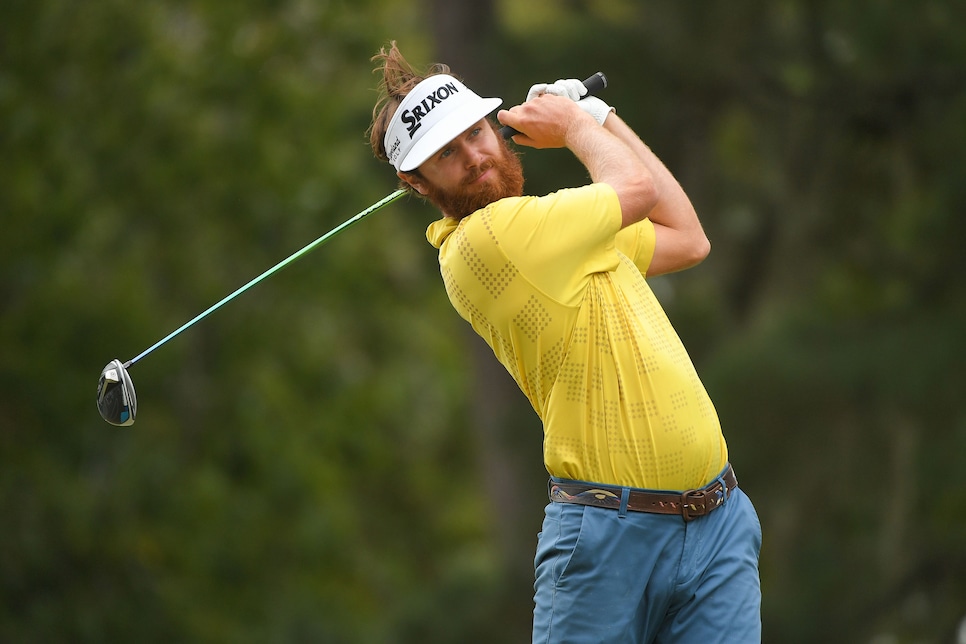 In search of his first KFT victory, Harmeling, returned to The Landings Club on Sunday and was spotted wearing, well, what appears to be an awfully familiar outfit.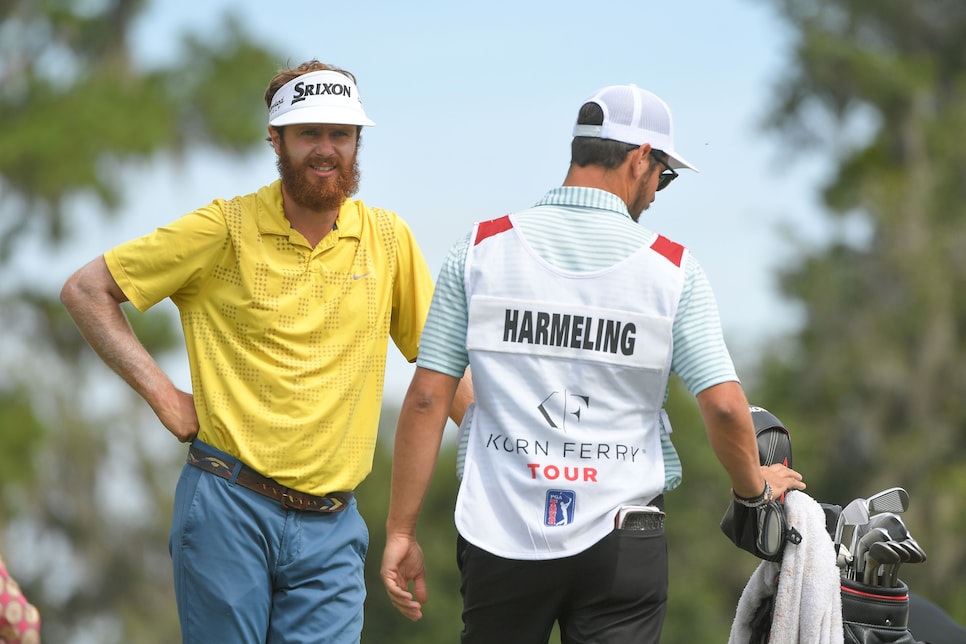 If Harmeling's Princeton degree did not preclude him from believing that the clothes he wore could somehow influence how he plays golf, we are hoping it at least provided him with enough common sense to know to wash said clothes overnight. There's being superstitious and then there's being just kind of crazy (and lazy).
As it turned out, the bright yellow Nike shirt just might have been the charm. Early on Sunday, Harmeling made birdies on his first two holes, and three in his first six. But then three bogeys mid-round, and a surge by Kevin Dougherty, put the outcome of the tournament in doubt. The two wound up in a playoff, which Harmeling won after making a 10-foot birdie on the first sudden-death hole.
"I thought I did a good job of staying hungry," Harmeling said. "I came out attacking. I definitely wasn't comfortable coming out here with a one-shot lead. I liked the mindset that I had."
Harmeling began the 2020 season with conditional status after finishing T-76 at the Korn Ferry Tour Qualifying Tournament's Final Stage last December. This was his 20th start and his previous best finish was a T-14 at the WinCo Foods Portland Open in August. He moved to No. 32 on the Korn Ferry Tour points list with the win.
Give the man credit: Harmeling developing a plan and stuck to it, regardless of what others might think … or say … or tweet.
That said, one suggestion for next time. Try not to pick quite such a bright yellow shirt color.