Lowlights
KFT pro starts round birdie-par-13(!!!)-birdie, likely needs to lie down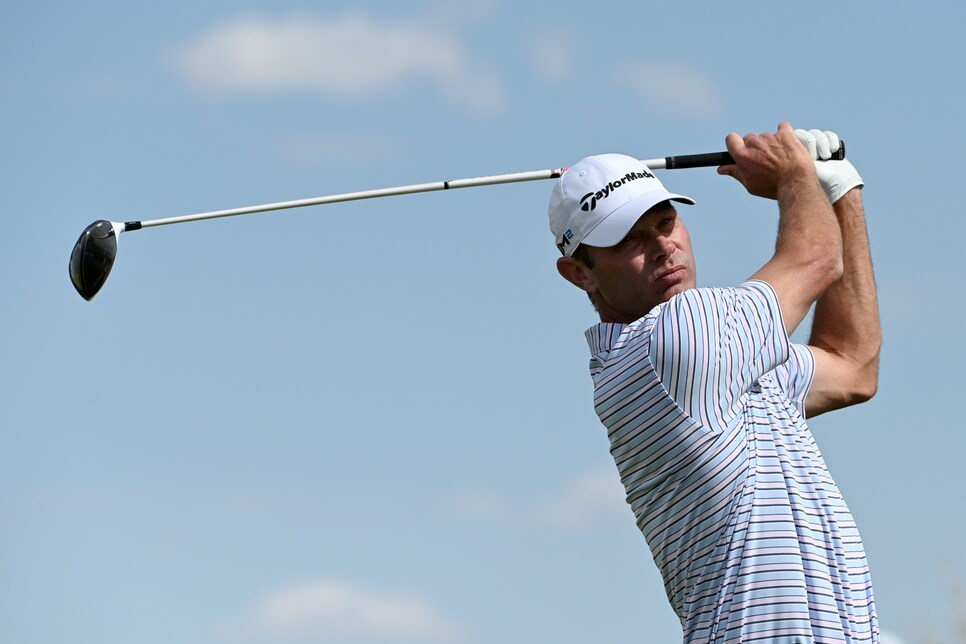 At 49 years old, New Zealand's Steven Alker has seen all there is to see on the golf course. That said, what happened to him on Thursday at the Korn Ferry Tour's Simmons Bank Open has to be a first in his 26-year career as a tour professional.
Alker's round began in ideal fashion, with a birdie at the 421-yard par-4 first hole at The Grove in Tennessee. He followed that up with a par at the par-5 second, then made his way to the par-3 third. According to veteran tour looper Kip Henley, the pin location on that green is a treacherous one on Thursday:
Turns out, Henley may be on to something. Unfortunately, we have no shot tracker for KFT events, but we might be better off not witnessing the horror that was Alker's... wait for it ... 13 (!!) on that hole in the first round. Good grief:
Impressively, Alker bounced back with a birdie at the fourth, giving him the ultra rare birdie-par-13-birdie start. Hang it in The Louvre: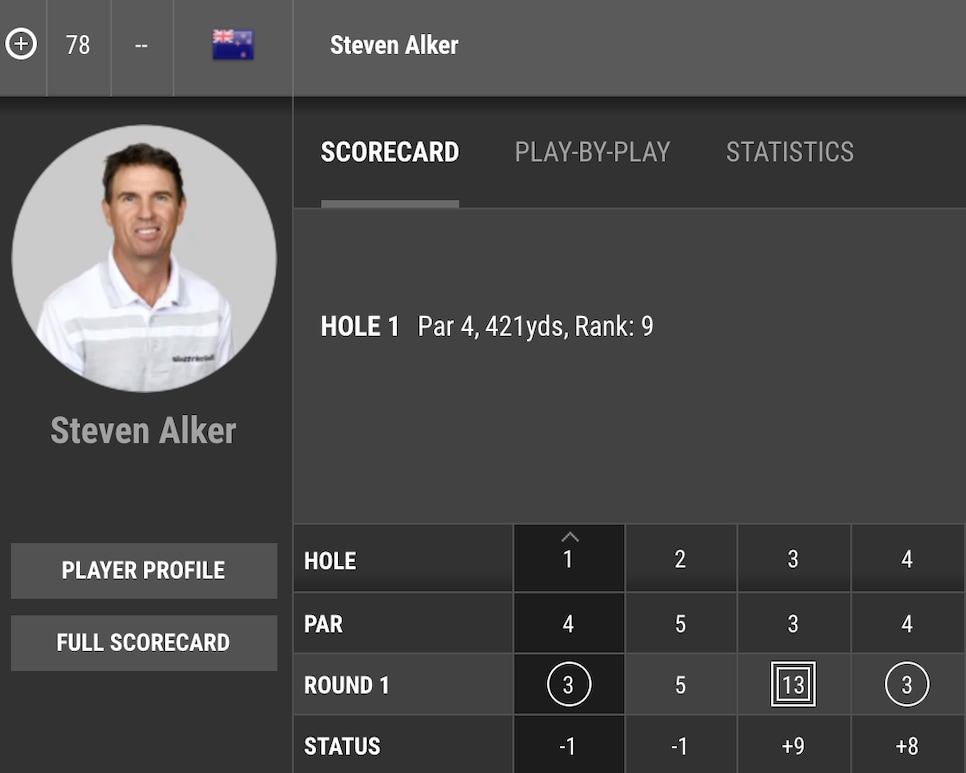 We're assuming Alker was less than thrilled to go plus-10 on one hole, but at least he can take solace in the fact that the hole has been wildly unfair to a number of other players on Thursday, too. Former Alabama standout Davis Riley made an eight, Jim Knous made a seven, and there has been a number of doubles and triples already as well. Obviously, there is something a little fishy going on at that par 3, though nobody got it worse than Alker.