Mobility, Stability
One thing holding most golfers back—and how to fix it, according to a tour fitness guru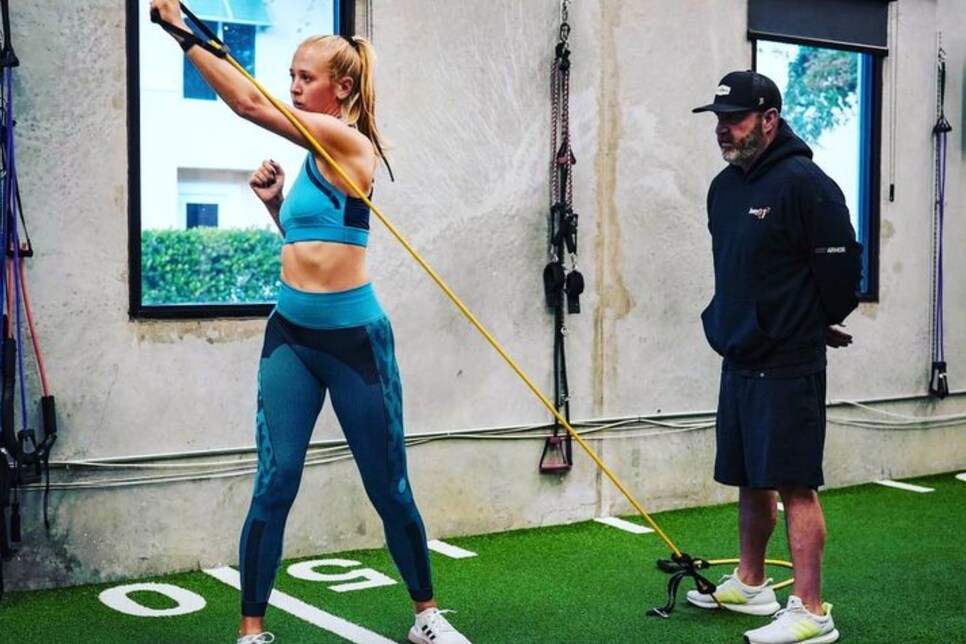 When it comes to the subject of golf fitness, you can't get far without hearing the name of Kolby Tullier.
Alongside Joey Diovisalvi, the pair are at the forefront of the industry, and their golf fitness studio in Jupiter, Fla., is home to a who's who of elite level golfers. Justin Thomas, Dustin Johnson, Brooks Koepka, Max Homa, Jessica Korda and Lexi Thompson—to name just a few—are some of the players who have worked with Kolby over the years. He regularly charts their progress on Instagram, showcasing and explaining the different exercises they're each working on.
Now, Kolby and Joey D are distilling all the knowledge they've gained over their career so far into a newly-released book: "Hang the Banner" (which you can purchase here).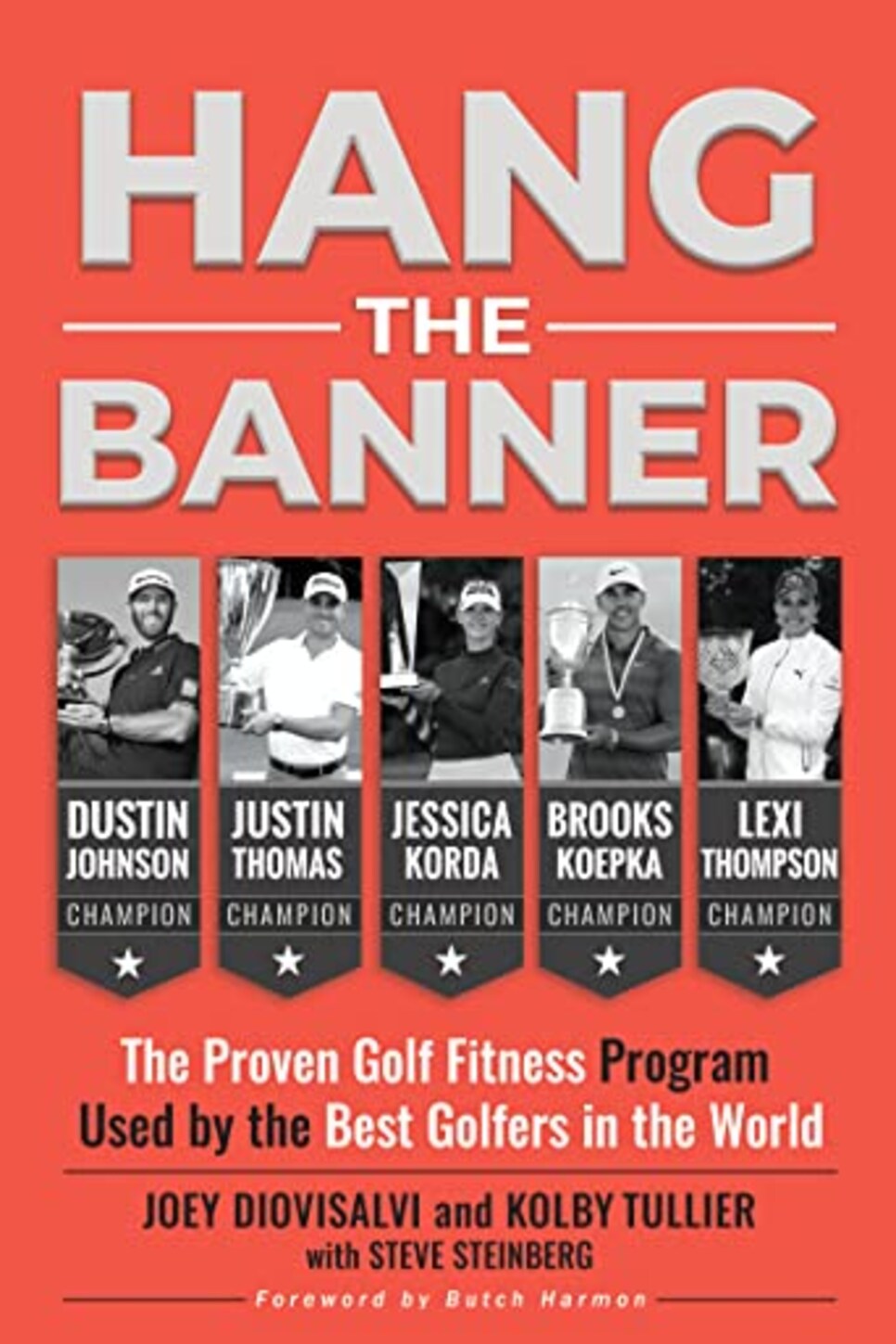 The book is full of easily digestible, interesting, useful pieces of information—exactly the kind of stuff we love around these parts.
So, in celebration of his new book, and preparing myself for my own golf fitness push ahead of the new year, I called up Kolby with a simple question: What's one big thing he wants golfers to take away from his book?
DON'T rush into bulking up
Kolby's love of fitness, and his professional approach to it, is driven by his personal experience.
"I was born crippled," he said. "I was born with two club feet...it took four surgeries throughout high school to fix and I had to relearn how to walk."
It's why, when Kolby works with golfers nowadays, his primary focus isn't bulking them up fast, because it won't end well.
"When you start [adding muscle too fast], your body isn't ready for it. That's when you get torn ACLs, and back injuries," he says.
DO focus on your body's 'imbalances'
Instead, Kolby's focus, as he outlines in the book, is on helping them move better. Pushing and pulling; squatting and standing; rotating; both in their golf swing and during the course of our everyday life.
"Those are the pillars of human movements," he says. "From a specific standpoint, if I train you in those arenas, then you're going to become a better human, and that's going to make you a better athlete."
Which brings us to Kolby's advice for the rest of us: If you're a golfer with aspirations of becoming healthier, work with a trainer who will identify specific areas of your body that may be lacking mobility, flexibility or strength. If you're deficient in areas, it can cause injury and compensations in another.
It's true even with the best players in the world.
"Even when you're training the best players in the world, they'll still have some limitations," he says. "Sometimes you have to really dig under the hood to find them, because great athletes can use strengths in other areas to mask them, but if I can find them and get them one or two percent better, that's when special things start happening."
For non-elite golfers—especially those who spend their days behind a desk—tight hip flexors is a common limitation he sees that can put pressure on your lower back, and prevent you from turning in your golf swing. Limited shoulder mobility, another common limitation, can cause technical issues in your golf swing.
It's why finding and fixing these limitations is the first step on the path to more happiness, on and off the course.
"You're becoming a better functioning human, a better functioning species," he says. "Now the athleticism is easy."
Editor's Note: If you're on the hunt for a program to start helping you fix one of your physical limitations, check out our batch of fitness videos over at Golf Digest Schools right here.