The Loop
Kirby Smart buried Jeremy Pruitt six feet under with this hilarious dagger about his golf game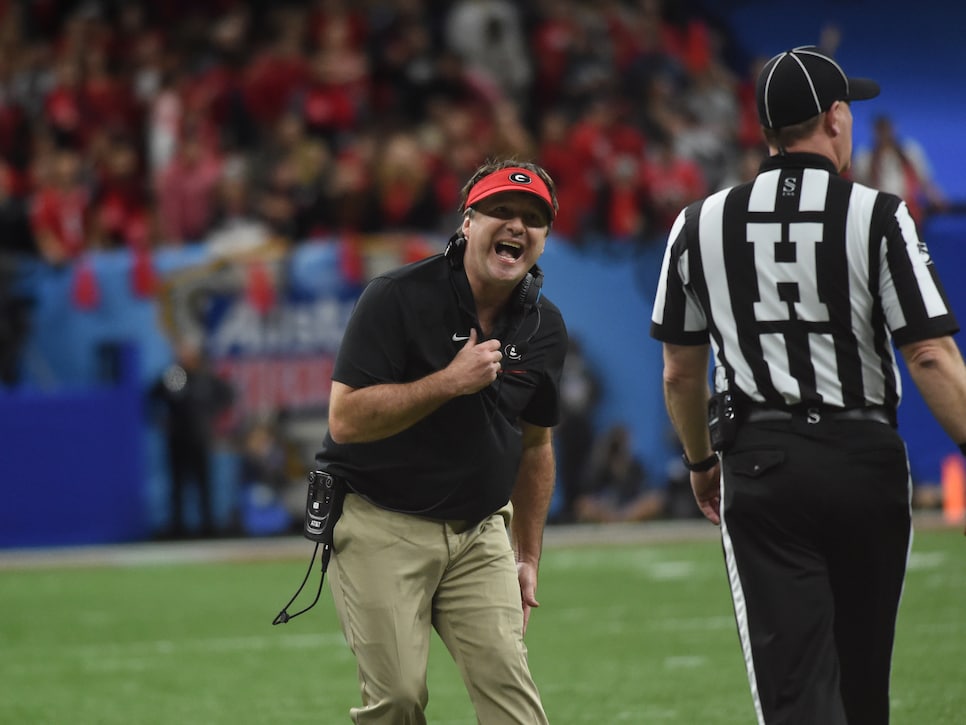 Georgia and Tennessee don't meet on the football field for another month. But the Bulldogs may already have a 7-0 lead on the Volunteers thanks to a good bit of trash talk from their fiery head coach, Kirby Smart.
The best part? Smart's trash talk wasn't directed at the Tennessee team or its fanbase, but rather its head coach, Jeremy Pruitt, who met with reporters on Thursday. Pruitt was asked about the competitive nature of SEC coaches, and had this to say about Smart:
Shots fired in a BIG way. That's not just some innocent golf joke, that's a borderline cheating accusation. Smart caught wind of the comment later on Thursday night and went straight to Twitter to fire back:
Oh SNAP. Get 'em Kirby, get 'em! Smart already owned Pruitt head-to-head, having beaten his Vols by a combined score of 81-16 in their two matchups. Did he really have to shovel more dirt over his grave like this?
For the record, Smart and Pruitt coached defense together under Nick Saban at Alabama for six seasons. This is all, 100 percent in good fun between two coaching buddies. That said, the 25-handicap dagger still has to be a little painful for Pruitt. Advantage: Kirby.