The Loop
King PUR wedges from Cobra use un-chromed raw finish to uncomplicate spin and feel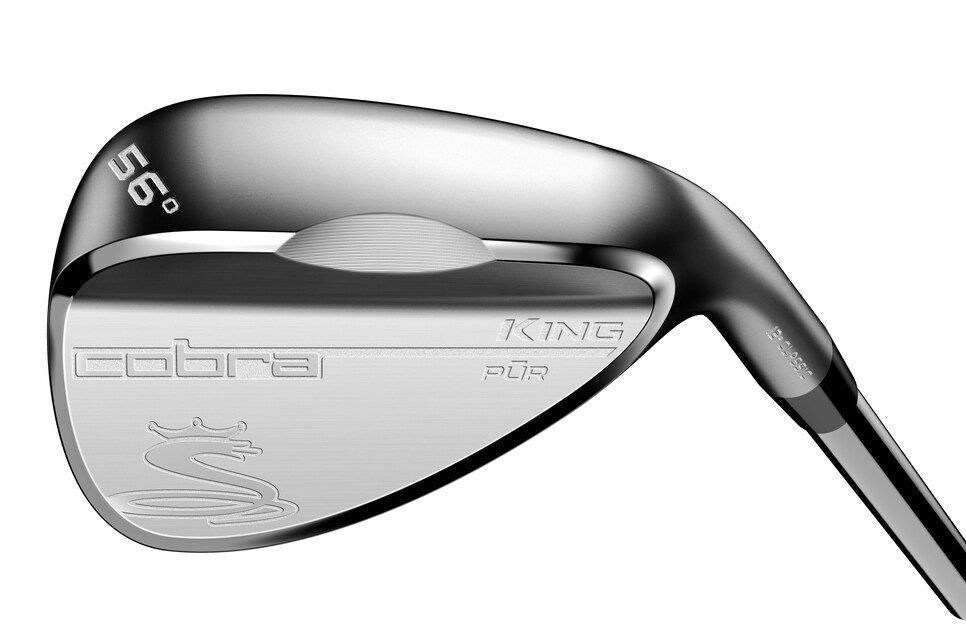 The new King PUR wedges from Cobra make the case that sometimes the best way to attack the complicated challenges of improving spin and feel is to uncomplicate them. In fact, the King PUR's approach is so uncomplicated it doesn't even mess around with paint fills.
First, the King PUR, which features three sole grinds and 10 loft and bounce options from 50-60 degrees, comes without a chrome plating. According to the company, that unfinished design in the raw 304 stainless steel heads allows for a more consistent groove shape.
Those consistencies in depth, volume and edge sharpness are crucial because the King PUR wedges' groove configuration changes with loft. The lower lofts (50-54 degrees) feature a narrow, deeper shape, while the higher lofts (56-60 degrees) use a wider, shallower groove. The goal is to create more consistent contact and spin through the range of lofts. As loft increases, the wider grooves present more area for debris to be channeled away for a cleaner contact between groove edge and ball.
Another way the King PUR wedges directly attack spin and feel is by thickening the topline and shifting the muscle behind the face slightly upward. The redesigned topline (about a half a millimeter thicker) and raised muscle help control vibration for better sound and feel.
None of those improvements are useful if the wedge doesn't fit a player's swing or his playing conditions, so the King PUR continues the three sole grinds previously introduced with the King wedge. Those include the the Versatile, which features heel and toe relief and a medium bounce (on six lofts from 50-60 degrees); the Classic, which has a high bounce angle and a progressively wider sole from heel to toe (on a 56- and 60-degree); and the WideLow, which has a low bounce designed for medium to soft turf conditions (also on a 56- and 60-degree). All three features the trademark notch on the trailing edge designed to aid in versatility and improved turf interaction.
The King PUR wedges also continue the company's detailed approach to surface roughness, first seen in the Tour Trusty wedges from three years ago. The updated variable milling technique is designed to maximize surface roughness for increased spin on the shortest shots around the green.
The King PUR wedges will be at retail March 17 ($120).