The Loop
Kim Cashes In At Cape Kidnappers
Even during a disappointing season, it shouldn't surprise anyone that Anthony Kim, who has been playing much better of late, could win an event with a field of just four players. What should be surprising is the whopping $1 million check he received as a prize.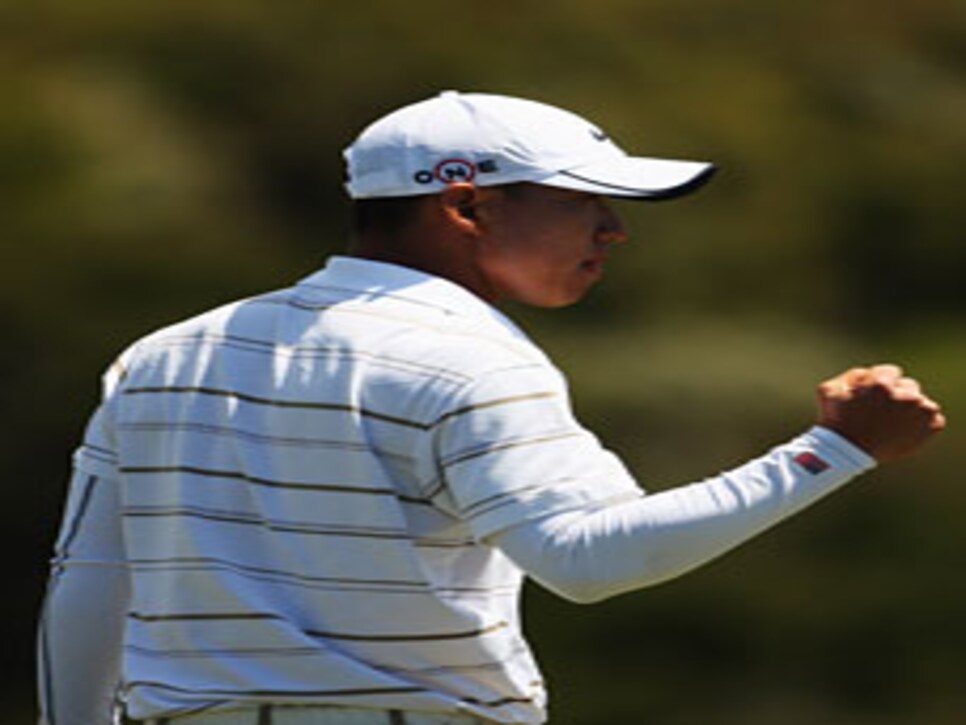 Don't worry, you didn't miss the addition of a fifth major on the schedule or even the creation of yet another World Golf Championship. So what prestigious event did the 24-year-old conquer to earn such a huge payday? Why the second annual Kiwi Challenge, of course.
At least he had to work overtime for it. Kim defeated Sean O'Hair in a playoff at Cape Kidnappers in New Zealand after the two were tied at the conclusion of the 36-hole exhibition for players under 30.
The made-for-TV event, which also featured defending champion Hunter Mahan and Camilo Villegas, was sponsored by Cape Kidnappers and Kauri Cliffs golf courses, Te Awa Wines and Peter Millar luxury apparel. It will air on NBC over the weekend (sorry to spoil the suspense) and don't worry, no one came away empty-handed. O'Hair ($500,000), Mahan ($300,000) and Villegas ($200,000) were rewarded well for their top-4 finishes.
Not a bad haul for two days of playing golf on one of the most picturesque courses in the world. Whatever happened to being mired in a global recession?
(Photo: Phil Walter/Getty Images)