The Loop
Kids of the '90s, rejoice: The Clippers are hosting "NBA Jam" Night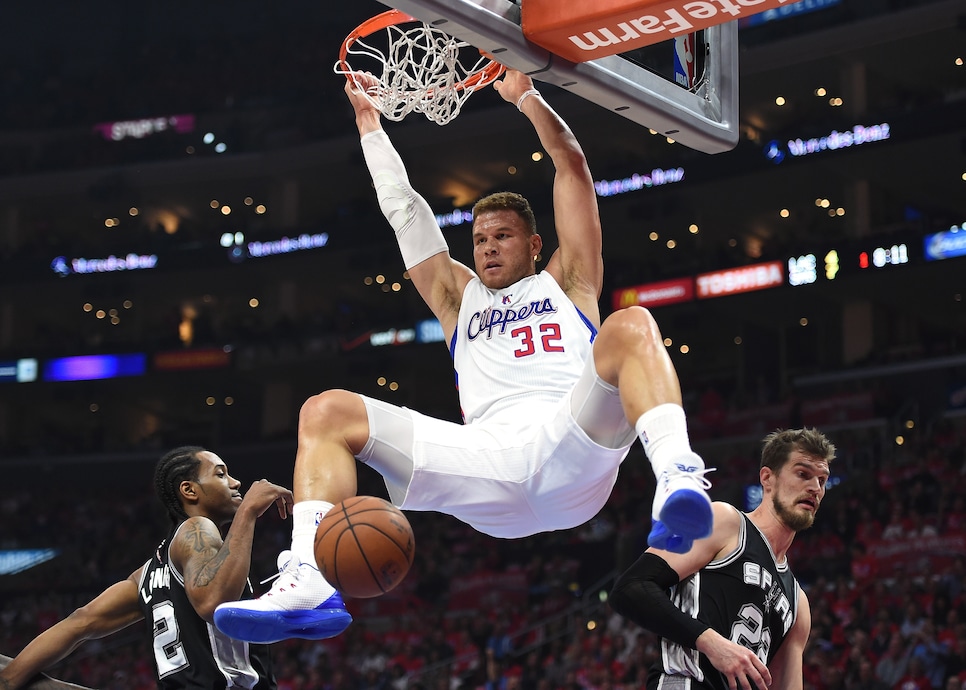 For all their misgivings on the floor, the Los Angeles Clippers are forever in our hearts thanks to this upcoming, so-good-it-might-not-be-true promotion: NBA Jam Night.
Yes, the game you spent countless hours on as a child -- and let's be honest, many a drunken college night after you struck out with the opposite sex -- is getting dusted off and thrown back into the spotlight courtesy of Los Angeles' other team. NBA Jam Night will feature:
-- Fans receiving a t-shirt with Blake Griffin and DeAndre Jordan in the Jam-screen configuration.
-- Tim Kitzrow, a.k.a the commentator for NBA Jam (or as he's known to a certain generation, the Voice of God) calling the action over the arena speakers.
-- A halftime-themed Jam show, which I suppose means acrobats jumping off trampolines to dunk from halfcourt and basketballs lit on fire.
The timing is a tad unfortunate, as this would have been perfect for the Clips' famed "Lob City" squads. Alas, franchise player Griffin will likely be sidelined with injury, and Jordan, with an expiring contract, may soon be traded. Kitzrow screaming "BOOMSHAKALAKA" doesn't have the same ring to it when it's Sam Dekker knocking down a 10-foot jumper from Austin Rivers, if you catch our drift.
Still, if this somehow leads to an NFL team busting out a "Tecmo" Day, we're all for it.