The Loop
Kids, do NOT try this dangerous indoor trick shot at home
Most parents set a precedent with their children at an early age: no playing ball in the house. This goes for just about any ball, no matter how hard or soft, no matter the shape or size. It's a worthy lesson, one that bears repeating in the hopes that your kids finally get it before something breaks.
After watching this insanely dangerous indoor golf trick shot video, it's clear that these guys' parents did not teach them this valuable lesson:
Whether or not this is their house or their parents, it's still something no one should ever attempt at home. This is dicey enough with the door fully open, yet this kid decided to heighten the degree of difficulty and make his margin for error literally as slim as possible: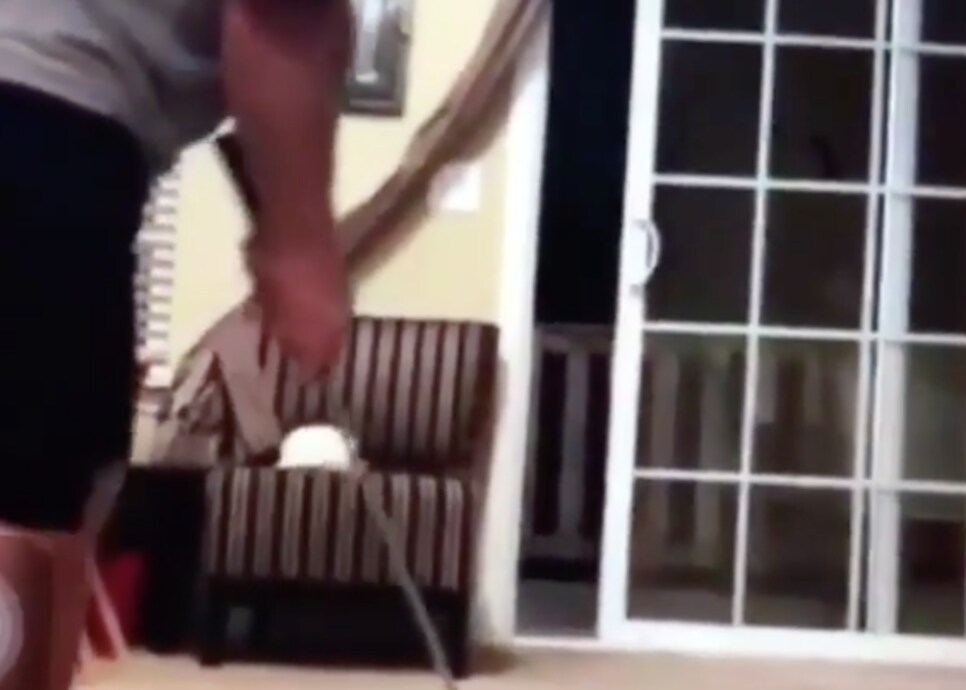 That's a lane so narrow it would make Seve Ballesteros take his medicine, safely chip out into the fairway and play for bogey. The craziest part? It actually looks like it was almost too high, rather than glass shattering-ly off line. Tip of the cap to you, guy everyone would take on their alternate shot team in a heartbeat. Haven't seen a shot like that since Kevin Costner Roy McAvoy knocked a pelican off its perch at the U.S. Open.