The Loop
Kevin Kisner is the clubhouse leader at the PGA after a Saturday 65 yet doesn't think much of his chances
SPRINGFIELD, N.J. — This is what it has come to at the 98th PGA Championship: A guy shoots a third-round 65, birdieing three of his last four holes, but when he speaks afterward his voice possesses a mix of indifference and resignation.
Don't get him wrong, Kevin Kisner is quite pleased to have made seven birdies on the day, offset by two bogeys. And it's never bad to be T-6 in a major championship, just four strokes off the lead, or to have your round done with bad weather expected to linger for the rest of Saturday.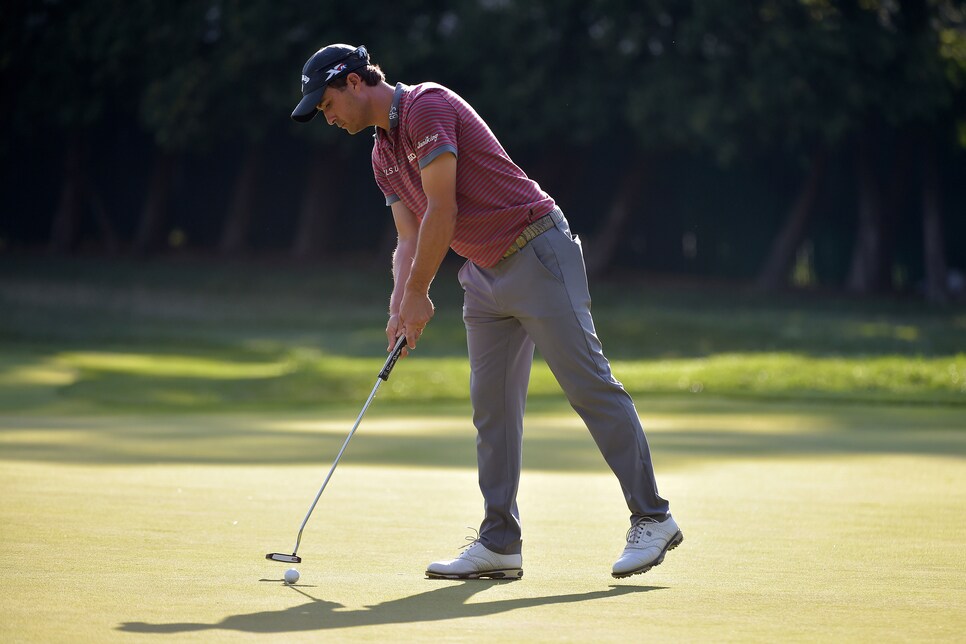 However, the fifth-year PGA Tour pro knows that the way things are shaping up in the year's final major championship, low scores will be readily available whenever the leaders get to play their third rounds (the predicted bad weather caused PGA of America officials to suspend play at 2:15 p.m. as a thunderstorm rolled through the area).
And then, they too, will have the chance to do some damage to the A.W. Tillinghast classic.
"I need the wind to stay up and the lead to not get too far away," said Kisner, finishing his round 90 minutes before the final twosome of Jimmy Walker and Robert Streb where scheduled to tee off. The implication from the 32-year-old South Carolina native was that if this didn't happen, the rest of the field would have their way on the Lower Course as well.
But what about the bad weather, Kev? You're already done for the day, the leader in the clubhouse, and you don't have to worry about starts and stops. You can watch the rest of the guys have to deal with all that. Won't that make it much more difficult for the leaders?
"Well, they're not going to play if there's really bad out there," Kisner said. "So they'll still get to play the course when it's scoreable."
But you shot a 65 … on moving day … in a major championship. Shouldn't that be good for something?
Yet listen to others who had already finished their rounds, and they start to sound like Kisner too, implying if not outright saying that the scores aren't going to start getting much worse. If anything, they might go lower.
"There's a 62 or a 61 out there this afternoon," said Phil Mickelson when interviewed on TNT after his third-round 68.
But isn't it crazy to think that you're playing in a major championship and that your mindset needs to be attack and make birdies?
"Yeah, well, 20 under won the last major," Kisner said. "I think you better attack it every time you get a chance on the PGA Tour."