The Loop
Kenny Smith just triggered a shooting arms race between Damian Lillard and Steph Curry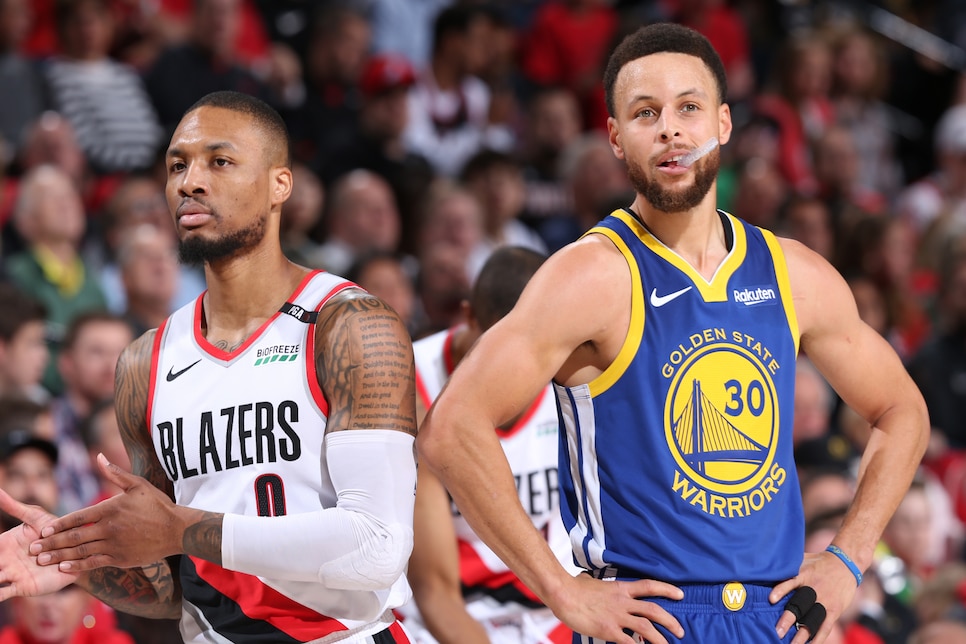 Tuesday night against the Lakers, in the latest of his absurd bubble feats, Damian Lillard continued a trend of burying shots from halfcourt at crucial moments in very close games:
That bomb was key in leading the Blazers to a game one victory, and it's starting to feel very much like they have a chance to join my beloved '99 Knicks in pulling off a rare 8-over-1 playoff upsets. But the best moment might have come afterward, in the TNT postgame show, when Kenny Smith got so fulsome with his Dame praise that he managed to dis Steph Curry:
Mannnn...Curry and the Warriors may have had a down year, but I'm not sure I've ever seen a more extreme case of "out of sight, out of mind."
As you see within that tweet, Curry was quick to respond:
And when Barkley semi-agreed with Kenny, Draymond Green had his teammate's back:
What to make of all this? Look, I will be the first to praise Damian Lillard in ways that are excessive and probably embarrassing. I did just last week! My editor is probably sick of me pitching Dame Time stories! But let's show some sense here...if you go by the numbers, Curry shoots almost 50% from 30-35 feet, which is just ridiculous, and better than Lillard. He is the greatest shooter of all-time, full stop. You want to talk about bombs? Witness, Kenny:
Lillard is magic, but you can't compare him to the king. Not yet, anyway. But as much as I disagree with Smith, I'm so glad he said it. You know the Michael Jordan "it became personal for me" meme? I think this became personal for Steph, at least a little.
Which means we're in a nuclear arms race, but for long-range shooting. If you're like me, and you think ridiculous shooting is the best part of basketball and would take the three-point shootout over the slam dunk contest any day of the week, you should be giddy at this development. The Warriors will be much better next year, and I'm already ecstatic for the first time Curry and Lillard meet on the floor. Bombs away.